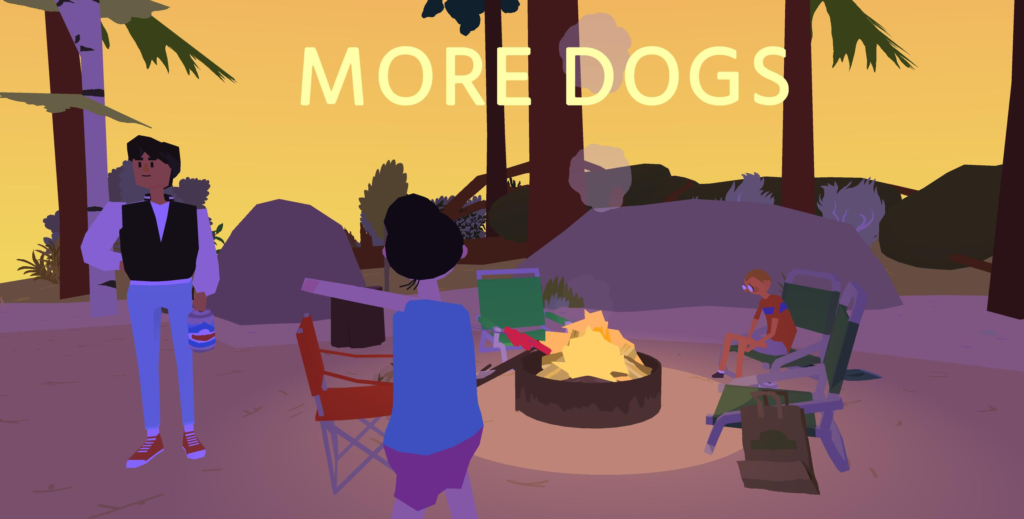 Coo, it's pretty exciting that this gets to be the second year I've written a Best Buried Treasures Of The Year list! Admittedly in 2019 the site had only just launched, but it still counts, dammit. I'm just so honoured that this project has been so supported that it's lasted, become viable, and has plans to be bigger and better in 2021. Maybe even actually send out the backer rewards at bloody last.
I was lucky enough to be able to write about many of the games on this list on Kotaku this week, an amazing chance to give the games the exposure they so deserve. But I will not shy away from repeating myself here, albeit without the need to re-explain them since I'll link back to the original reviews. Also, here I'll include my favourite games that went on to get some decent coverage elsewhere after appearing here (and, I'm so delighted to report, sometimes because of appearing here).
These are in no particular order, apart from the last one which is my favourite game of 2020.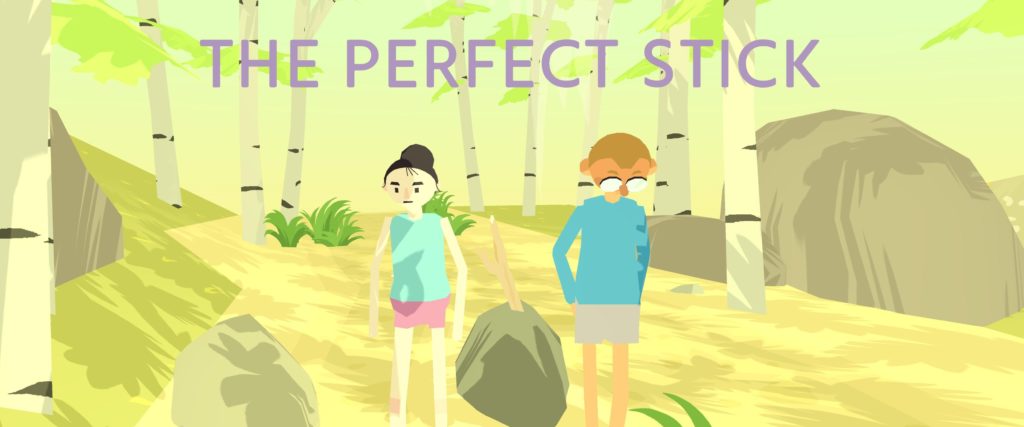 Turnfollow / PC, Mac, Switch, iOS
I'm so pleased this picked up a fair few reviews on Switch, getting the 8s and 9s it deserved. It's a short story about a camping trip, two young teenage friends, accompanied by an aunt and uncle, and they have a good time. I mean, if you don't see how revolutionary that is in terms of gaming plots, you haven't been playing games. It's splendidly written, funny, sweet, and just the right amount of awkward.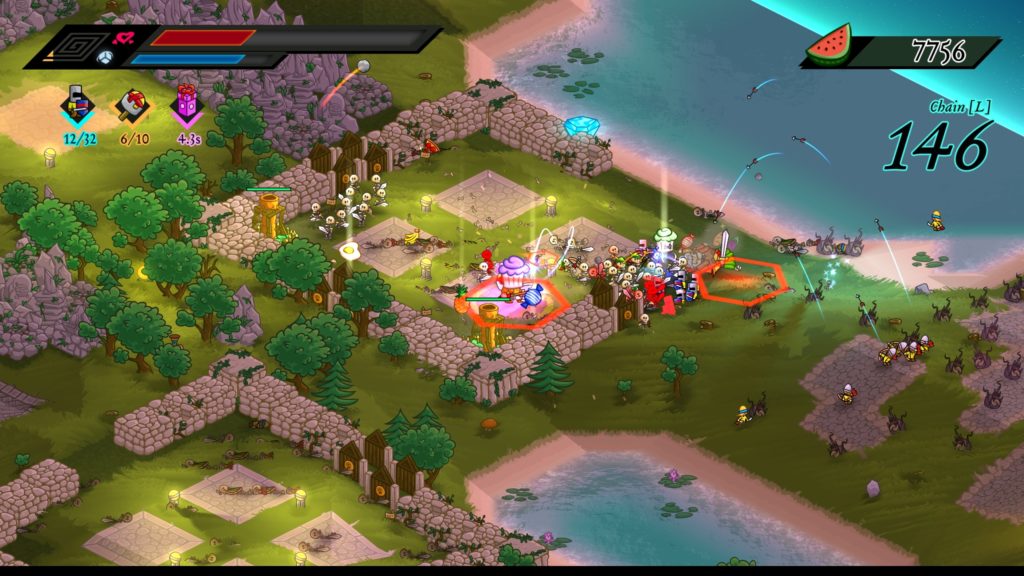 Kimmo Lahtnien / PC, iOS, Switch
A splendid cross between roguelite action and tactical RPG offers a proper challenge as you attempt to complete each of its set-of-three missions under increasingly frenetic conditions.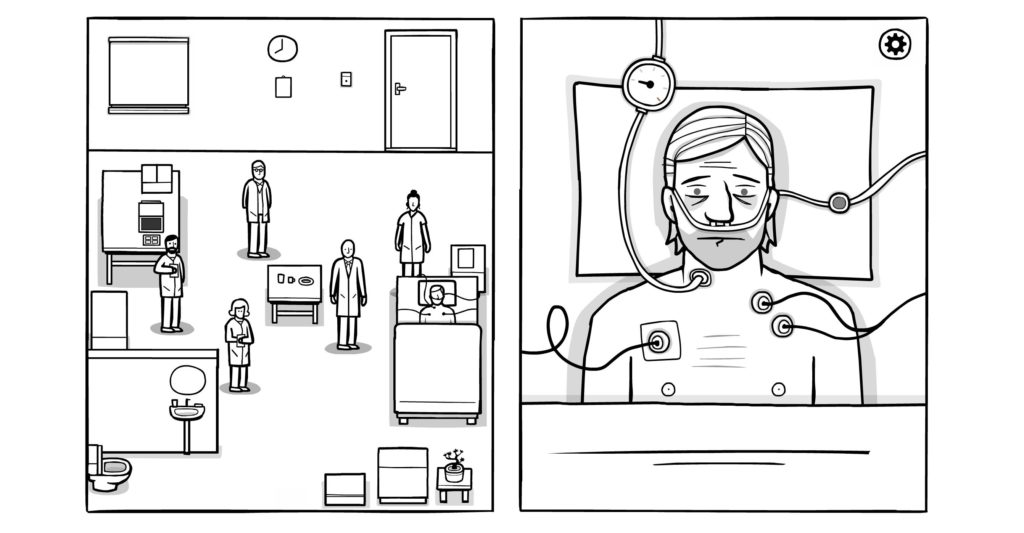 Rusty Lake / PC, Mac, Android, iOS
I'm so pleased that the Rusty Lake games are getting so much more attention these days. Admittedly not from the frustrating gaming press that seems almost bloody-minded in their ignoring the series, but certainly in terms of Steam reviews and player recognition. Although if the press did their job properly, I would get to write about them here, so at least there's that. The White Door was this year's full-length game in the increasingly bizarre Rusty Lake universe, and it did a fantastic job of better embracing the series' Cube Escape roots.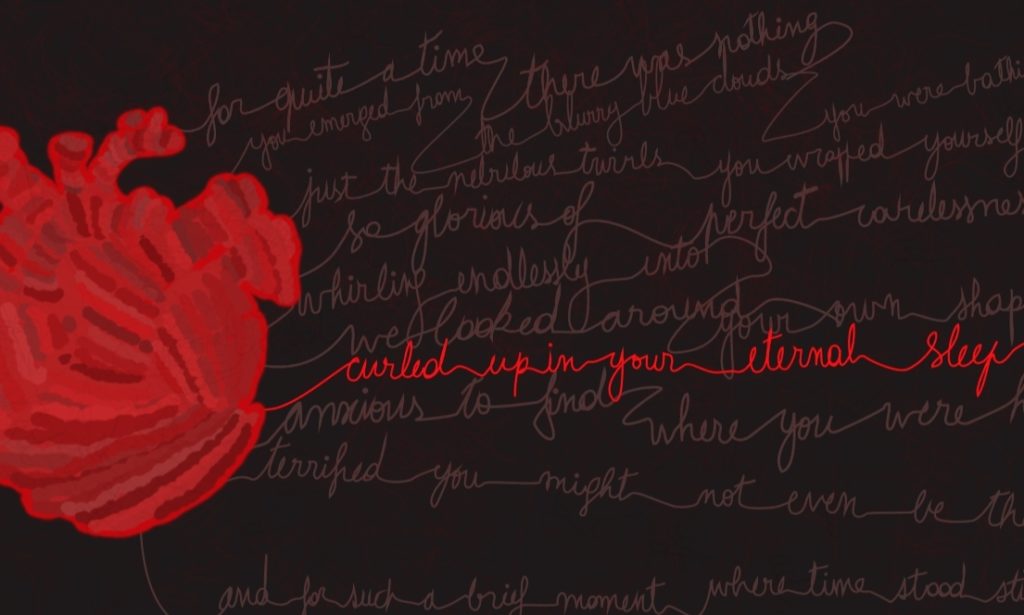 Raphaël Dely & Marine Theunissen / Web
Only a minute or two long, this interactive poem is about the pain and grief of miscarriage. It's beautiful, moving, and the role you play in clicking through the lines is deeply profound.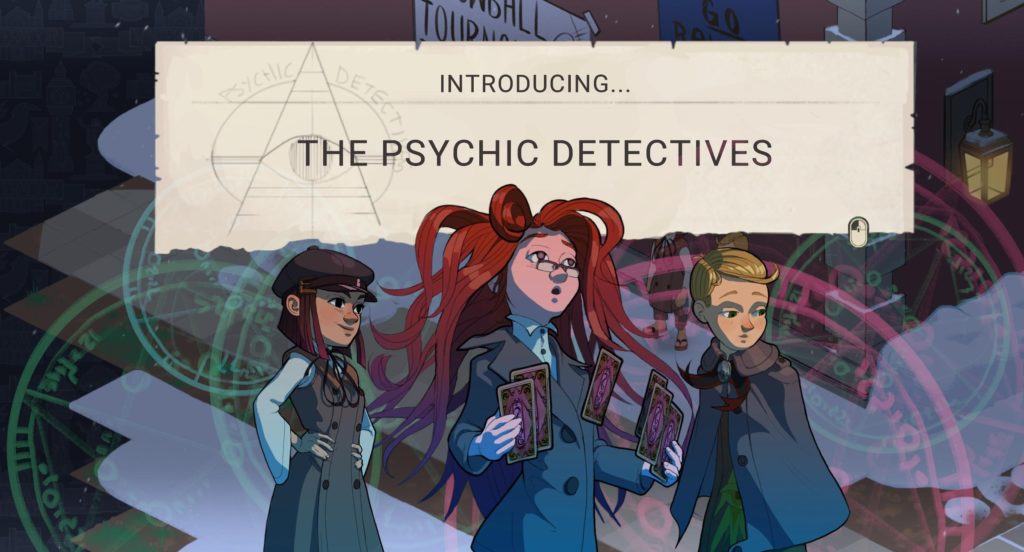 EVC / PC, Xbox One, PS4, Switch
The combination of visual novel and tactical RPG proved a brilliant idea, executed in a way far more accessible than your average tacti-RPG. Its plot of a 1980s US highschool forcing its extra-curricular clubs to battle for survival is splendidly bonkers, yet delivered with a truthful intensity.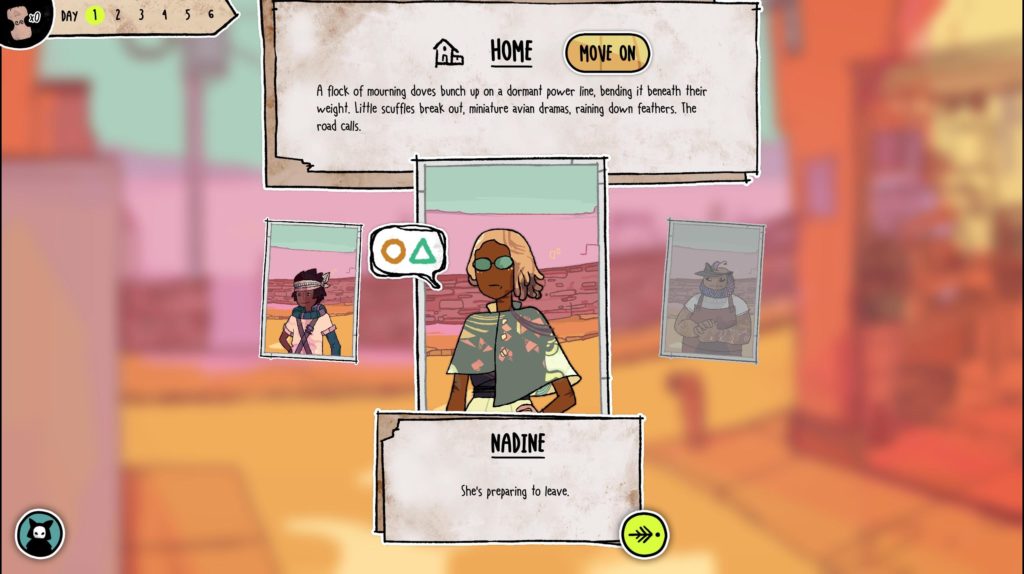 Echodog Games / PC, Mac
This exploration of how our central vocabulary evolves as we grow and move on from our childhood homes is played out as a deck-building game. Which is quite the statement. It's a fascinating, deep, and lengthy game that is worth playing again and again. So pleased this got some reviews since we first wrote about it.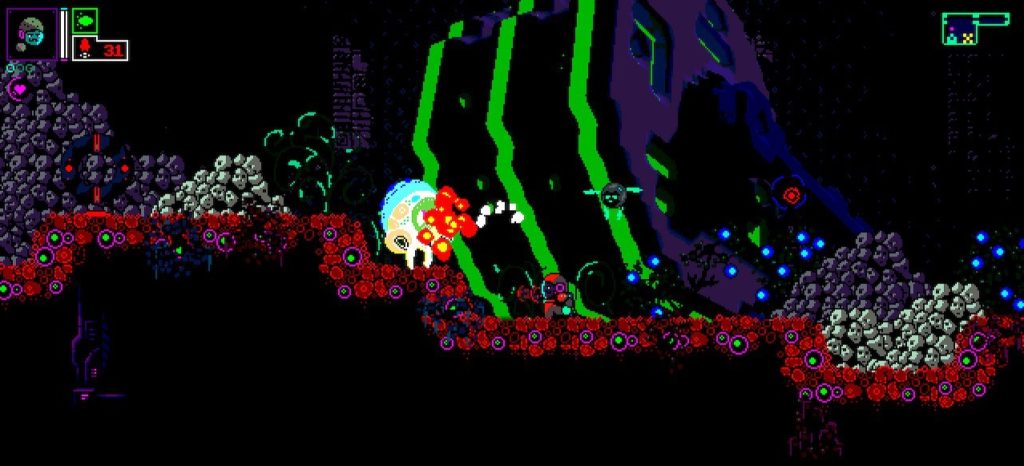 Julian Laufer / PC, Xbox, Switch
The only game to appear on last year's list too, because I can if I want, so there. I reviewed the PC version for RPS in 2019, but then the Switch version for BT in 2020, which is how it qualifies. And as well it might, this fantastic Metroid-me-do, packed with fresh new ideas Nintendo would do well to steal back. That it's all created by one man is frankly ridiculous. It's really stunning.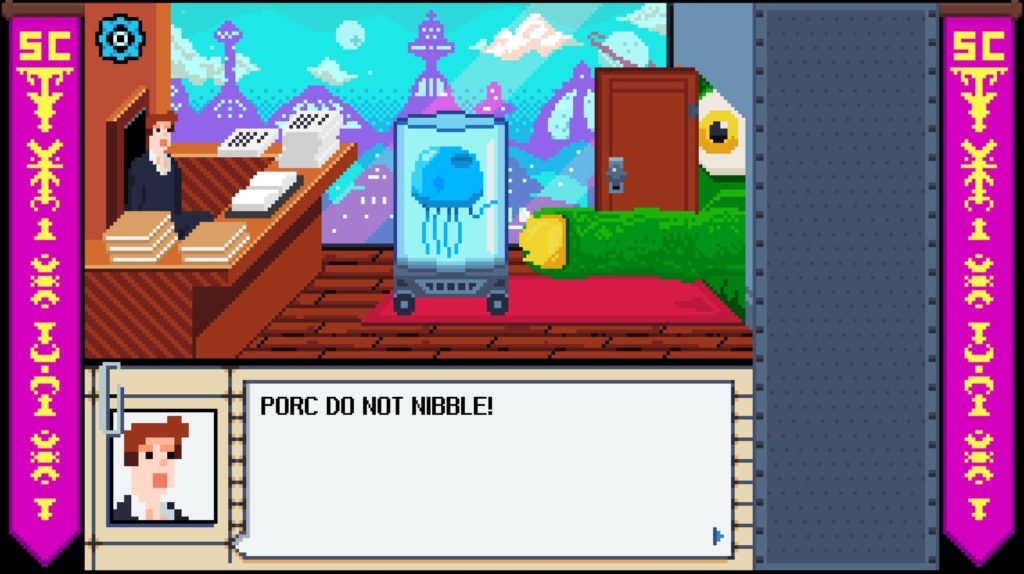 Uphill Promise / PC
One of the funniest, dumbest games of the year. You play a judge, who rules over various alien races, through negotiations with their ambassadors. The decisions you make dramatically impact the short story, leading to alliances or even genocide. I wish I could find more about the developers, who appeared to abandon their own website years ago.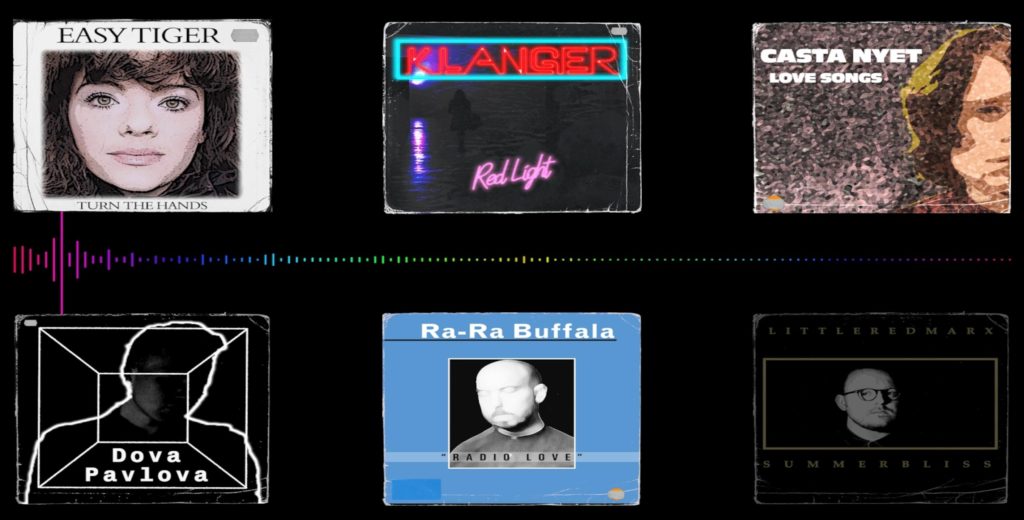 Owl Skip / PC
The ridiculously prolific Owl Skip (Tim Sheinman, Patreon of this parish) released 18 games this year. The one that stood out the most, and gained a smattering of coverage in the UK press, was Family. A logic puzzle of sorts, in which you piece together the fictional history of a series of imagined bands, complete with their music to listen to and a radio show all about them that plays as you play.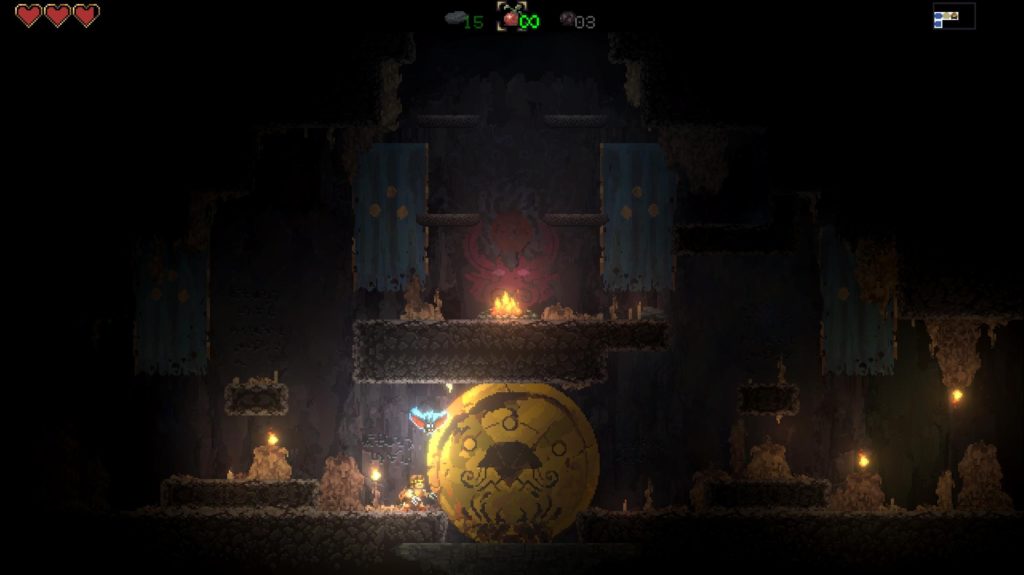 Unspeakable Pixels / PC, Switch
I love a year that gives us Barbearian and Batbarian. The latter is a Metroid-me-do that is so unbelievably playable. By which it means, it just wants you to enjoy it, letting you adjust its difficulty in so many interesting ways. You can tweak it to exactly the challenge you're interested in, which is something so few games ever do. It also helps that it's a really decent platformer that's well worth your time, and I'm pleased to say received a fair shake of reviews in the end.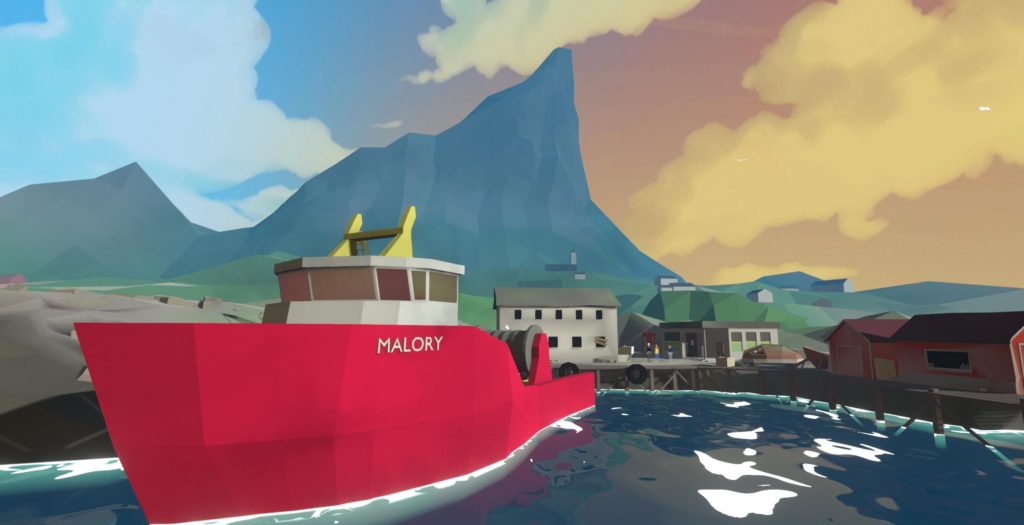 Machineboy / PC, Switch
As I've now said at least twice, this game more than any other deserved to be the break-out indie hit of 2020. It's a fantastic story of a 17 year old on a pilgrimage of sorts to his grandfather's hometown in Northern Norway. It's about the people he meets, the friends he makes, and to some degree, a magical bracelet that bestows him with impossible strength. But seriously, that last part is the least important. It's the closest I've felt to one of my all-time favourite games, Oxenfree.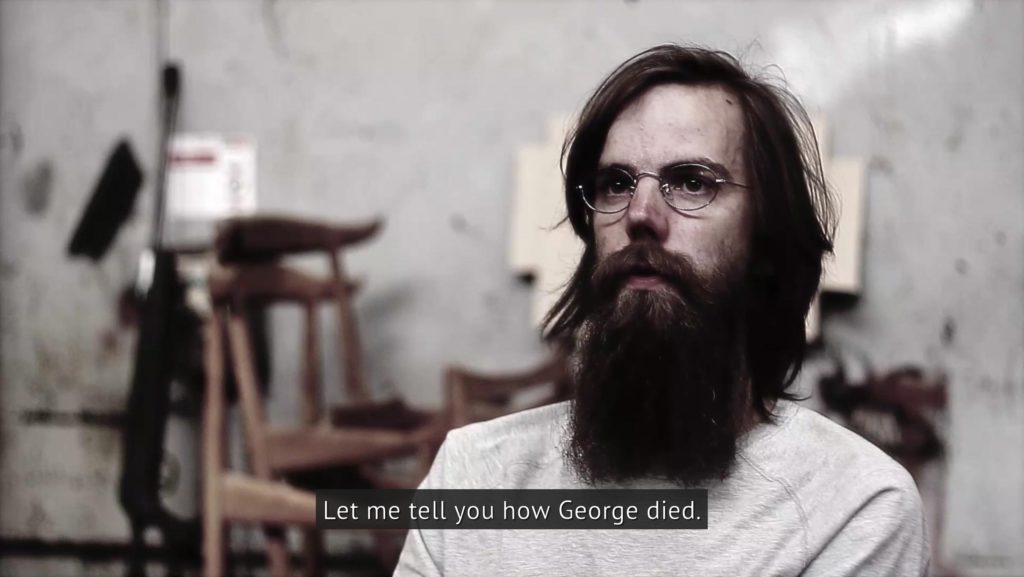 Triple Topping / PC, Mac, Xbox One
A stunning piece of storytelling, that's built from others' storytelling, and is ultimately about the act of storytelling. Like Embracelet, it's about visiting a remote Scandinavian location, and getting to know the locals. However, it plays out very differently, with all manner of surprise genres popping their heads around the door, live video of people telling their tales, and a significant amount of drinking. It's charming, ethereal, and deeply smart.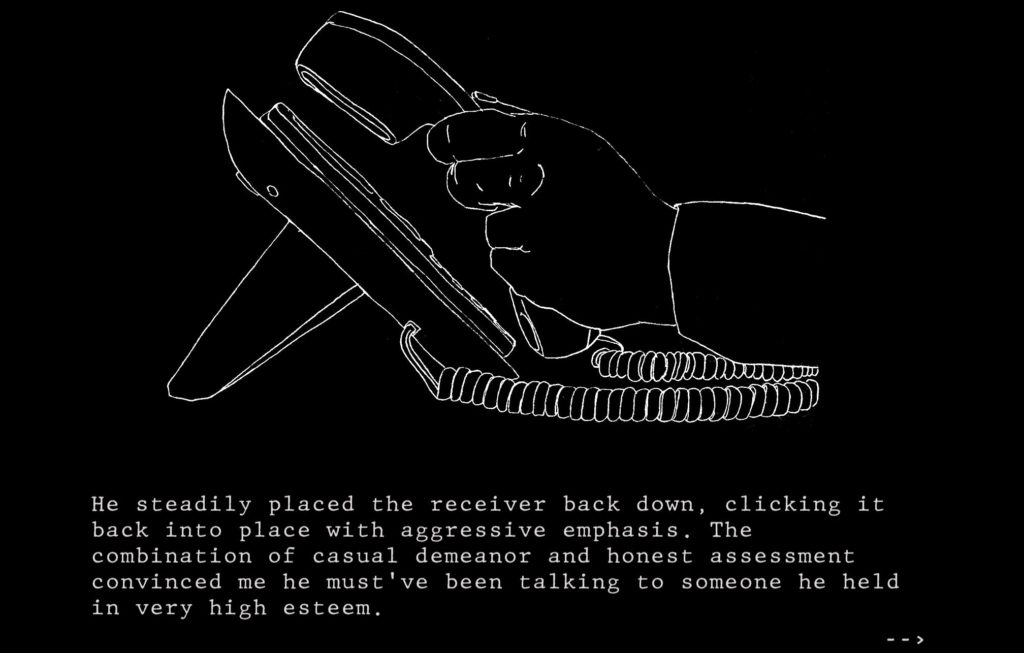 Nicholas O'Brien / PC
A visual novel about reporting the findings of a geological survey to a mining CEO isn't an easy sell, but honestly, this is fantastic. It's primarily the internal monologue of the geologist, and explores many subjects, but mostly the structure of power and inequality inherent in the exploitation of resources. Plus the animation is brilliant and reserved. It's just so damned well written that it could be about drying tea towels and it'd be worth playing.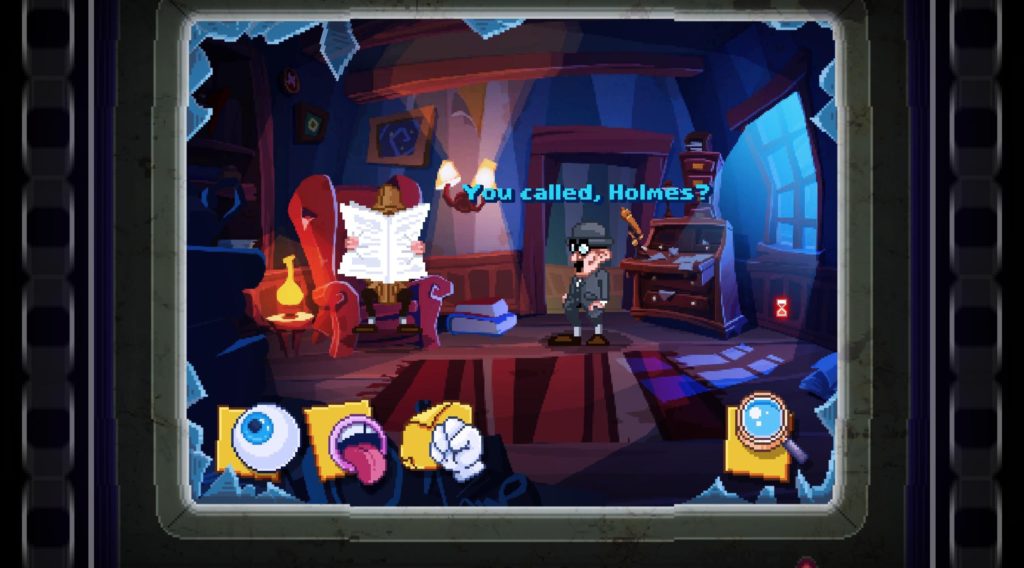 Draw Me A Pixel / PC, Mac
Oh I'm just so pleased that this caught on! What a treat it was to find, to play and then champion, this game that so desperately doesn't want to be played. It's one of the funniest games I've ever played, in some senses a sort of successor to The Stanley Parable (despite having almost nothing in common), and delighted me with its barrage of brilliant ideas.
The less you know before you play, the more you'll get out of it. And hot damn if my banging on about it didn't get it reviewed in The Guardian of all places!
This is absolutely Buried Treasure's Game Of The Year. And I'm delighted to say that since I wrote about it on Kotaku, I've been inundated by people telling me either they already played it and adored it, or are buying it right away. Join them!
—
Merry Christmas and Happy New Year, everyone! Buried Treasure will sleep now until the second week of January, where it'll be back in full force, introducing you to another year's worth of hidden gems. Love you.
All Buried Treasure articles are funded by Patreon backers. If you want to see more reviews of great indie games, please consider backing this project.