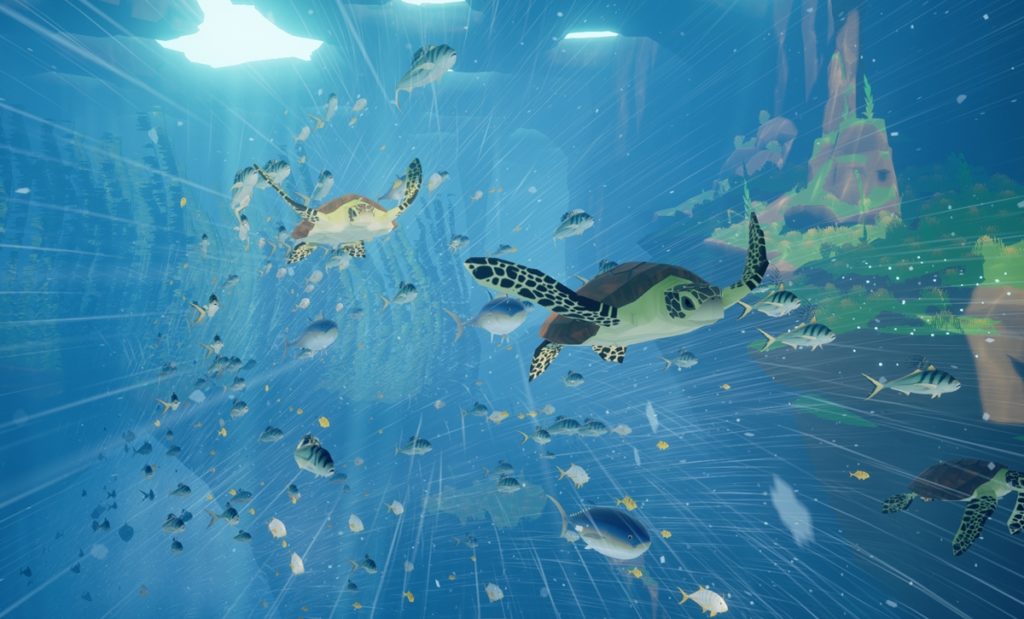 Nearly everyone with kids is suddenly a home schooler, eh? If you're anything like me, your response has wavered somewhere between, "This is such an amazing opportunity to bond as a family unit and teach my child in radical and beautiful ways that will change all our lives forever," and, "OH MY GOD WHAT AM I GOING TO DO HOW IS THIS HAPPENING HELP ME SOMEBODY HELP ME"
But wherever you're currently falling on that spectrum, there's no doubt at all that you're wondering how you're going to fill all that time. Well, in between bouts of home-made butter churning and Ancient Greek lessons, why not try some video games?
Games to play with kids are notoriously difficult to find. Buried, you might say, thus my being able to justify including any of the astonishingly already known Lego games. I've missed out the most abundantly obvious, like all the platform games on Switch. All games are linked in their title.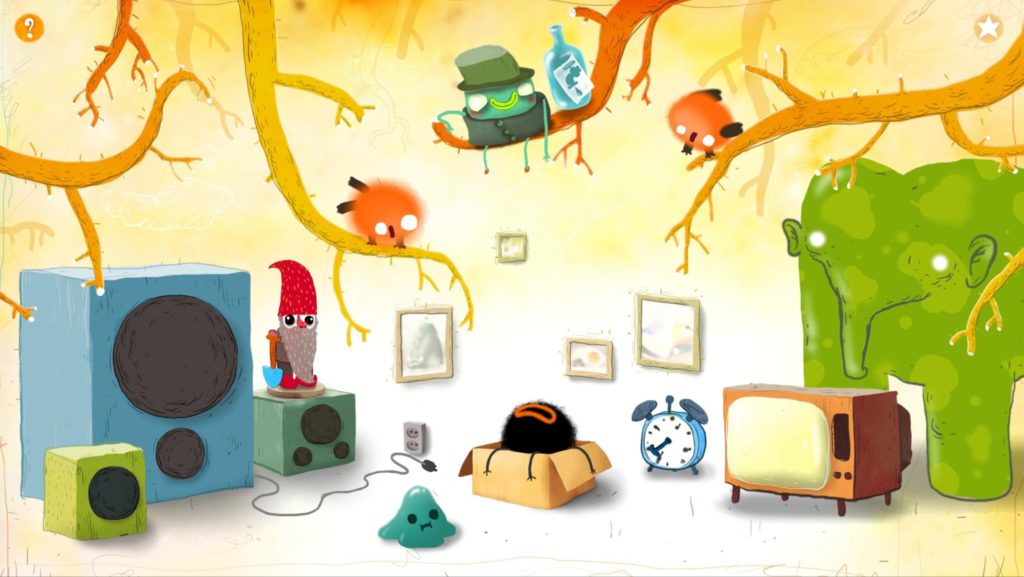 Mobile, PC
This is one of the funniest games I've ever played. It's a series of vignettes, thirty of them, each like five minute cartoons made of interactive puzzles. In each you must try to help the fuzzy orange Chuchel get hold of a cherry. He has as much of a chance as Wile E. Coyote does of catching Roadrunner. And the attempts to do so are as hilarious.
It's great for kids because it can just be about clicking/tapping on things on the screen to see what happens next, and enjoying the results. For adults, the puzzles are fun to explore more deliberately, and I love passing the tablet back and forth between me and my 5 year old as we take turns to solve situations. And we both roar with laughter as we do. Here's my full review.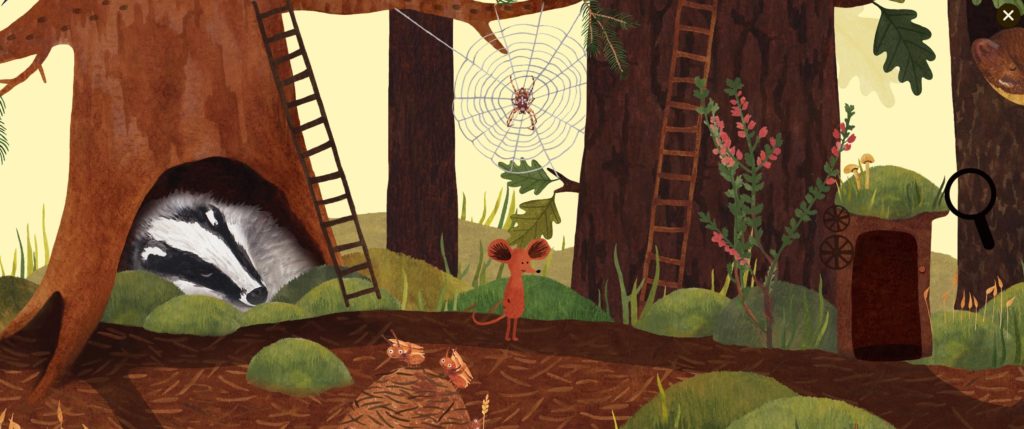 Mobile, PC
I discovered this only this week, after developers Circus Atos made it free across all platforms to help out families in this situation. God bless them. It's absolutely gorgeous, and my son loves it. For kids who can read you can put the magnifying glass on any of the species in all of the four explorable locations to learn all about them.
It's cute enough to be fun just to play around in, but informed enough to feel like actual education.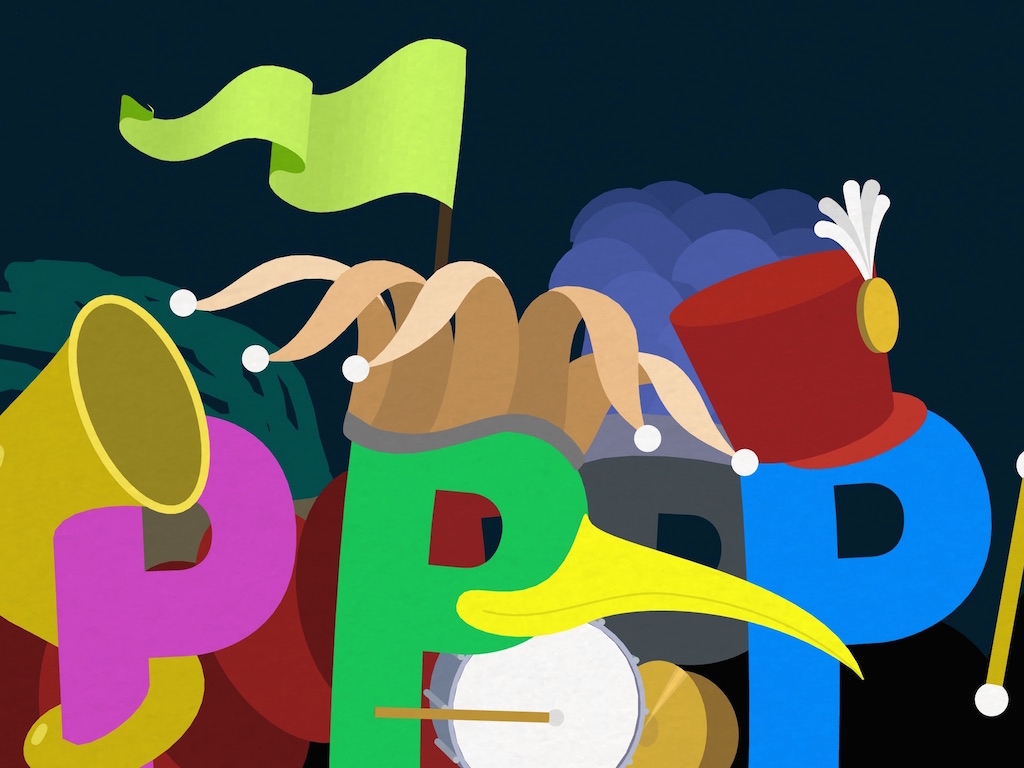 Mobile, PC
Skewing slightly younger, Metamorphabet is an absolutely adorable way to learn the alphabet. Vectorpark's exquisite animation is as great as ever, and in this project focused enough to capture pre-school minds. Each letter has a series of animations that involve great big caterpillars roaming around the screen, P-birds having a p-arade, and one very strange nose. Each is interactive, where tapping on anything of interest causes a reaction, and once all 26 letters are played through, you can jump to any favourite.
It says the letters out loud, which is so essential to teaching them. But more importantly, even for adults just clicking about on them is so much fun. Here's my full review.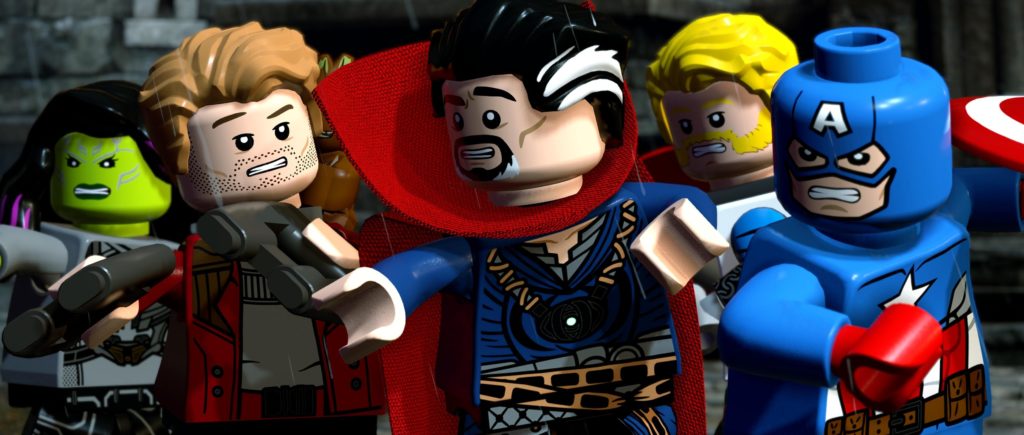 Every format ever
TTgames' Lego franchise has been running for sixteen years now, and despite a woeful lack of advancement in what they offer, are still somehow completely brilliant to play. Which means it doesn't matter if you pick up the original Lego Star Wars, or the more recent Lego DC Super-Villains, you can still mostly know what to expect: a hub, leading off to co-op or single-player platform levels featuring an ever-growing cast from whichever movie is featured. The main difference between then and now is the recent Marvel and DC games have made the hub the main focus with a more open city approach.
They are incredibly approachable, and have drop-in co-op that means someone else can pick up a second controller and join in at any point. This makes them the most perfect game to occupy two siblings, or better, for a parent and child to play together. My favourite, despite not having the faintest interest in the boy wizard, is Lego Harry Potter Years 1-4. It's a really splendid game. But I also recommend Lego Marvel Super Heroes. (Avoid the Indiana Jones ones and Lego Movie ones.)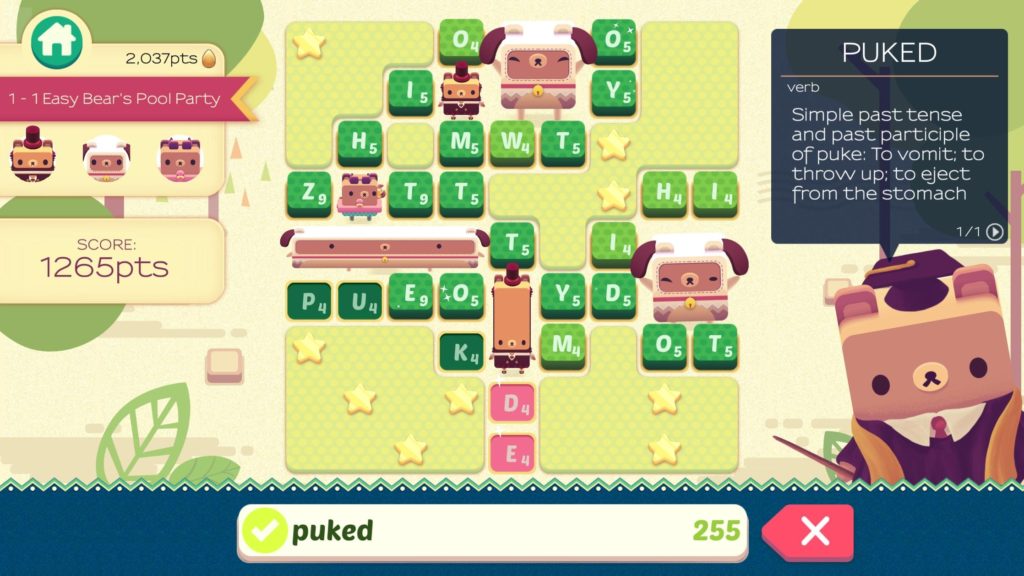 PC, mobile
It's worth raiding the entire Spry Fox collection, because as they say, they're "making happiness". That really does appear to be a driving ethos behind these games, and Alphabear is my favourite of the lot. It's about spelling words, and scoring points. But it's single-player, and it has all of the cutest bears.
Clearly this is a stellar option if you want to making learning spelling fun. And then carry on playing long after you're kids are in bed because it's monstrously moreish. There's a sequel, and it's great, but for me the original is still the best. Here's my full review of the PC version.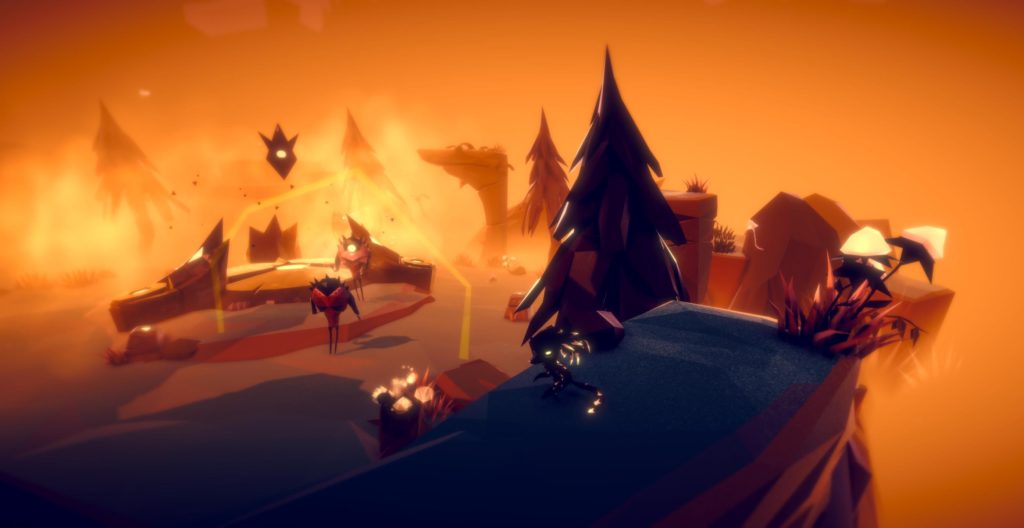 Switch, PC, XB1, PS4
There's absolutely nothing educational about this one. Hell, it's not even really indie, published by EA. But I just absolutely love it, and have the loveliest memories of playing it with my son in 2018. 2018 is a year he's almost entirely forgotten, and yet he strongly remembers this game, often talking about the giant deer we saved, with a pride in his voice that is too adorable.
It's an explore-me-do game in a stunning world, with singing instead of fighting! The singing mechanic is spellbinding, and the lack of combat leaves no empty space. There's still a sense of danger, some scary-looking creatures, but nothing violent. And most of all, it's possibly still the most beautiful game I've ever played. Here's my full review.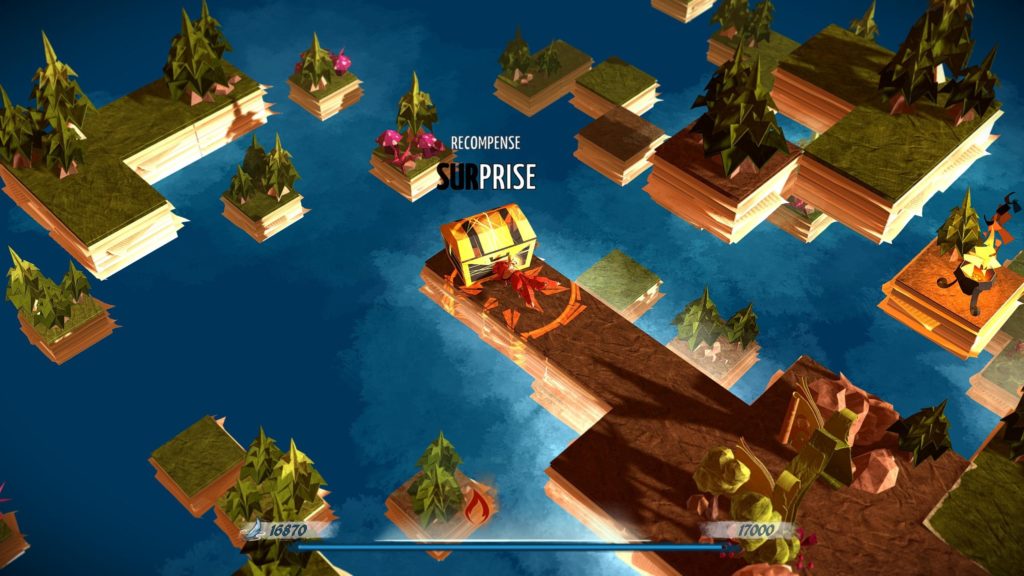 PC, Mac, Linux
If you've got a kid who's learning to type, this is a treat. It's a game in which all interaction is via the keyboard, typing in the words that appear on the screen to attack enemies, open chests, and cast spells.
You play a young girl riding on the back of a three-tailed fox, in a beautiful origami world that quite literally unfolds around you. It's such a lovely setting, for such a peculiar game. You may need to step in for some of the speedier typing moments, but it does offer adaptive difficulty that should tone it down.
It's also worth noting it offers all sorts of languages, as well as both British and US English, and even every keyboard layout you can think of if you fancy teaching yourself DVORAK or something. Here's my review.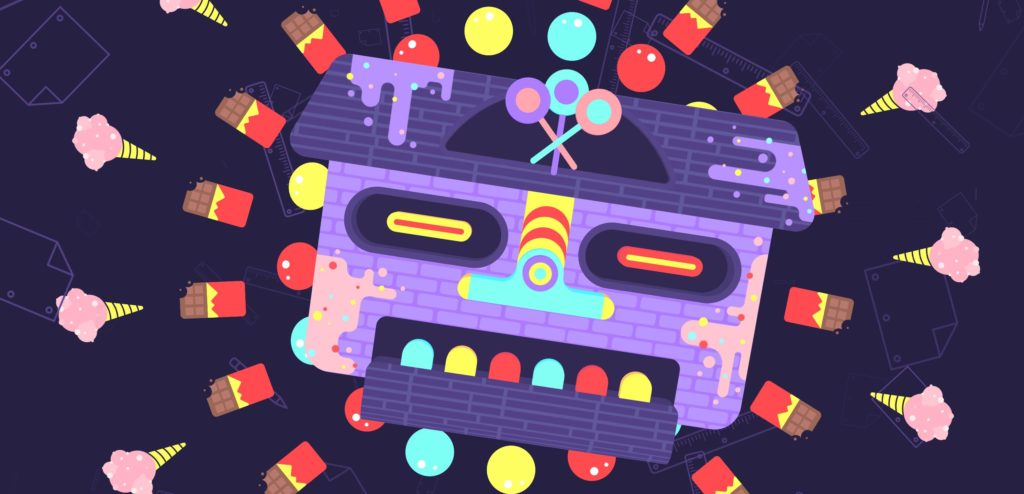 PC, PS4, Apple
GNOG! Oh I love GNOG. It's a toy, more than anything else. And who doesn't like playing with toys?
Reminiscent of a Vectorpark game, GNOG is about exploring strange monster heads. You click or tap on any part of them, and funny things happen. There's a sort of narrative passage through each head, but it's mostly about just watching as delightful animations play out in response to your interaction.
It's daft, silly, and bursting with joy. Which is just about what we need. Here's my review.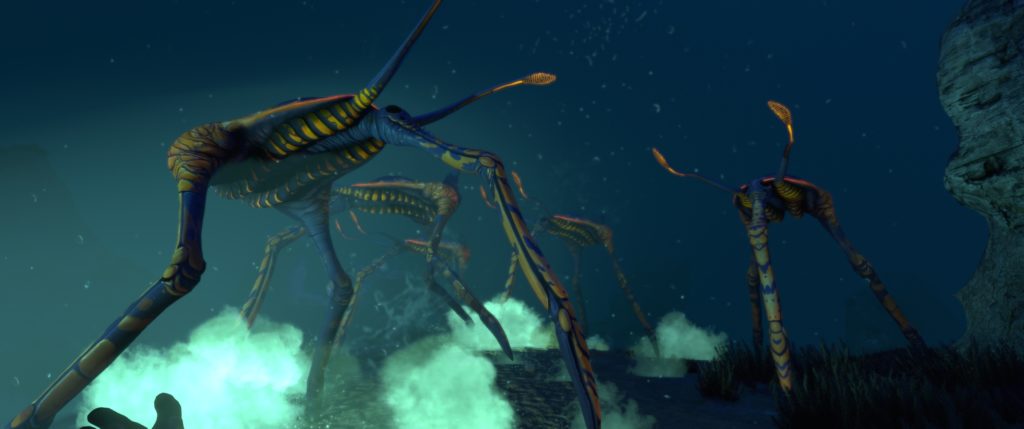 PC, Mac
Again, I could hardly claim this is a buried treasure, but it's always worth remembering it's there. Especially if you're kid's a crafting game fan.
Subnautica is simply one of the best games of the last few years. A vast ocean to explore and salvage within, elaborate home bases to build, and an ever-expanding mystery to unravel about where you are, what happened, and how you're going to get home.
It's the discovery of the alien aquatic species that makes this so very special, leaving anyone of any age wide-eyed at the wonder of seeing a new creature swim or stalk by, or perhaps try to eat you for lunch. My 5yo adores watching me play this. I can't wait until he's old enough to play it himself.
Here's an article I wrote about how Subnautica is one of my favourite gaming safe places.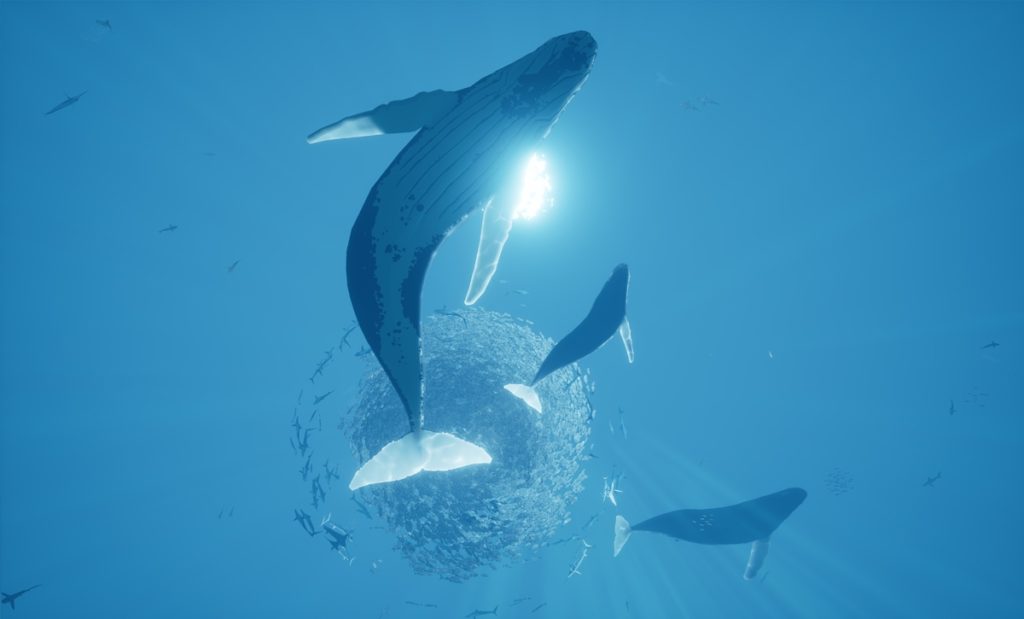 PC, Switch, PS4, XB1
Abzu is not only a sublime and deeply relaxing game about swimming through vast underwater chambers filled with mysterious alien artefacts, but it's also an aquarium you can still visit during the lockdown.
In this game are so, so many of wonderfully rendered species of fish, stylised but still immediately recognisable to my marine biologist child. It brings such massive delight as manta rays swoop into view, or dolphins start playing around you, or blobfish are spotted in the depths. He cheers with delight.
There's a story to progress through, which gets a bit sad at one point but goes over the head of younger children. But either way, the moment it finishes you'll be instructed to start it over again.
SOME OTHERS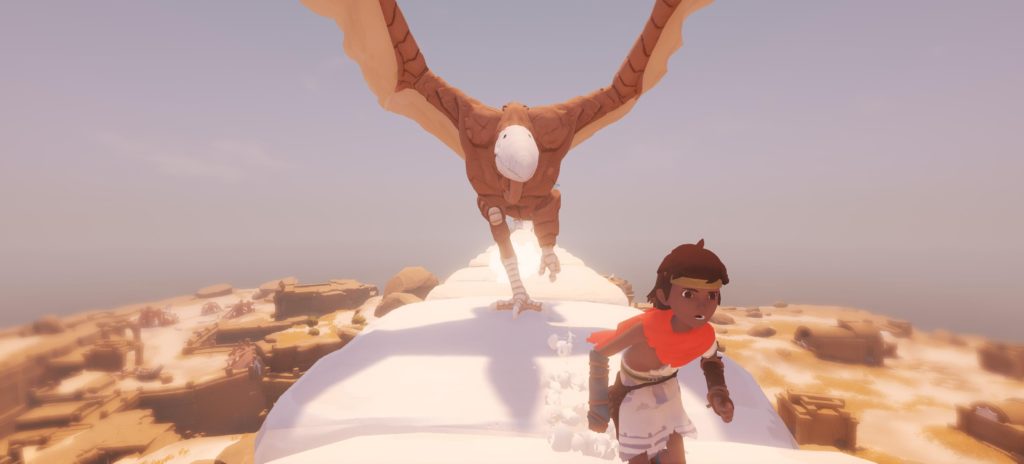 I'd also consider the Day Of The Tentacle remaster, to play alongside for maximum laughs – I'm definitely planning on this one. Maddeningly outside of PC it's only on iToys and not Android, and PS4, not XB1. And no Switch! Silly sausages.
RiME is a very pretty (see above), violence-free third-person game that's well worth playing. The only issue is the price, which at £30 for a three-year old indie game is really pushing it.