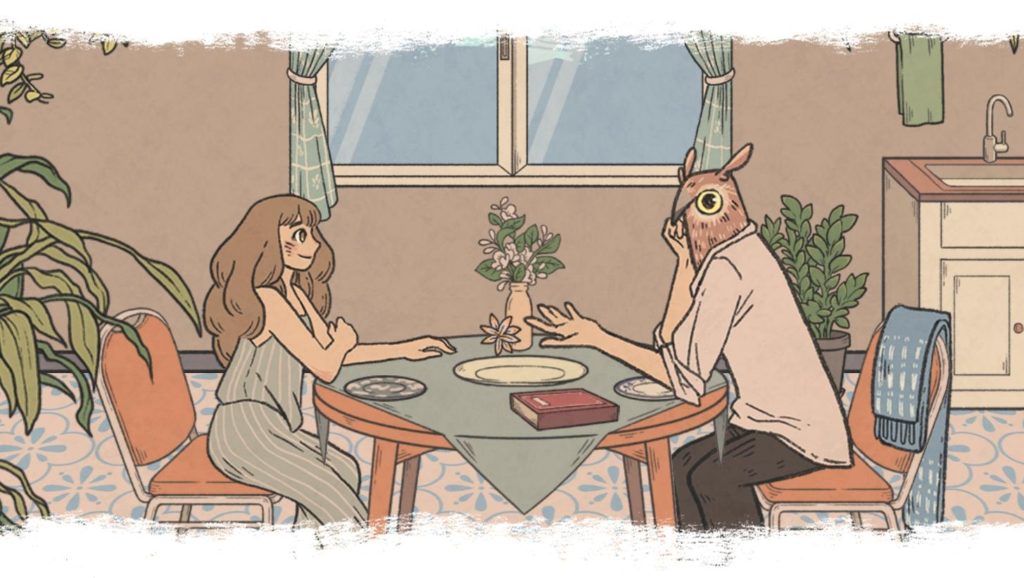 PC, Mac
Yes, OK, it's another game about grief. But bear with me on this one – as much as I'm sick and tired of the theme, and despite its absolutely awful name, When The Past Was Around is a touching and extremely beautiful little thing.
Hand-drawn animation is always a gimme for gaining that personal touch for a personal tale, and it's absolutely lovely here. Despite being an Indonesian game, it takes a Japanese approach to the art (I think I would far rather have seen something Indonesian, given the country's wealth of artistic heritage, and the ubiquity of Manga-likes), in its story of a young girl grieving a late lover.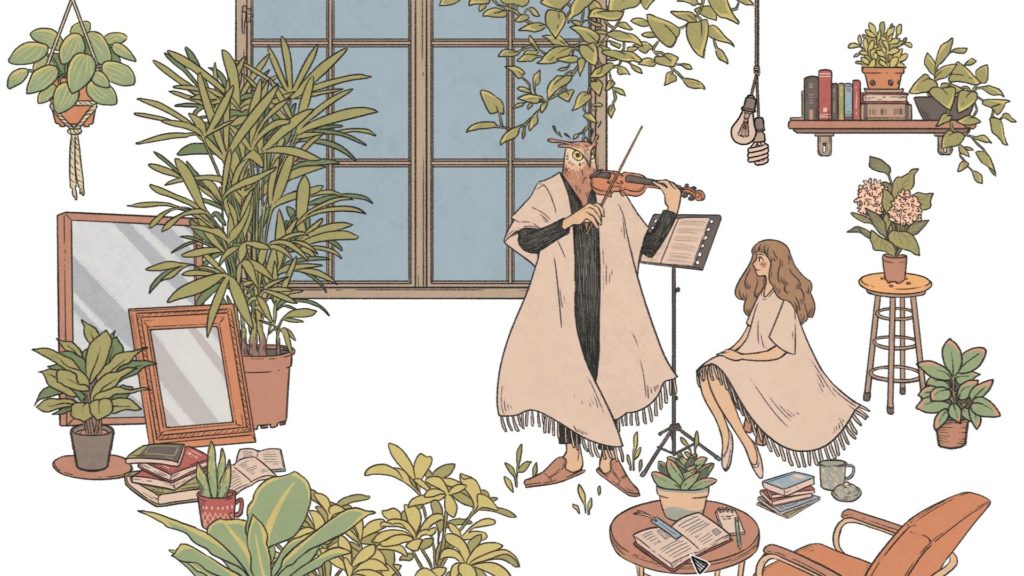 Along the way it depicts falling in love, being in love, and losing love, not in a linear order, but extremely smartly put together so I never felt lost in its jumps through time. More confusing, certainly, was the depiction of the woman's partner as a human body with an owl's head. (I tried to be all clever here and find an example in classic literature, but the closest I got was the Kinnara, which is a human head on a bird body, but at least can be found in Indonesia. I am all about finding out things about Indonesia today.)
Both are musicians, and their tale has the continuous thread of a particular melody, played by her music box, his violin on their first meeting, and then used as a means of entering allegorical depictions of her grief. It's very effective, and I found myself humming the refrain long after I'd finished the game. And fortunately, if you're as unmusical as me, you don't need to worry about being required to replicate it on an instrument based on the notes alone.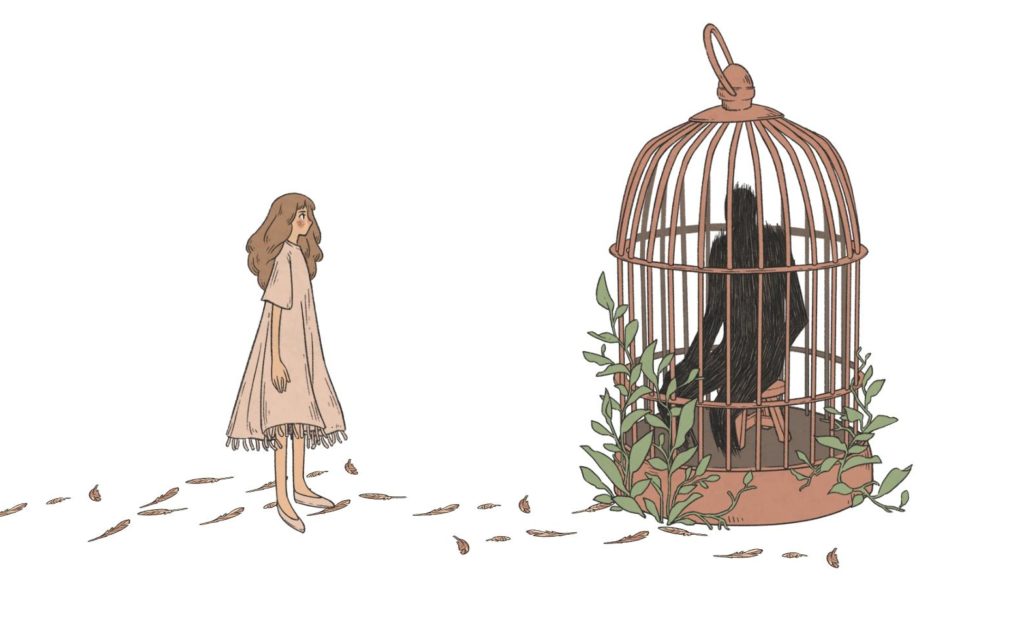 That's not to say it doesn't use a fair few hoary old puzzles that really ought to be banned from gaming forever. But more often it's a game about solving little point-and-click puzzles, escape room-style. In fact, the games it reminded me of the most – not least for having a bird-headed man, was the Rusty Lake series. If the Rusty Lake games are from the evil moustachioed version of a universe, then When The Past Was Around is from the original good realm. That Rusty Lake gets a thank you in the credits seems noteworthy.
It's also interesting that while it's occasionally mawkish, with outstretched arms and glowing feathers, it's also impressively destructive too. Sometimes clicking on items in a room will tidy and sort. But other times it will throw books off shelves, smash plants, or just petulantly knock things over. It feels angry, which is an emotional grossly lacking in most games on this theme.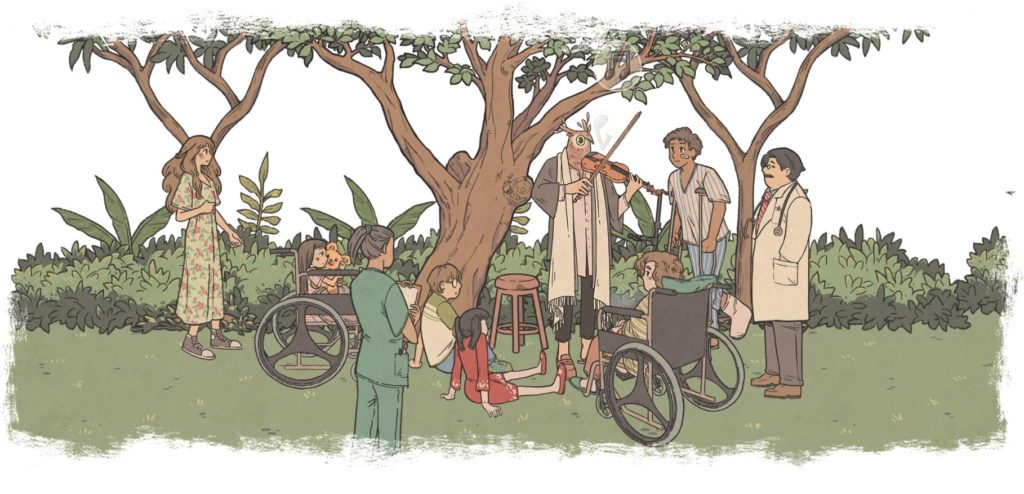 While so much is metaphorical, it's always clear what emotions it's communicating, rather than disappearing too far up its own bottom. I had some real concerns about the ending, but make sure you wait until the end of the credits – it was quite a relief.
There's a really smart use of melody here, in amongst some really beautiful drawings. It's not quite Gris, but hey, at least it's not Gris. There's a real feeling of visual poetry here, made all the better by the complete lack of dialogue. It's pretty short, coming in around one to two hours, which is just about perfect for the tone.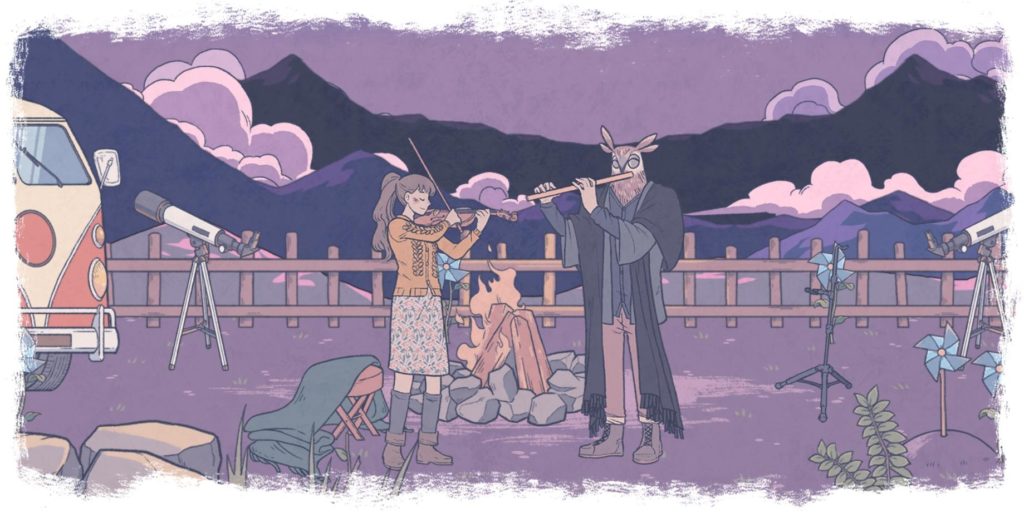 Mojiken / Toge Productions
£6/€7/$8
All Buried Treasure articles are funded by Patreon backers. If you want to see more reviews of great indie games, please consider backing this project.