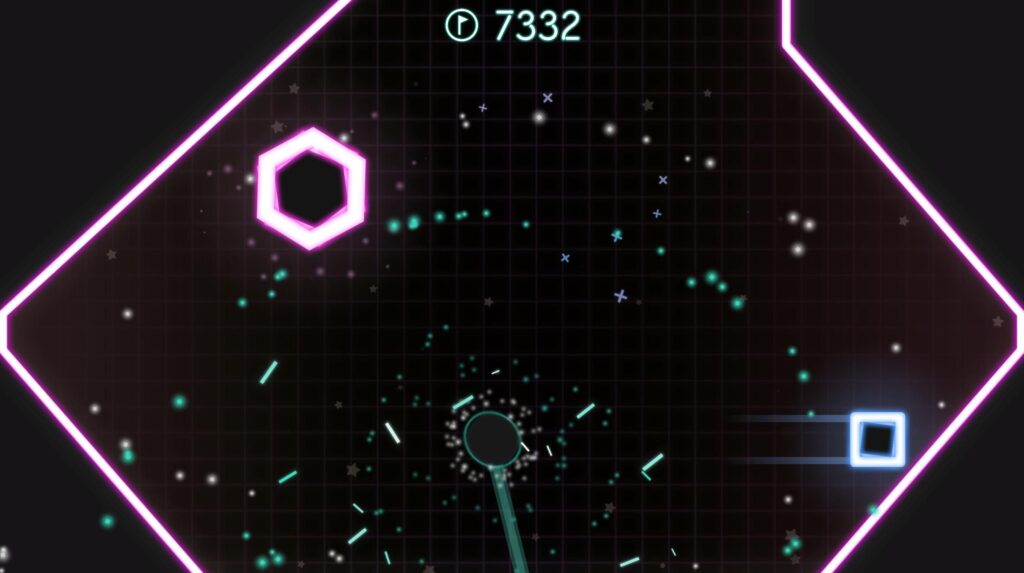 PC, Mac, Linux, Switch, Android, iOS
Here's a quickie review, given there's not a huge amount to describe. But the game's great! It's Poosh, which despite sounding like something you'd regret looking up on Urban Dictionary, is in fact a single-button arcade game presented in Geometry Wars polygonal neon.
The goal here is to get ever further up the screen, by hitting a button when your ship's arrow is pointing in the correct direction. The arrow swings pendulum-style back and forth, meaning you need to time your moves just right to avoid the many and various obstacles found along the course.
That's it! It's a single button for interaction, but it works extremely well. When I first started playing I thought, "Oh, that's it?" And then played again. And again. And again. And after a certain number of times instantly restarting a game to try to do better, I have to give in and accept it merits an article.
This is super-neat, too, its simple presentation belying a lot of smarts. It's so incredibly moreish because not only does it mark a line on the course showing your farthest ever progress, but also the point at which you failed the last time you tried. So you're constantly attempting to beat your previous runs, while also making lifetime progress.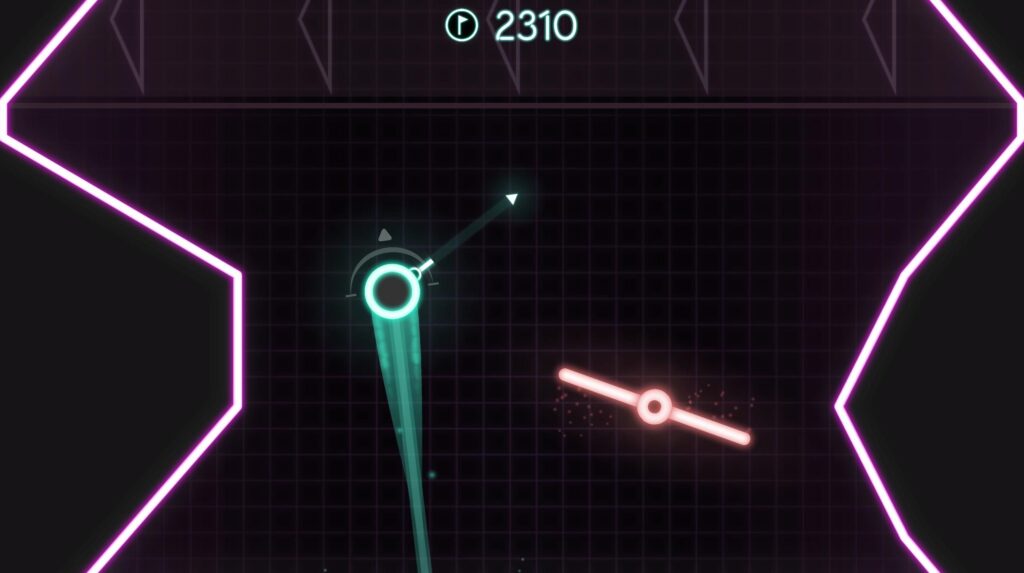 There's a leaderboard (on which I'm a not-impressive 91st best at Poosh), and that's it. Because it's all your need.
This comes from Adamvision, who not only has a back-catalogue of similarly hooky arcade games, but has reimagined a bunch of licensed Atari games. (Oh, and he made Lewdle.) Poosh is his triumphant return after a couple of years of doing the latter. And for the rest of this week you can pick up this latest title for almost half price, and his previous arcade games for just 50c each.
All Buried Treasure articles are funded by Patreon backers. If you want to see more reviews of great indie games, please consider backing this project.