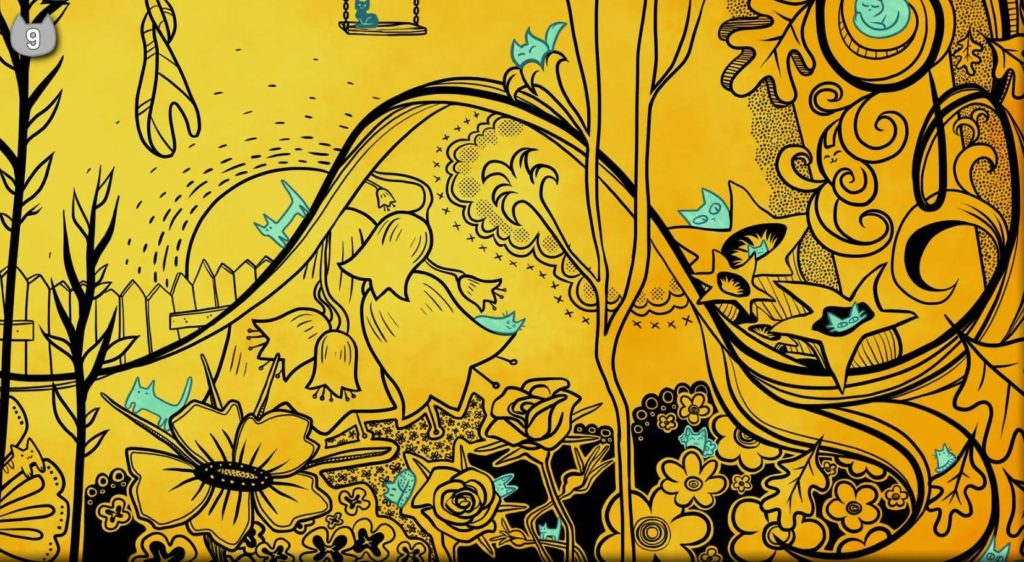 PC
Well? Have you?
Beyond a very silly title, Ever Seen A Cat is a supremely lovely hidden object game, in which you scour adorable cartoon scenes for dozens and dozens of kitties.
I have a bit of a problem here, because the game's as simple to describe as it is to play, so it's not easy to spin this out to a few hundred words. You go through each of the nine scenes, each about four times the size of the screen, to find the 30 or 40 cats hidden within. Click on them to highlight, find the lot, and move on. And it's so lovely!
Each scene begins (essentially) one colour, and black. (The colour changes ever-so-slightly in different areas.) Spotting a kitten and clicking on it highlights a contrasting colour, and the result is a very pleasing tableau. This is in large part thanks to the pulchritudinous illustrations, totes adorbs little kitty-cats scattered all over the area. Some are pretty much in plain sight, others subtly hidden within the details, often making me smile or even laugh when I spotted them.
To find the 30 to 40 cats in any level look me anywhere between 30 seconds and five minutes, normally hitting between two and three minutes. Although it was pretty much always the case that of three minutes, two-and-a-half would be spent finding the last three. However, the game extends its lifetime by then having you replay the levels with a different arrangement of feline prey.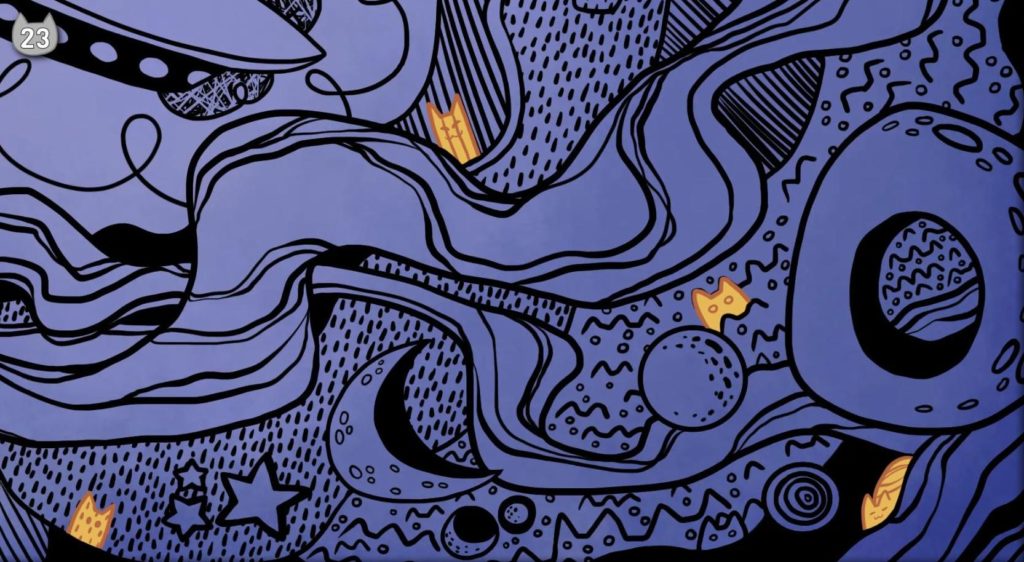 Crucially, they're not randomly placed to achieve this. Instead, each level has more positioned cats than it shows in any one go, randomly choosing which ones appear. This gives the added incentive to replay until you've ticked off achievements for finding all possible cats in a location, and indeed makes it very replayable, given things move around each time.
There's a bunch of affable licensed lift music in the background (think The Sea & Cake if they hadn't been battle-hardened by Chicago's subways), and that's your lot. And it's plenty! Especially given this is a couple of bucks. (Weirdly, for a game that's well put together, has proper menus and everything, there are zero credits for who actually made this, who drew it. Which is a shame.)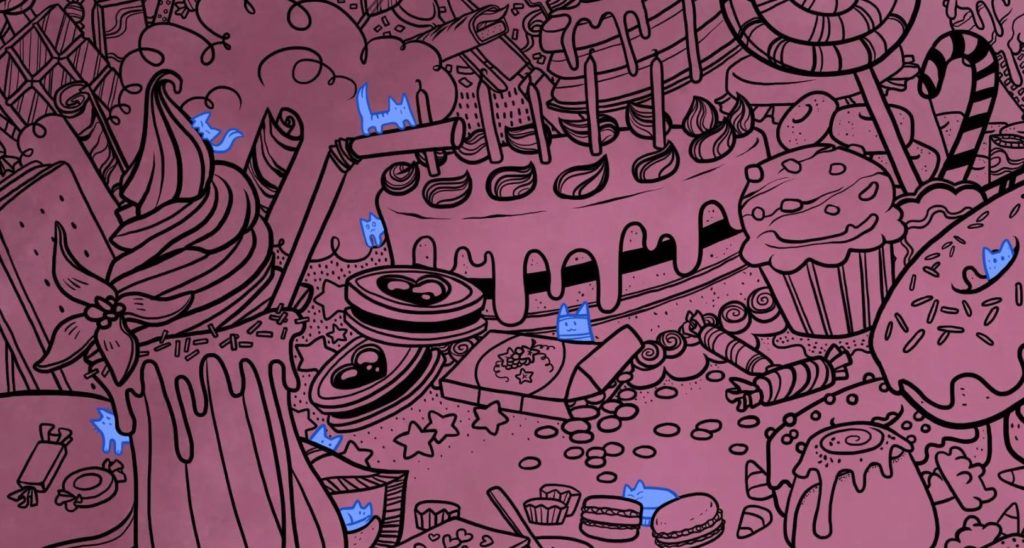 There's nothing innovative here. It's just a really adorable execution of the current trend for monochrome hidden object-me-dos, that made me smile a whole bunch while I played.
All Buried Treasure articles are funded by Patreon backers. If you want to see more reviews of great indie games, please consider backing this project.