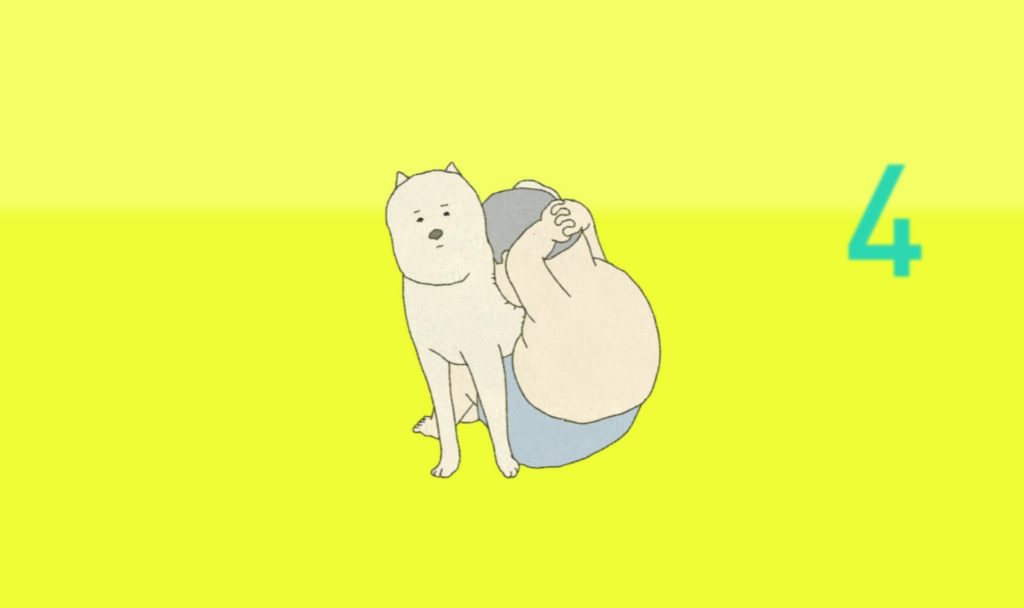 PC, Mac, Linux, iOS
I adore what Playables are putting out into the world. First was the almighty Plug & Play, and then partnered with Double Fine came Kids. Their most recent release, working with Japanese animator Atsushi Wada, is My Exercise, and it's as lovely and strange as I could hope.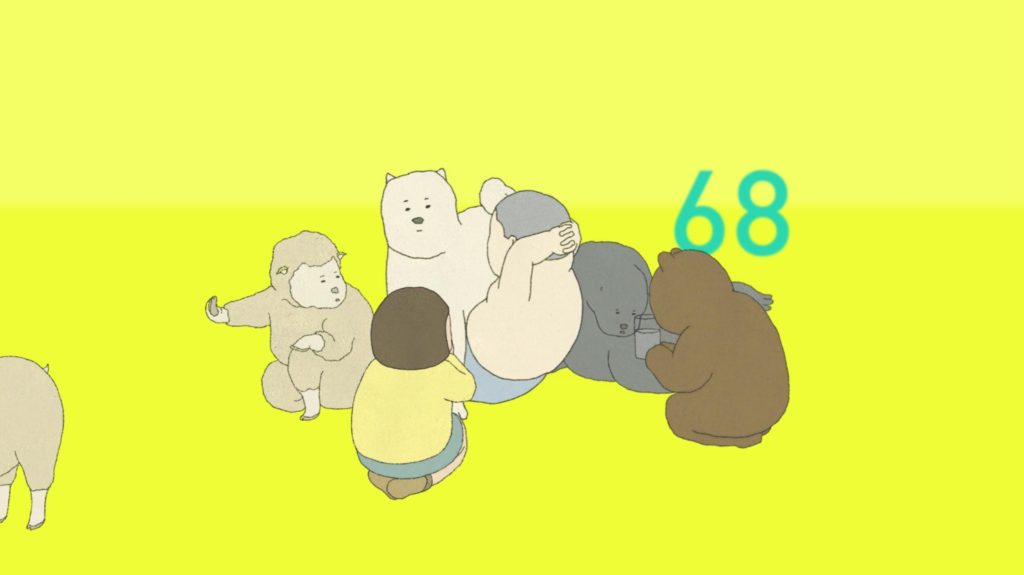 Like Plug & Play, My Exercise is a game based on an existing animation. In this case a pilot Wada has made called Ikimono-san, which with Japanese developer Ryoya Usuha, Playables has turned into an adorable, bizarre little game about doing sit-ups.
You play as, if that's the right term, a chubby little kid who's being spotted in his sit-ups by a big furry dog. The dog, stood holding down his legs, proves the perfect target for the kid's face as he smooshes into his fur on every up-sit. Press space, or touch the screen, to rise, let go to fall, time it right to go faster. And then other animals start arriving, some to help out, some to watch. There's a friendly bear who offers the kid water when he gets pooped out. There's a sheep, who with the most sublime and wonderful animation, waves in another sheep while keeping a careful eye on your actions, and then with some curiosity, attempts the same himself.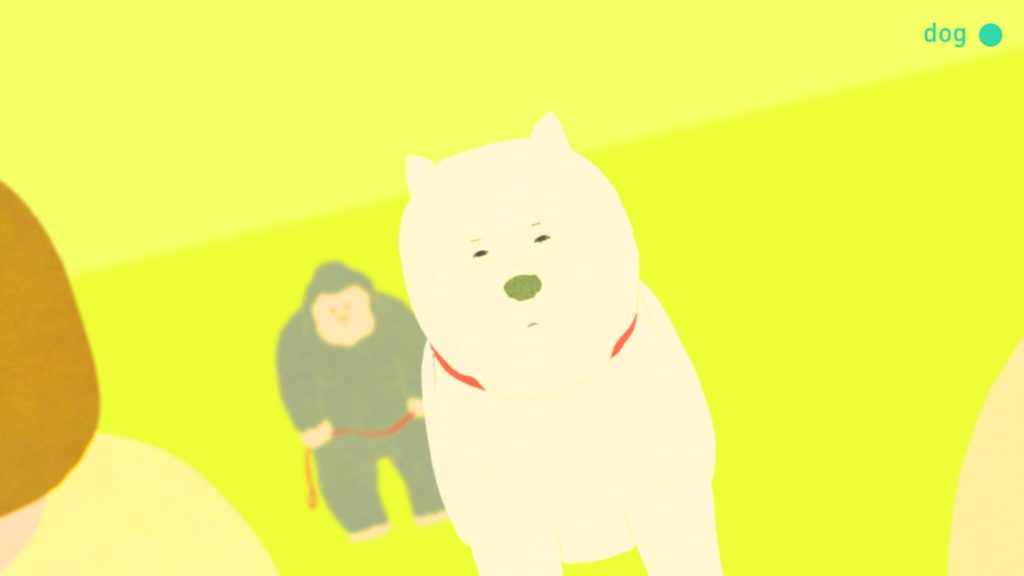 It continues in this vein, with surprises, new creatures, and odd little twists and turns, for about fifteen minutes. And then with a glorious little montage, it ends.
Although in doing so, unlocks one of four new critters who become part of the fun, mixing things up a little as you replay. And throughout, I laughed, smiled, and just generally felt good about the moment. Which is a lot to ask for just now.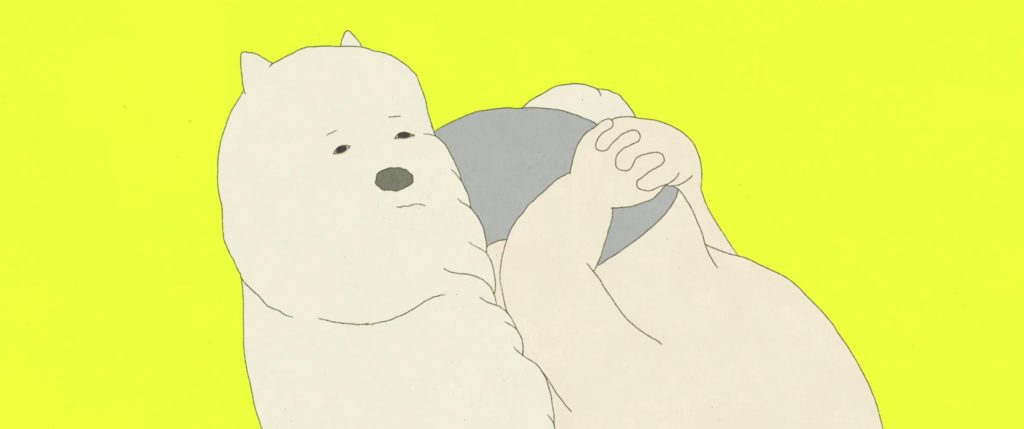 I'm not convinced it really bears repeating the four times it would take to see all four additions. The second time through there was certainly some variety, but not enough that I felt compelled to immediately have a third go through. But that doesn't take away from the really lovely half hour I had with this delightful oddity.
It's a game about doing sit-ups with a big fuzzy dog! You can deliberately leave the kid's face sunk into the warm fur, until he sinks so deeply in that he sees through the dog's eyes. And I really want to get to know that sealion better.
Go on, let yourself experience something completely weird and yet utterly lovely. You've earned it.
New Deer, Atsushi Wada, Playables
£2/€3/$3
All Buried Treasure articles are funded by Patreon backers. If you want to see more reviews of great indie games, please consider backing this project.