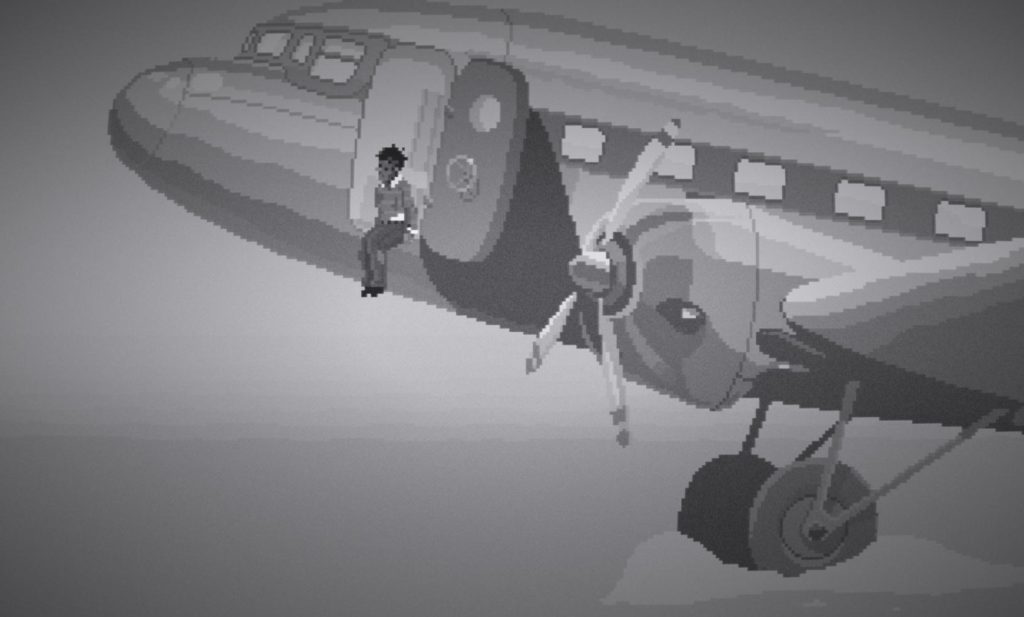 PC, Mac
I am extremely pleased to report that micro-adventure maestro and pixel art master Octavi Navarro continues to re-release his back catalogue of excellent work, remastered and available on Steam. The latest is the second of his Twilight Zone-alike series, Midnight Scenes, The Goodbye Note, and it's a doozy.
I was a little critical of the first episode, The Highway, but no such complaints remain here. This is a black-and-white point-and-click adventure, presented in the style of a classic 1960s TV show, telling an excellent half hour mystery.
Dr. Richard P. Griffin is heading on a journey. His last minute trip means leaving his wife behind, as he clutches his briefcase to his chest and boards the plane. There had been a gas leak at work, he tells his wife, and now he has to head off for an emergency meeting to sort something. It's all very suspicious, out of character even. And why won't he let go of his case when the flight attendant asks?
The plane flies through a thunderstorm, and after one particularly bright flash of lightning, Dr Griffin finds himself left as the only person on board. Cut back to the night before, at the lab, as the chain of events begins to unfold.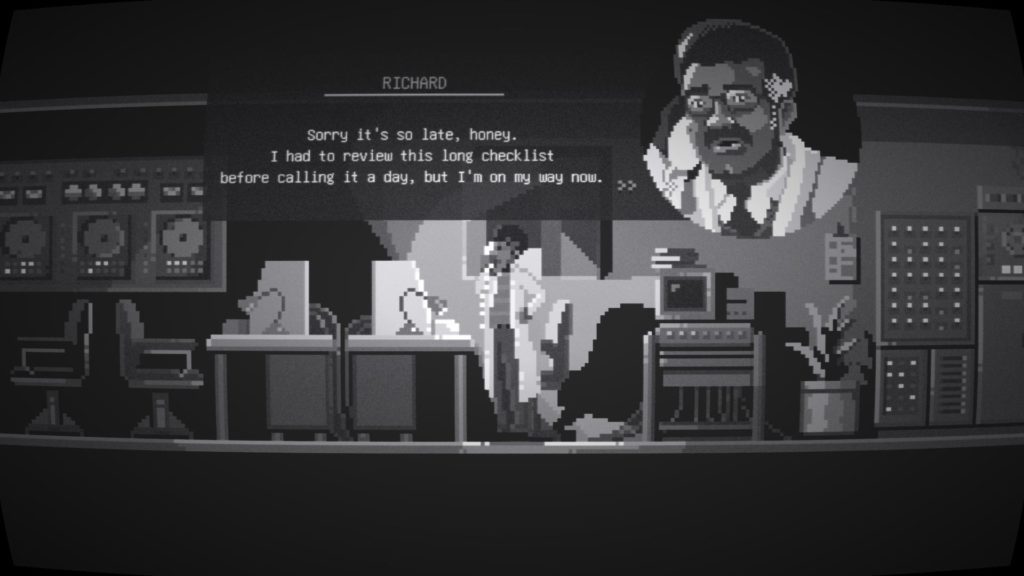 There are so many excellent details here. Both games in the series so far don't just have a black-and-white aesthetic for a gimmick – they really explore the possibilities the palette offers. There's exceptional use of light and dark here. I also love the the way it embraces the nature of the TV series it's based on, with the almost invisible threads holding up the aeroplane as you see it flying through the storm.
As I say, it's half an hour long – just a bite-size vignette, but with a proper Twilight Zone/Outer Limits ending. This Special Edition comes with a PDF art book, the game's excellent spooky soundtrack, and it's been translated into French, Italian, German, Spanish, Russian, Japanese, and Simplified Chinese.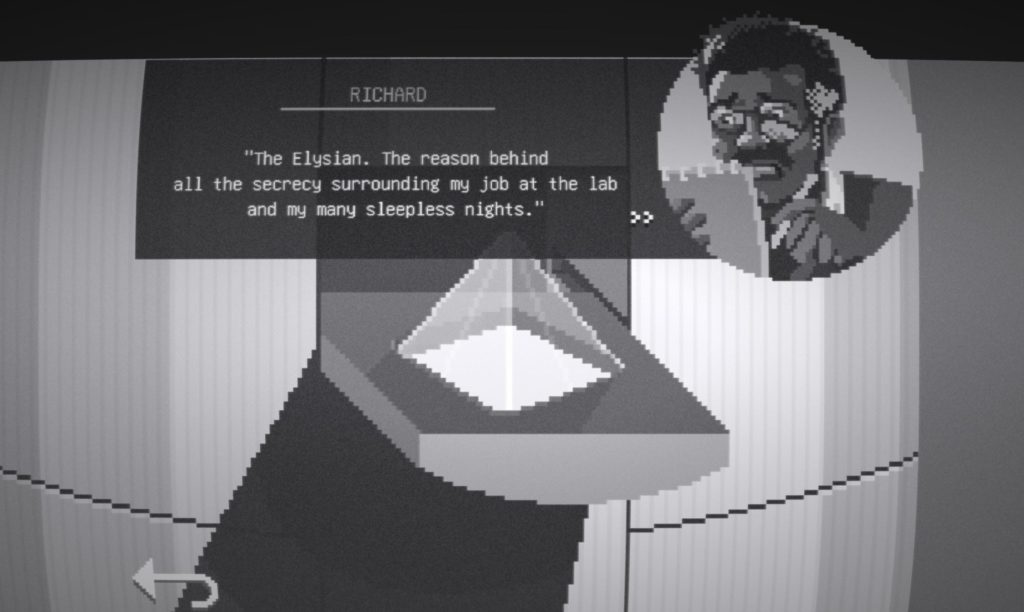 At under £3 this is a great little treat, as is anything you might find in Navarro's catalogue. With this, he's completed his conversion of all four of his short game projects, so fingers crossed for something new some time in the future. Of course, you can also see his art in Thimbleweed Park and Photographs.
Octavi Navarro
£2.89/€3.29/$3.99
All Buried Treasure articles are funded by Patreon backers. If you want to see more reviews of great indie games, please consider backing this project.