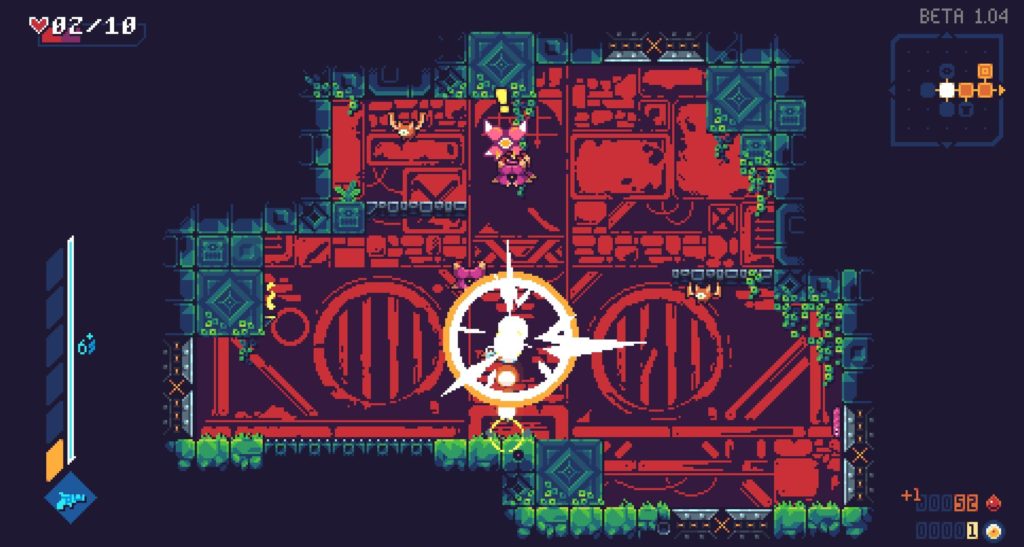 PC
This is not a review. The reason this is not a review is because I am completely incapable of playing ScourgeBringer. And yet I so very desperately wish I were, because it's great.
There is a genre of games that I want to be able to play, but don't appear to possess the skill level to be able to do so. ScourgeBringer entirely fits into that genre: super-twitchy fast combat arcade games. Screen by screen you clear a level's map, taking out waves of enemies using a combination of melee and ranged attacks, all at 50,000mph. Finish the level, defeat the boss, and then start over in the next.
ScourgeBringer is such a joy to control. The movement is zippy, fluid, instinctive. Attacks keep you moving, keep you in the air, meaning chaining them together lets you fly about a level like a mad fairy, firing off your very limited ranged attacks at a bigger enemy at the same time as slash-slash-slashing through the three right next to you, before bouncing off a wall to catch the fireball firing robot before it launches its next attack. And it feels amazing, stringing this together, getting through a screen without taking a single hit.
The more I played, the better I got, too. First time I could barely get through two screens, but then as I learned the moves, the dashes, the bounces, the attacks, it started to come together. Enemies give warnings before they attack, so it becomes about lightning-fast decisions about what to hit, what to dodge, where to dash. I realised I could prioritise finding a level's podium screen, getting the extra bonus it offers, and then making sure I fought the level's final-door protecting eye robot creature thingy when I had a good amount of health. I learned to stun it before attacks, and what seemed monstrously difficult became moderately challenging.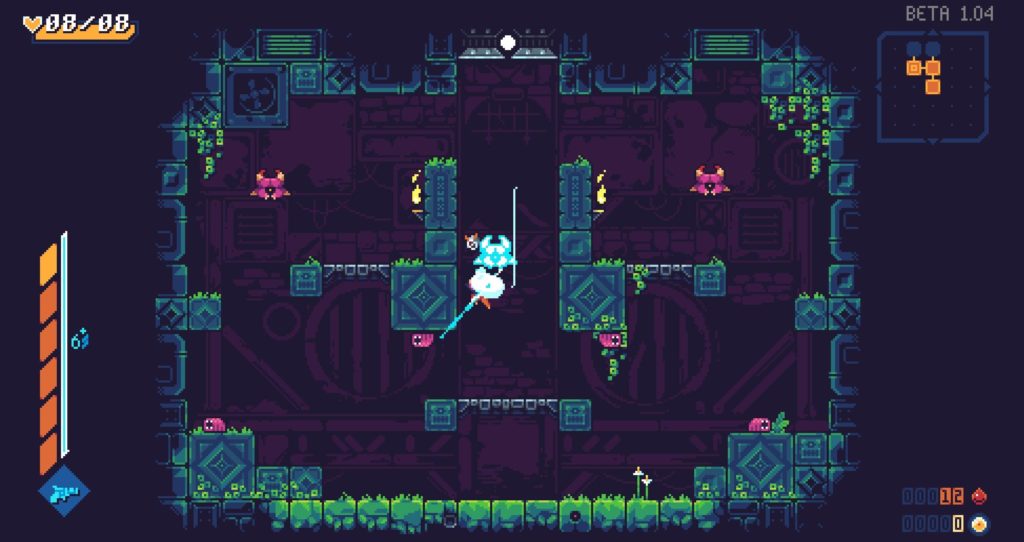 There it is, all the progress, the improving skill, the getting to grips with a very difficult game. And then that first level ends in a boss fight that I can't even get halfway into. Each fail means restarting the entire level, there are no lives, no extra turns (unless you're lucky enough to have found one on the podium or in the shop). So each failure means replaying all those previous difficult elements again, not failing all through that yet again, and then getting even less far with the boss than last time.
I just don't have it in me. Not least because I constantly have the booming voice in my head yelling, "Even if you managed to do this, you're on LEVEL 1! You're barely capable of the very first part of the game! What on Earth is the point of trying to get past this?!"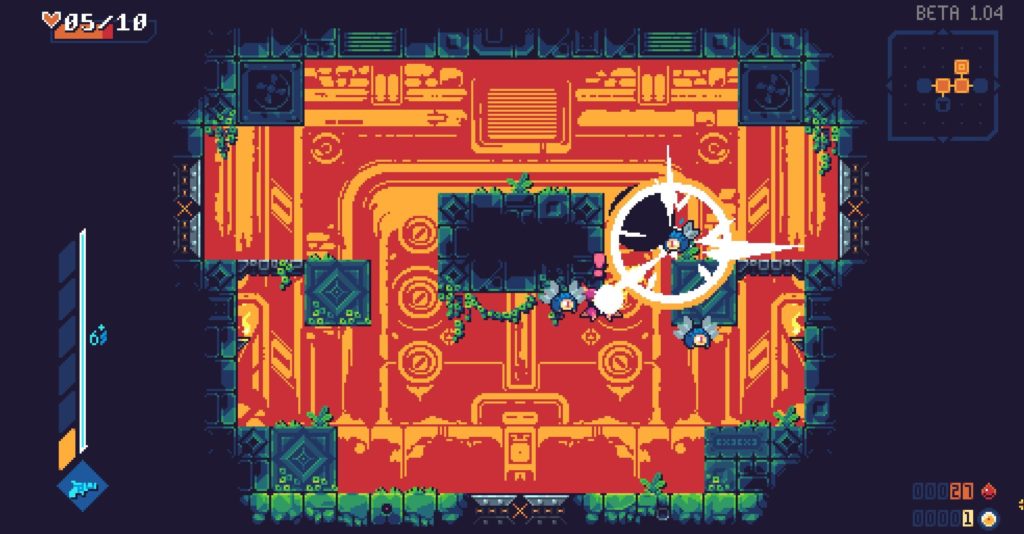 That is always the problem with these games for me. These beautiful, supremely well-crafted roguelite platformers. I have frustrated fun, appreciative but daunted, until I reach that incredibly early wall that just makes it clear it's not for me. But I desperately wish it were. I crave the ability to play games like these, because they're just so damned fun in the bits I can do.
But then of course I have the other thought: why? Why is this so, so hard? What is the point of creating a game this good, this carefully designed, that so few people can ever properly enjoy?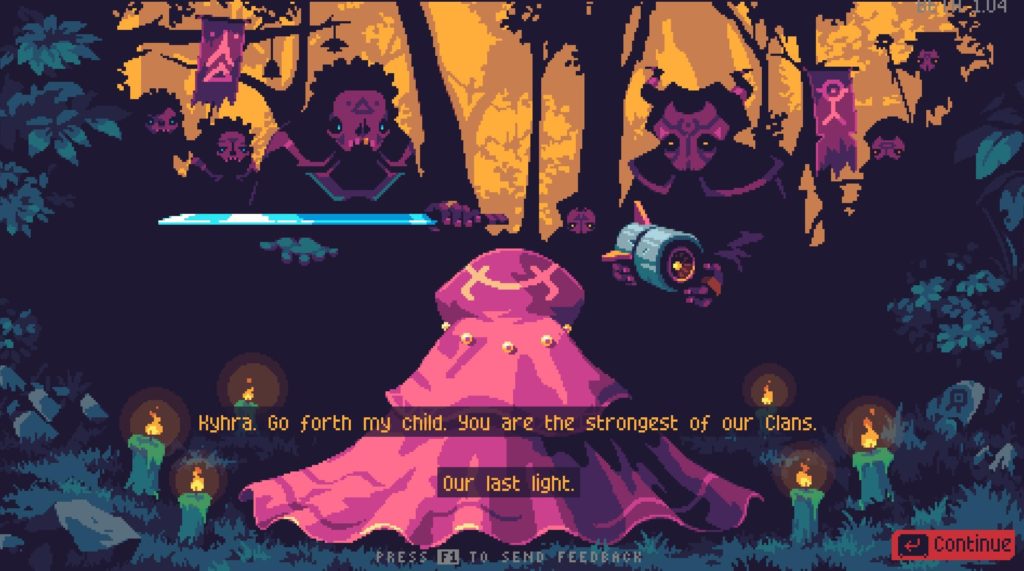 I know the answers. Believe me, I've heard them all when asking similar questions about similar games over a decade plus on RPS. Furious, spiteful, belittling answers, mostly. Stupid-brained utterances of "git gud". Awful unaware outbursts that contain the word "elite". And I've heard the good answers too, ones I can completely get behind, like, "Hey, why shouldn't people who are super good at such games get ones to enjoy too?" And that's really valid. I've just never understood why the same game can't cater for both. Remember difficulty options?
I know that's a dirty term in rogue-land, where everything is about BEATING THE GAME. A term I've always loathed. I prefer ENJOYING THE GAME, whether it's because it's so freaking difficult, or so completely lovely, or so utterly gory, or whatever. And I've never understood why these games can't be released with "Proper Mode", where it's this hard, designed for players who are super good at this sort of thing, but then also "Accessible Mode", where the rest of us can enjoy the game with the challenge set to a level where it's vaguely possible to progress.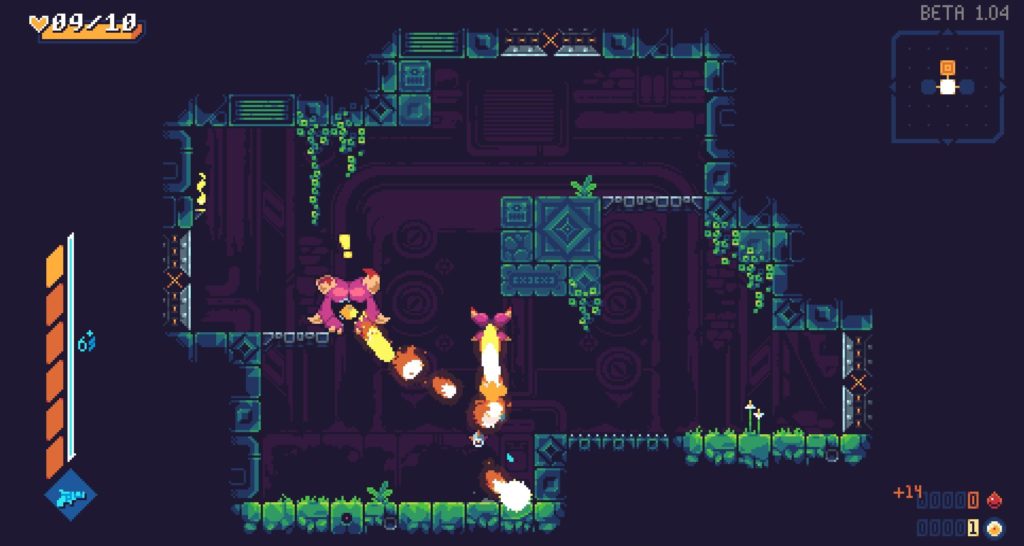 It's worth noting that ScourgeBringer does have some accessibility options, including one that allows players to hold down the attack button rather than repeatedly tap it – essential for players with various physical limitations. The one that perhaps makes the game slightly easier is slowing the overall speed. I thought I'd try this, but in the end it just made me fail slightly more slowly, and I enjoyed the game much more moving much more quickly. Still, it's absolutely fantastic that this is included.
But I have to accept the game, as brilliant as it clearly is, doesn't want me. It's still in Early Access, but I don't imagine for a moment that an easier version is on the cards. And I also think that if I were to dedicate enough time, I'd eventually manage to beat that first boss. And then, from all experience in the past, immediately die on the first screen of the second level and have to start over from scratch. I don't have the time or the wherewithal. I wish I did.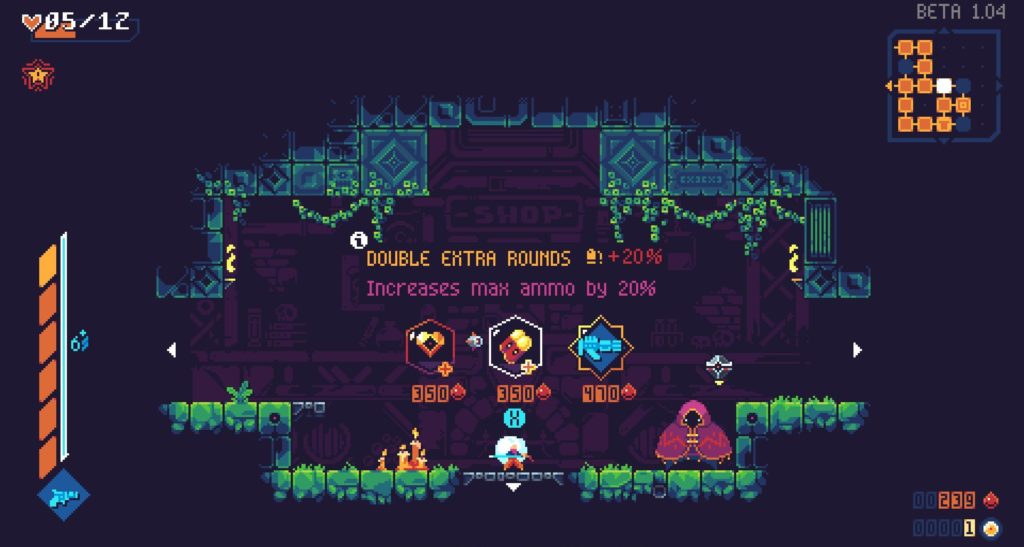 A version of a game like ScourgeBringer, designed to be won, rather than lost, might simply be impossible. The very nature of a roguelite is to repeatedly defeat you, with only the best of the best able to see the latter stages. I just wish there were a way to allow the middlest of the middlest to at least see a bit more of the fantastic game they're really enjoying playing.
Flying Oak Games / Dear Villagers
Steam
£11.39/$15/€15
All Buried Treasure articles are funded by Patreon backers. If you want to see more reviews of great indie games, please consider backing this project.