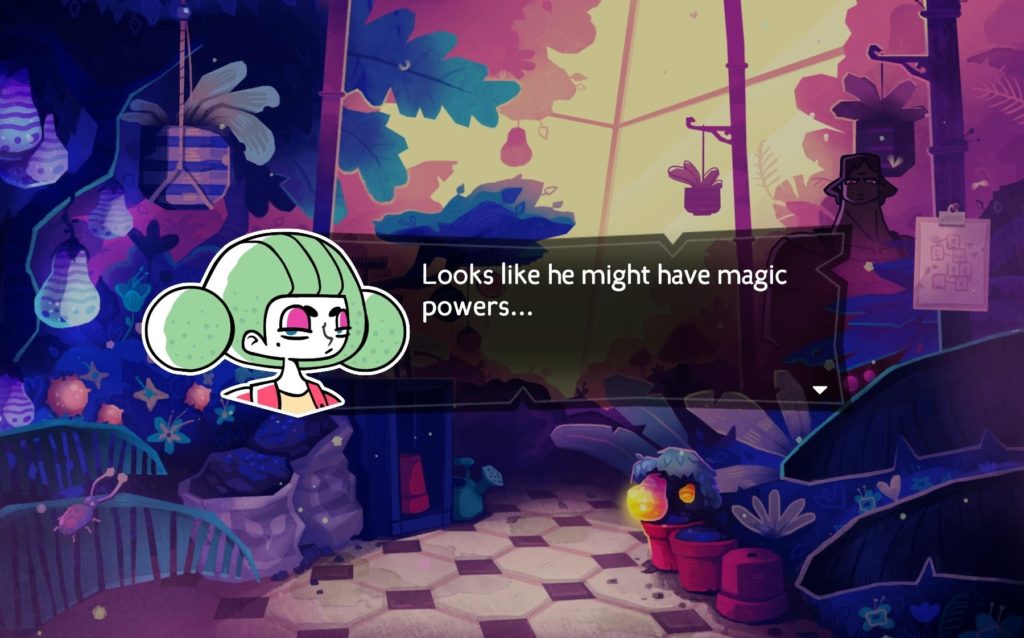 Switch, PC, Apple Arcade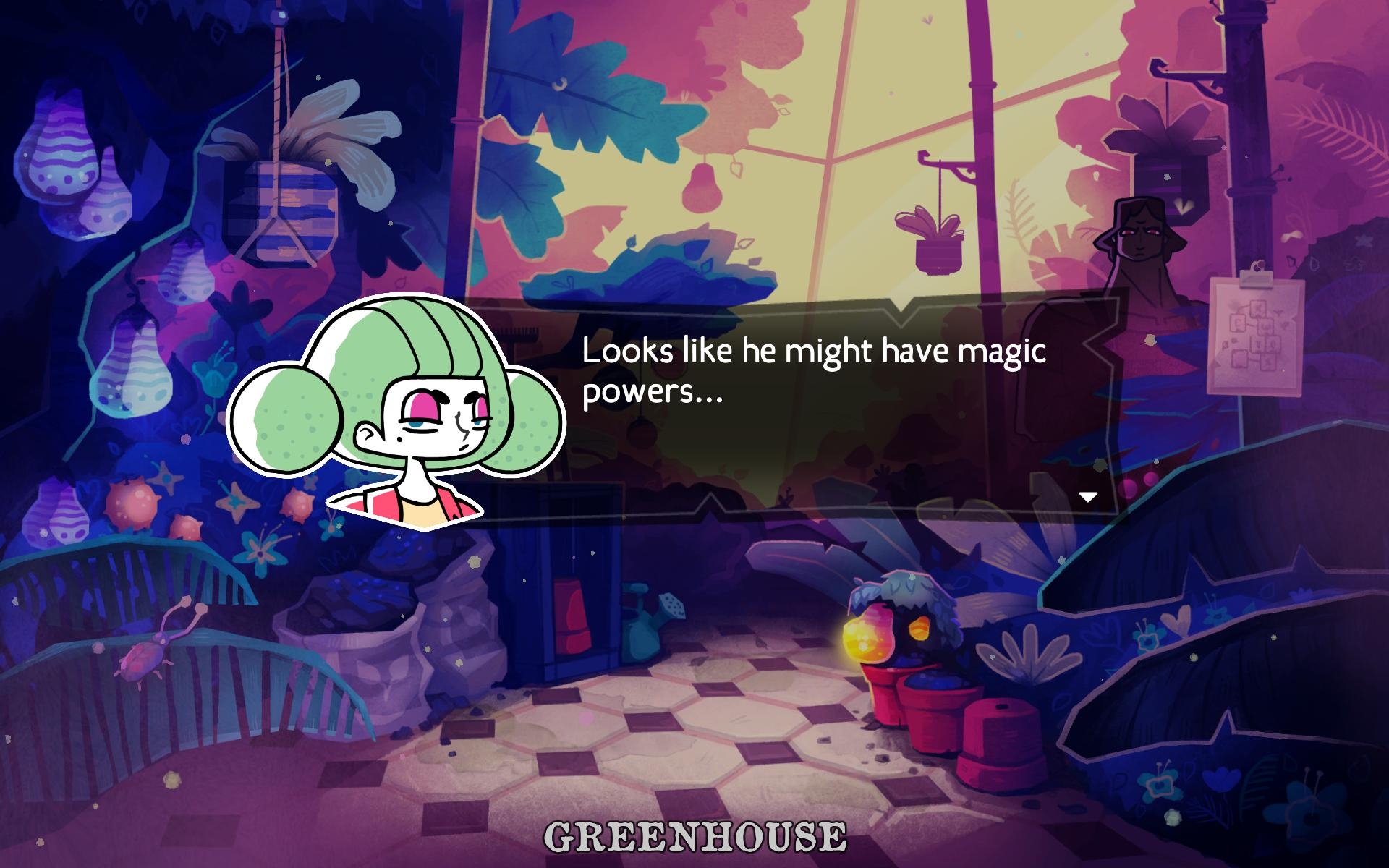 Tangle Tower is, without a doubt, one of my favourite games of 2019. It's a joy, some of the finest writing I can remember, accompanied by fantastic performances, excellent puzzles, and a murder mystery that twists and turns throughout its lengthy run. This is completely magnificent.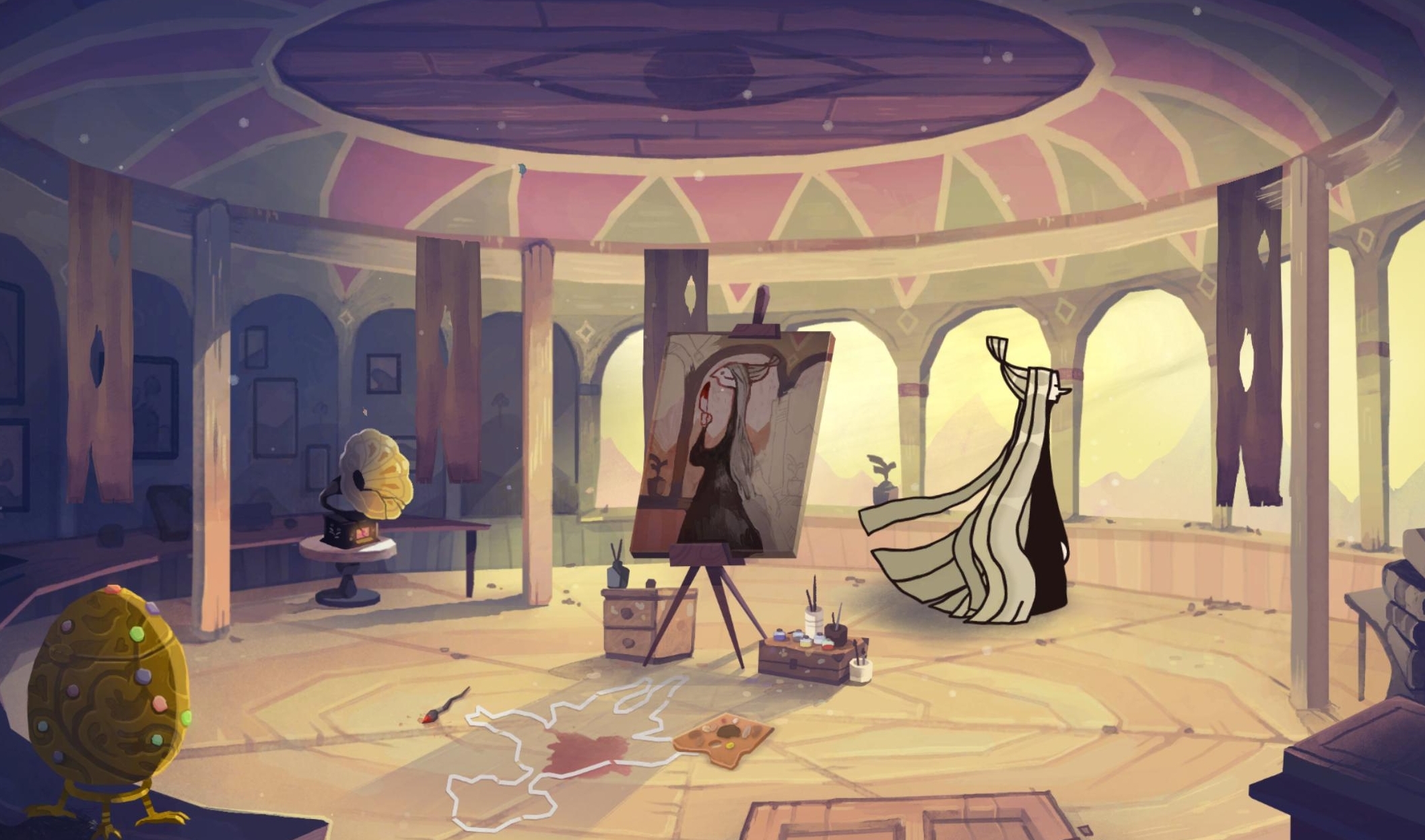 I've played an awful lot of point-and-click adventures over the last 30-something years. So, so many. From some of my all-time favourite games, to some of the worst rubbish I've ever had the misfortune to play. But across them all, there's one particular aspect I always relish: that moment when you've got a new character to talk to, and a whole checklist of things to click through, an entire inventory of items to ask them about.
It's a moment of relaxation, almost. I can sit back a little, click through the topics, and let the conversational story soak over me. New tidbits are offered, new insight on items in my inventory, new clues for other puzzles, and new revelations on which to later question others. And I've never properly identified this before, never given my enjoyment of this specific aspect of the genre due consideration, until playing Tangle Tower. Because Tangle Tower is a game almost entirely made of those moments.
I'm delighted to report it doesn't appear to be possible to have too much of this good thing.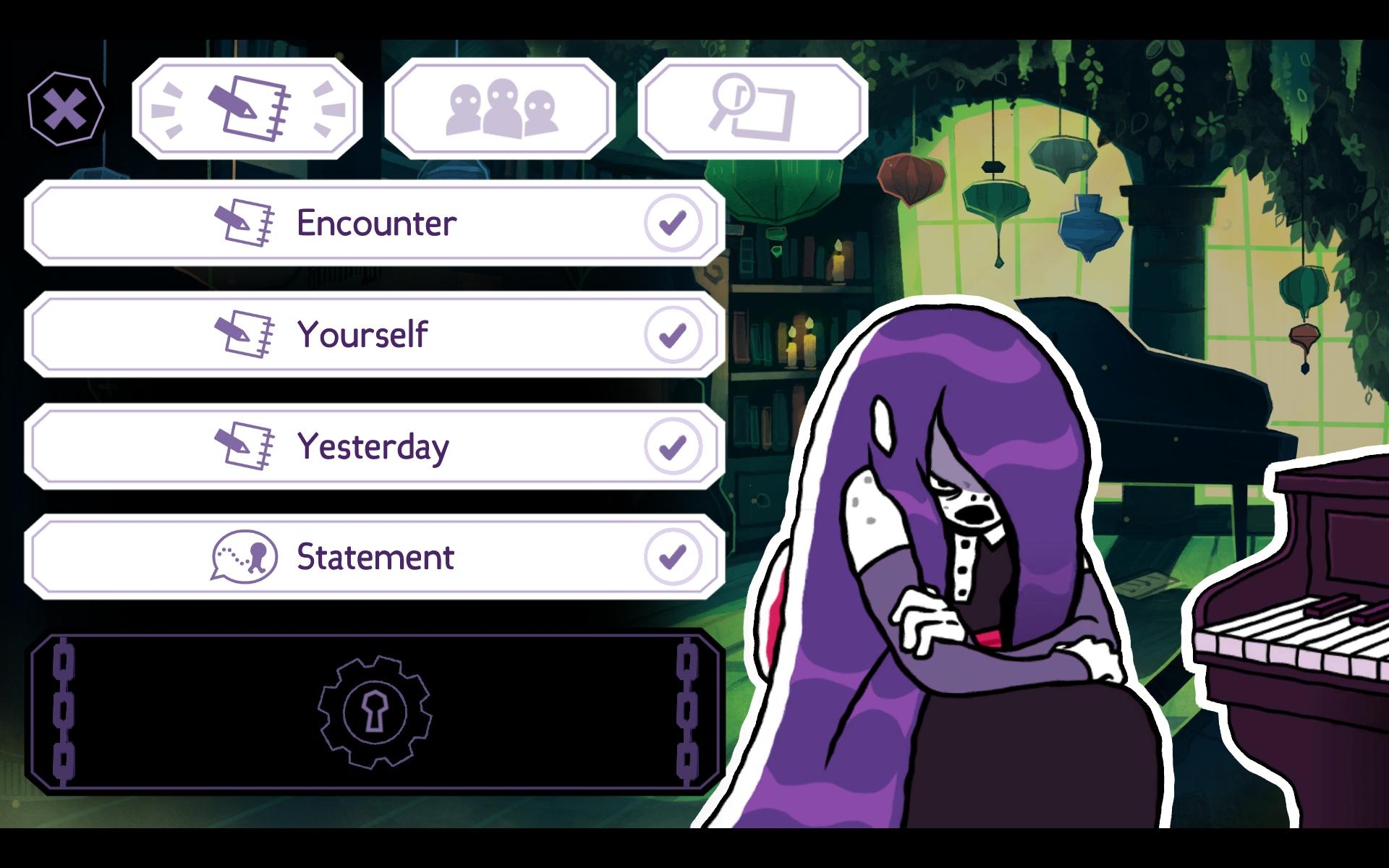 Tangle Tower is a murder mystery, in which two detectives – Grimoire and Sally – visit a peculiar two-towered mansion, to solve the killing of Freya Fellow. Her death is especially mysterious since at first glance, the only realistic suspect for the crime is a knife-wielding… painting.
And if the name seems familiar, that's because developers SFB Games (yeah, the people who made Snipperclips! And yet still this was ignored.) released Detective Grimoire in 2014 – an odd and muddled game that didn't manage to pull similar ingredients together. Forget all that. This time they've nailed it.
The two towers are inhabited by a mixture of the descendants of two families, the Fellows and the Pointers, with all the overlaps and animosity you'd expect. There are eight characters to meet, investigate, and learn about from all the others. And dozens of items to discover and question each about, along with some classic puzzles to solve along the way. And all of it is just so stunningly well written and acted.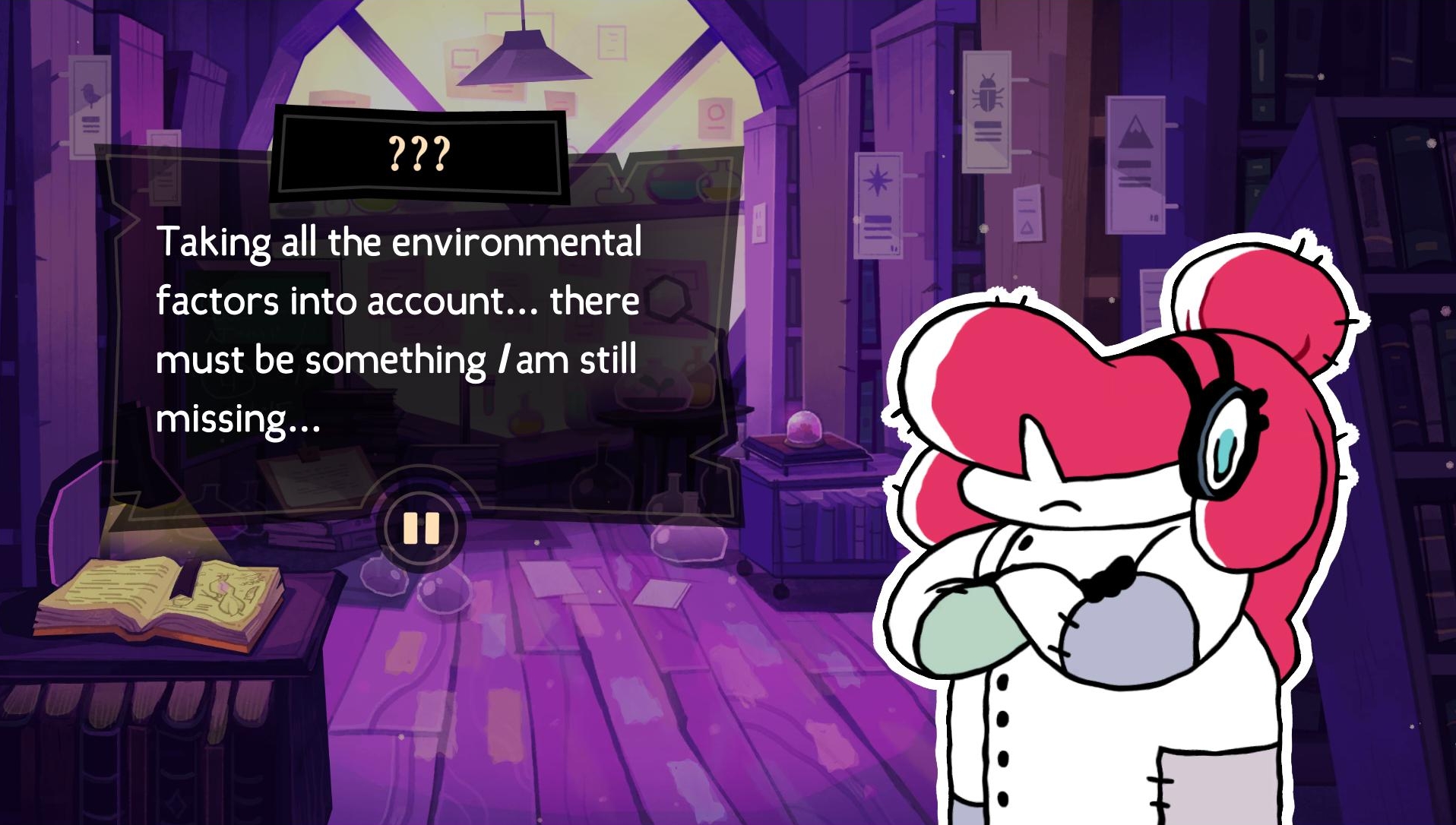 This is primarily about conversations, and thank goodness its conversations are its greatest achievement. The relationship between Grimoire and Sally is at its core, the discussions between the two of them being constantly enjoyable. And perhaps most of all because they're not always at each other's throats, or putting each other down, or dripping in sarcasm, as seems to be the case in just about every other game ever. He's not dumb and over-confident, she's not snarky but always right. They seem to… they seem to like each other! They're friends. And like friends they tease one another, but also have each other's backs. It's damned strange how damned strange that feels to enjoy.
Sally's voice actor, Amber Lee Connors, is the stand-out performance, so meticulously faux-ambivalent, with just the slightest slip of a cool demeanour that gives away her passion. In any other game Edwyn Tiong's Grimoire would be heralded, but Connors's delivery is so subtle and sublime that his fantastic performance ends up feeling a little 'big'. Believe me, I'm being picky here.
The rest of the cast are deliberate stereotypes, albeit interesting ones. So it's a pleasure that they're more camped up, especially Tiana Camacho's femme fatale Penelope Pointer. My favourite was Sarah Anne Williams' Fifi, a really witty and engaging performance as a clearly Aspergic young woman.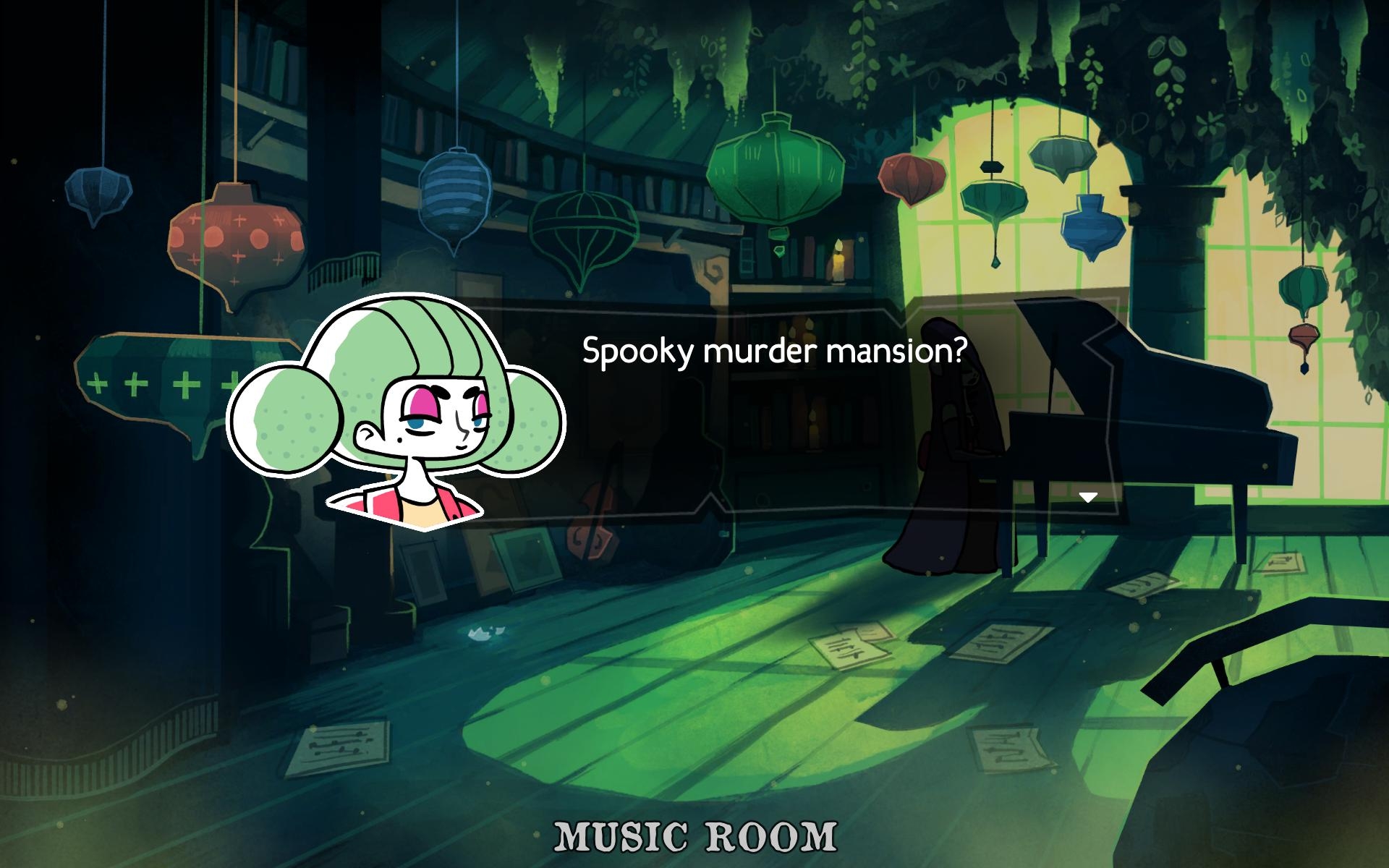 I mentioned at the start my love of those big long lists of things to ask of a new character. Almost every adventure ever manages to tarnish those moments with strings and strings of, "Well, I wouldn't know anything about that"s or "Why are you asking me about that?"s. Generic nothing-responses, always an anti-climax, especially when the storyline has, accidentally or deliberately, implied there might be a connection. Tangle Tower has… I think I found one? It's absolutely extraordinary – characters have unique dialogue written for every single item, and almost always dialogue, interactions with the lead characters, unique conversational discussions of the over 30 items, even if it's just to explain that the item doesn't mean anything to them. Eight characters, 32 items, over 250 uniquely written and recorded exchanges just for inventory items. That's really special.
Then there are all the conversations about the other characters, the interrogations of suspects' possible lies, and dozens more besides. The sheer volume of writing in this is astonishing, and every moment of it is a pleasure to hear.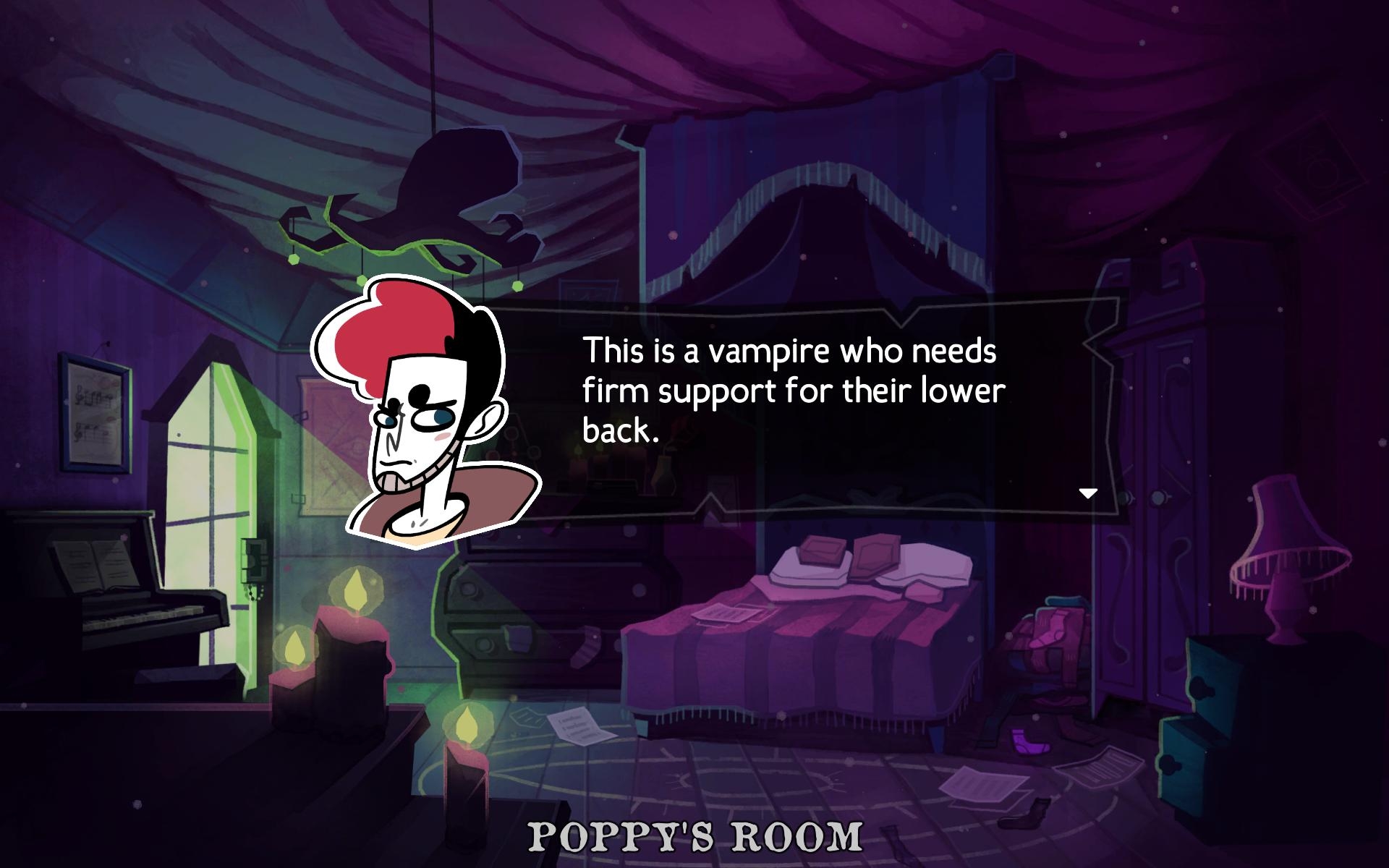 What it's not is a traditional point-and-click, I should say. You don't click inventory items on the scenery, you don't make dialogue choices in conversations: this is all about the playing out of its story, as you deduce and solve your way through its mysteries and contradictions. It's about gathering items to ask questions about, then applying your knowledge in the game's abundant logical challenges.
I loved these too. You are given a topic to ponder, and then a bunch of different objects and characters to slot into a short sentence built of blocks. The linking lines are then chosen from a selection, allowing you to construct thousands of permutations, only one of which is apposite to the situation. It lets you take as many guesses or goes as you wish, and doesn't punish you for getting it wrong. And I worked them all out without much issue, so I can assure the information is always there.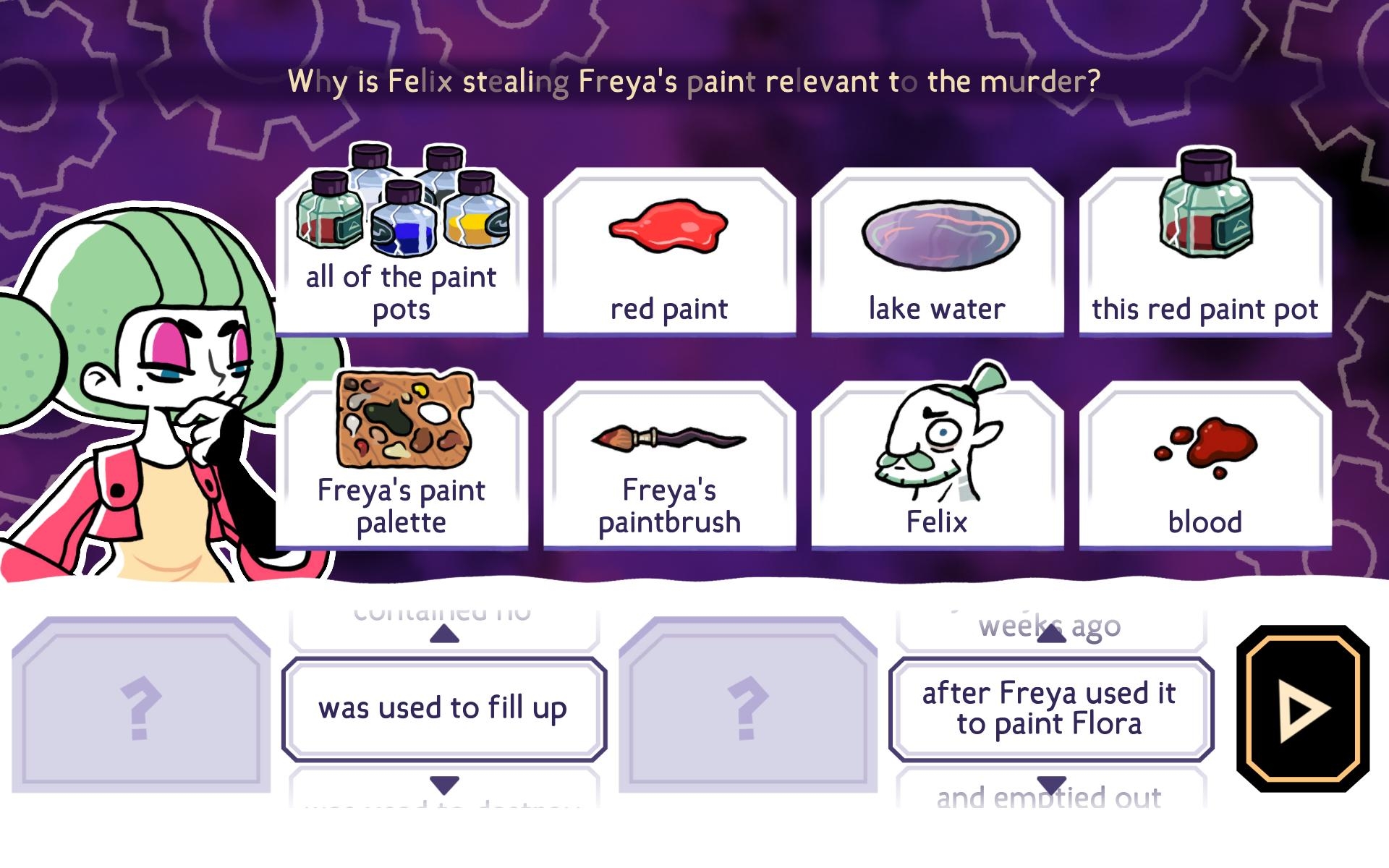 Gosh I just loved this so much. And blow me down, it even has an incredibly satisfying resolution, which is not often the case for convoluted murder mysteries. Too often, across all genres, they end in a bit of a cop-out, or don't add up. This adds up like an elaborate blackboard equation, elements from throughout all pulling together, falling into place, to a really excellent resolution.
This is tremendous. It distills a core element of an old genre into something of its own, with such elaborate and well crafted conversation that I didn't miss the absent elements of the point-n-click. Every now and then I thought I would, thought that it might be frustrating that I couldn't 'use' X on Y when I'd worked out their connection, and then the game would be right there with me and have Sally and Grimoire have me piece it together through its grammatical mechanic.
Oh, and it's so funny too! Touching, melancholy in places, outright sad in others, but also I laughed out loud so very many times, and what a pleasure that is. And I haven't even said how beautiful it is! It's so, so beautiful.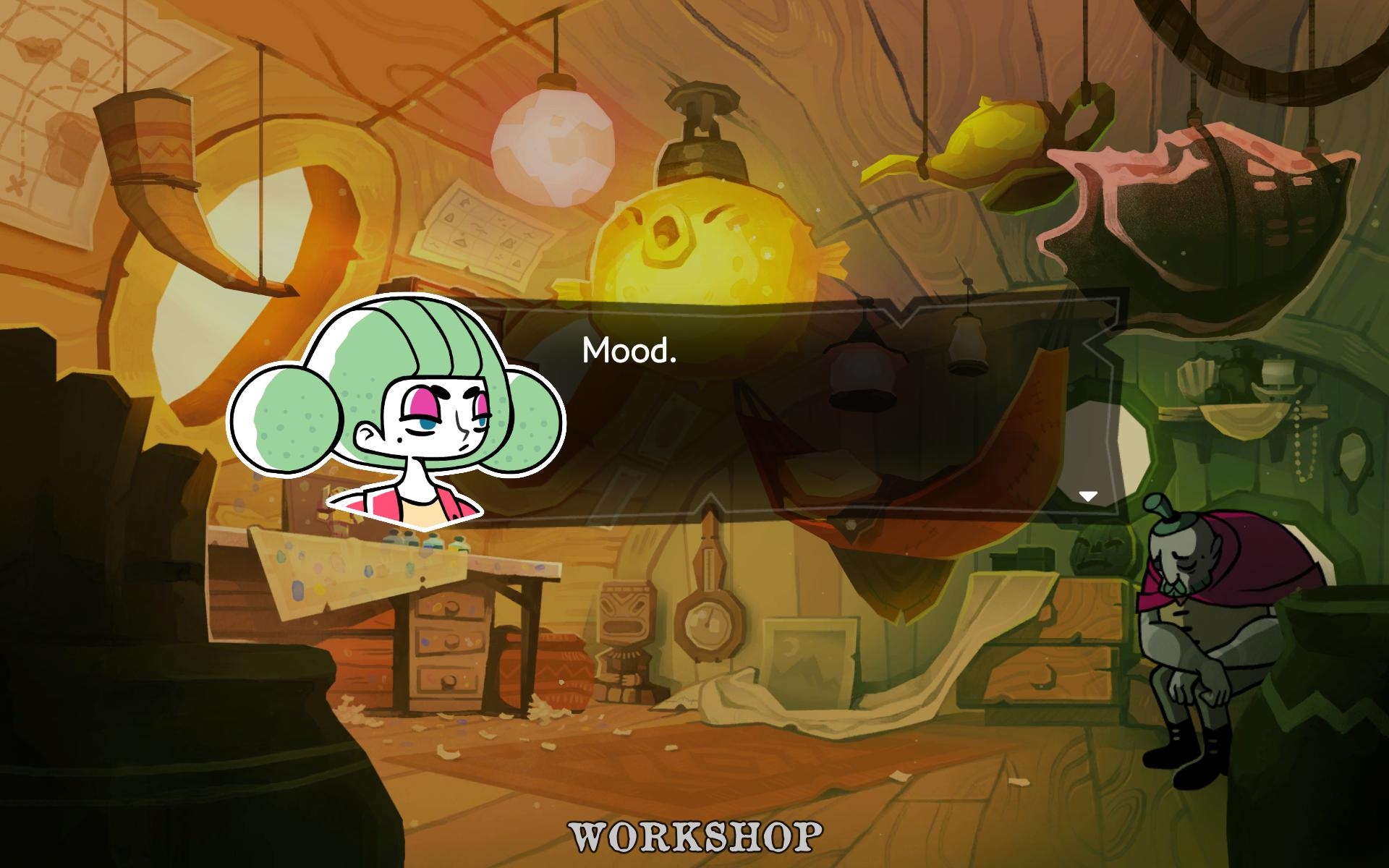 And excellent timing too, because it's currently 20% off in the Steam Winter Sale until the New Year, so you've no excuses. This is wonderful, I adore it, I want everyone in the whole world to play it and enjoy it too.
SFB Games
£12.40/€13.50/$16
All Buried Treasure articles are funded by Patreon backers. If you want to see more reviews of great indie games, please consider backing this project.