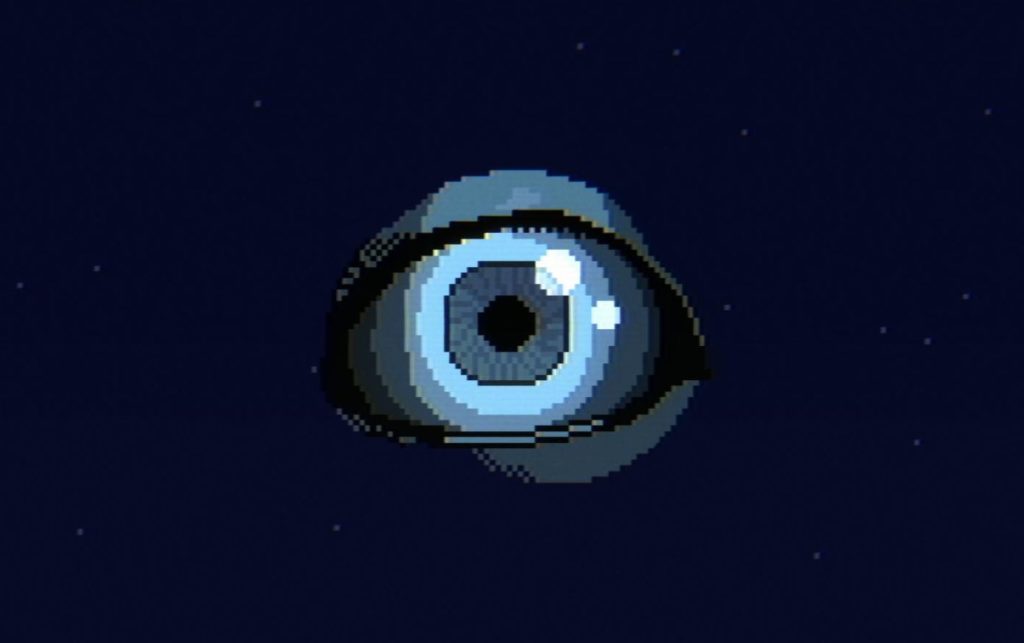 PC
Just in time for Spoopy Week, Buried Treasure regular Octavio Navarro returns with another entry in his Twilight Zone-like series of short adventures, Midnight Scenes. This latest, the third following The Highway and Episode 2, is called The Nanny, and as before is a half-hour point-n-click with a creepy tone. This one's especially creepy, with a big pile of horror tropes, from disappearing babysitters to strange events in the local forest.
As with all of Navarro's work (along with writer Susanna Granell), this is clearly a creation based on a love of the format, and of pixel art. And like the others in this series, it's a direct tribute to The Twilight Zone, and the open-ended, unresolved nature of those speculative tales. The Nanny is the first in this series to be in colour, aaaaaand I'm not sure it was the best choice.
I enjoyed playing this, let's get that established straight away. I can recommend buying any of Navarro's games (most especially The Supper), and have reviewed a bunch of them here. So when I criticise this latest entry, it's within the framework that Navarro is one of my favourite developers working in the genre, and my belief that he's somewhat missed his own high mark this outing.
What works very well here is the writing. Playing a child in the 1980s, the dialogue is realistic, a younger brother frustrated by an ambivalent older sister, and worried by the absence of his parents for a few days. They have a familiar babysitter, and in almost no words it quickly and elegantly establishes that pre-sexual, obviously unreciprocated, tension from the boy toward this attractive teenager. He wants to impress her, but clearly has no idea why.
His sister, meanwhile, is embracing her teenage years with contempt for all adults around her, and disgust for her younger brother's immaturity. It's within this familiar framework that stuff starts to get weird, beginning with odd happenings in the woods, and then the disappearance of the babysitter during the night. The kids decide to investigate.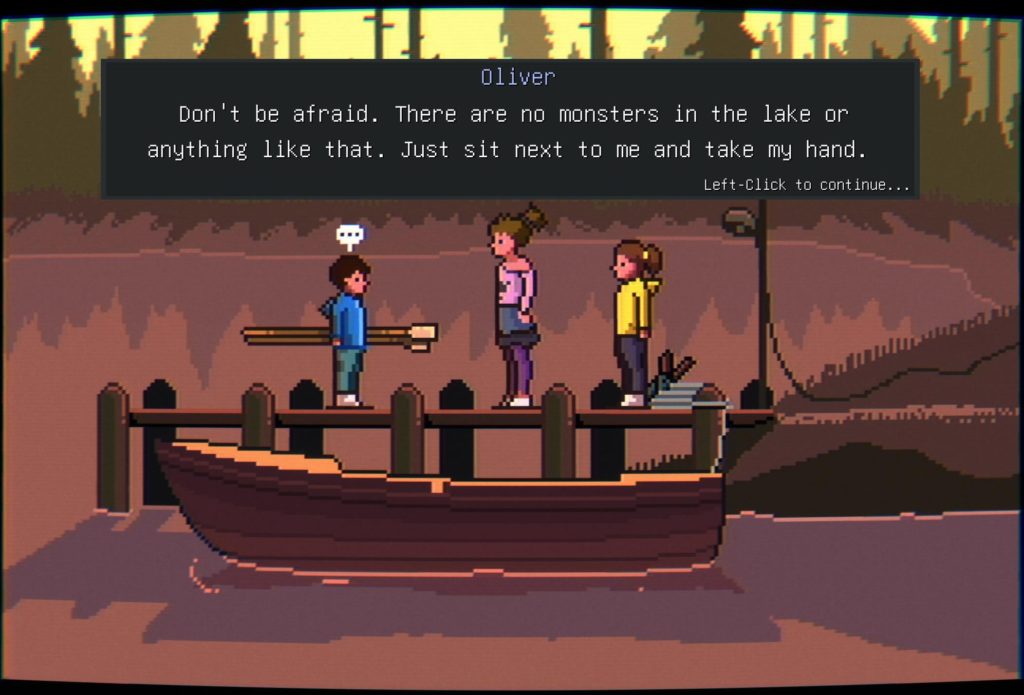 Which is an excellent set-up, and it has an excellent ending. But what misses the mark here is in two parts. Firstly, while there are some incredible pieces of art within this, it feels the most generally lacklustre given Navarro's world-leading skill with pixel art. The house and woods are bland, where they could potentially have been incredible. And the shift from black-and-white to colour loses an awful lot of the atmosphere that was contained within the previous two entries. Certainly, this being set in the 80s and not 50s, it makes sense. But at the same time, I think this would have been a much spookier game in monochrome.
The other issue is that it doesn't do anything surprising along the way. The previous two entries had more unpredictable stories, while The Nanny followed all the rules of the horror movies, meaning everything ticked along as expected. Given this, I'd have loved for more to do within each scene, more objects to look at, and a good deal more puzzles to solve.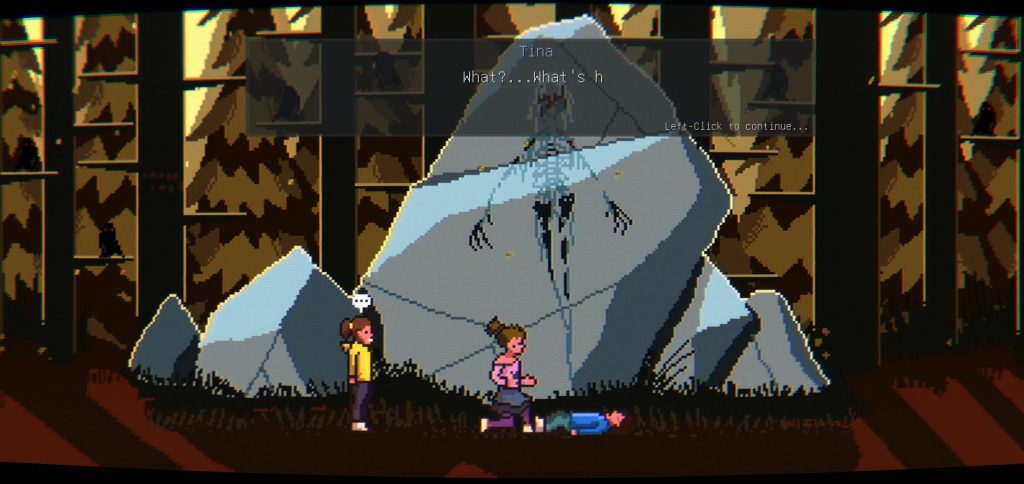 This remains a lovely vignette game, and for just a couple of quid, you're getting a good deal. I wish I could have had a bit more detail, a little bit more time to care about Oliver and Tina before their predicaments began. But it also contains some great scenes, especially the Ouija board moment, and as I say, has an excellent ending. I love Navarro's work, and I can't wait to see something bigger from the two-person team.
All Buried Treasure articles are funded by Patreon backers. If you want to see more reviews of great indie games, please consider backing this project.