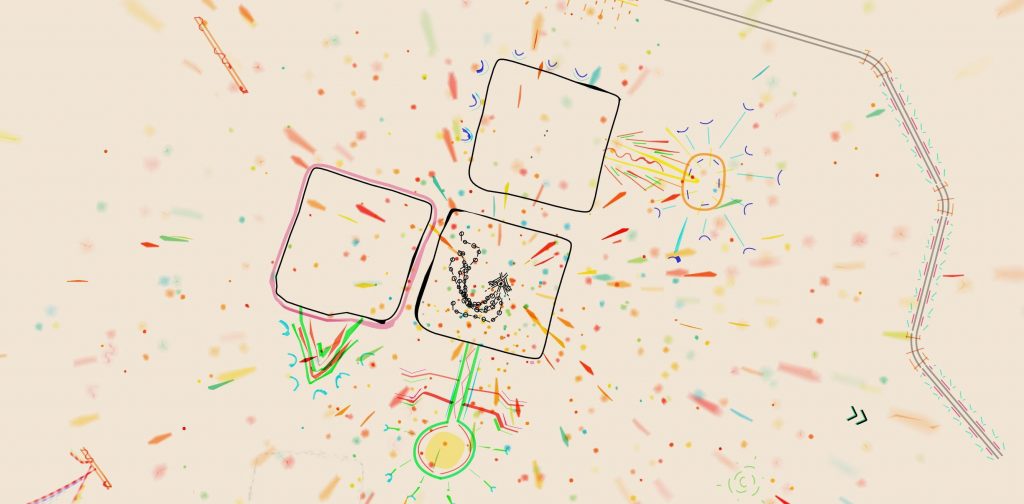 PC, Mac
I have been an admirer of Swedish developer Nifflas (Nicklas Nigren) for so long. I feel like the Knytt games were like my soundtrack for the launch of Rock Paper Shotgun, and over the years he's popped up with other beautiful, endearing games like NightSky, Uurnog, and Saira. While he's certainly one of the least commercially-focused developers to have found such success (he gives so much away for free, and often abandons projects if he's just not feeling it), I'm pleased to see that the absolutely exquisite Ynglet is being published by Triple Topping, creators of one of last year's best games, Welcome To Elk.
Ynglet, like most of Nifflas' games, is a perspective on a platform game. But this time perhaps as detached from the foundations as they've ever been, a game that is much more about swimming than it is jumping, split into discrete levels that are almost puzzle-like in their design. You play as what I assume to be some sort of microscopic organism, capable of leaping and gliding, trying to move between floating shapes that feel more like cells than anything else.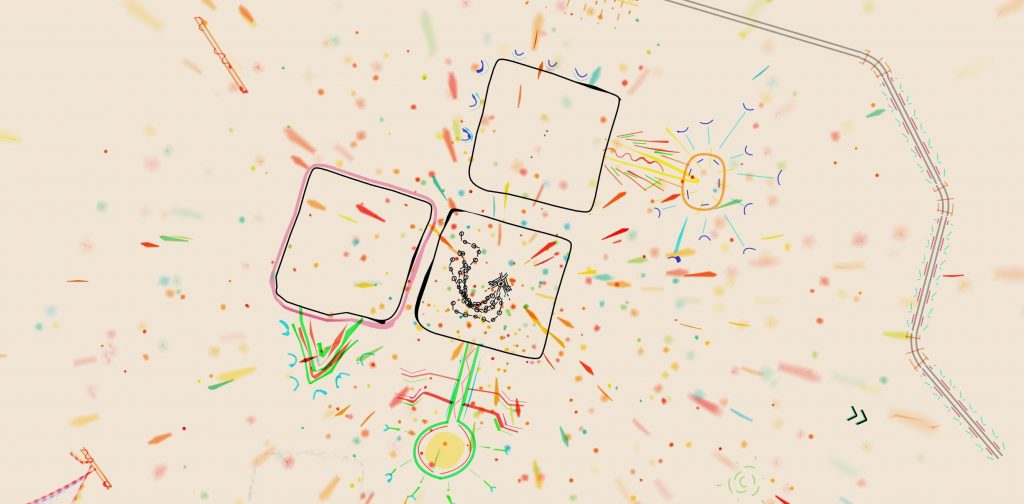 The goal is to learn how to move your character, and then use this movement to negotiate sprawling 2D levels in order to reach pick-ups, and find the final goal. In that sense it's very traditional. What's so different here is the gentleness that permeates all aspects, as you boost and drift, float and glide, even when having to perform reasonable deft moves to deflect off a red line in order to bounce on a blue platform, to leap over an obstacle and safely enter the distant cell-like blob.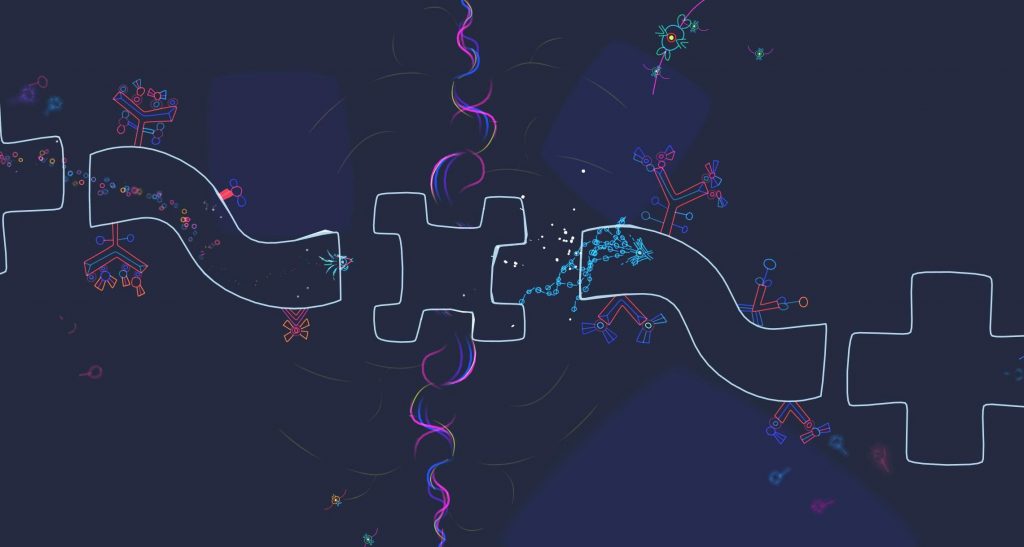 This is displayed in a serene microbiological world of colourful bursts and swirling shapes, accompanied by a reactive electronica soundtrack that moves from somnambulistic, meditative movements to bombastic beats. I detest the use of the word "immersive" when it comes to video games, used as it is to mean either "realistic" or "distracting". But Ynglet merits the term: to play it is to sink beneath its surface, to feel surrounded and encompassed by it.
It's tricky enough to keep your focus, but forgiving enough to always feel approachable. That's one heck of a balance to find, but I'd say has always been Nifflas' core skill, across all his delightful projects. In some ways Ynglet feels like a triumphant realisation of all he's learned over the last 15 years, incorporating gorgeous art by Sara Sandberg, and what Nigren describes as "needlessly complicated music software."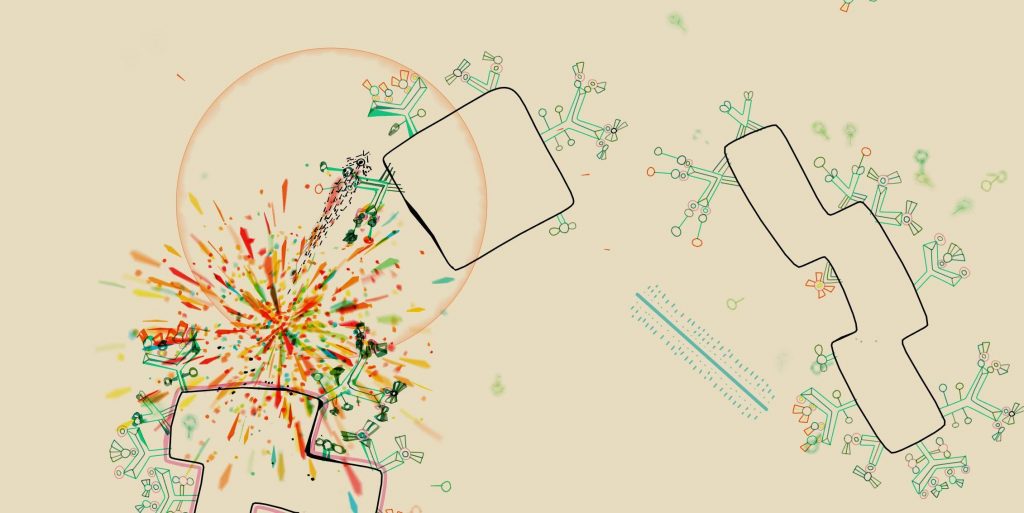 This is a complete pleasure, and a calming, soothing experience to play. Once the main campaign is over (a few hours), there are some bonus tougher levels to try, and knowing Nifflas it can only be a matter of time before there are tools for people to make their own levels. It's also something I'd really love to see appear on Switch. It's criminally cheap, so absolutely grab this right away.
Nifflas' Games / Triple Topping
£6/$5/€7
All Buried Treasure articles are funded by Patreon backers. If you want to see more reviews of great indie games, please consider backing this project.