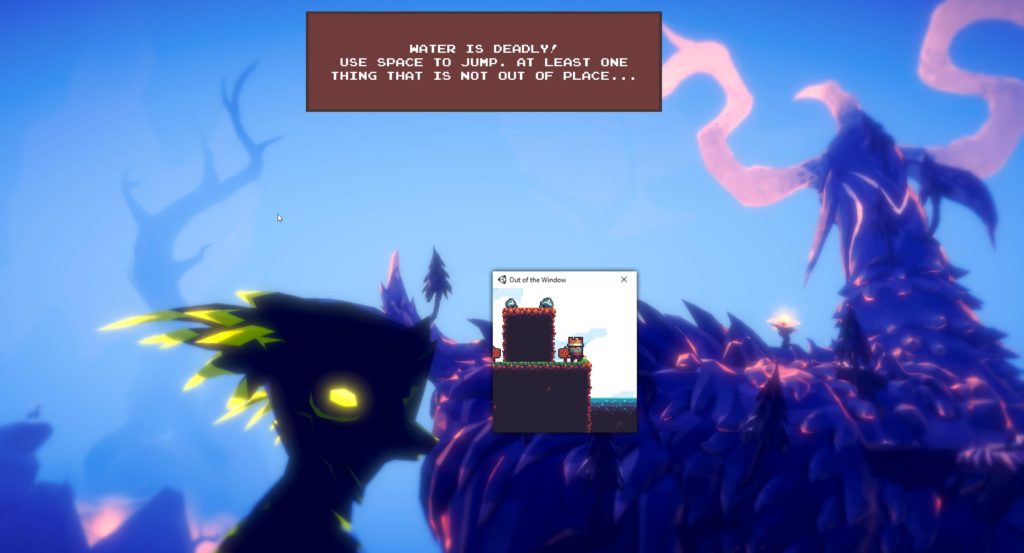 PC
This short game jam entry is something absolutely incredible. I'm featuring it here because I absolutely think you should play it – it's free after all – but also because I would just love it if a publisher noticed it and offered to fund a full development.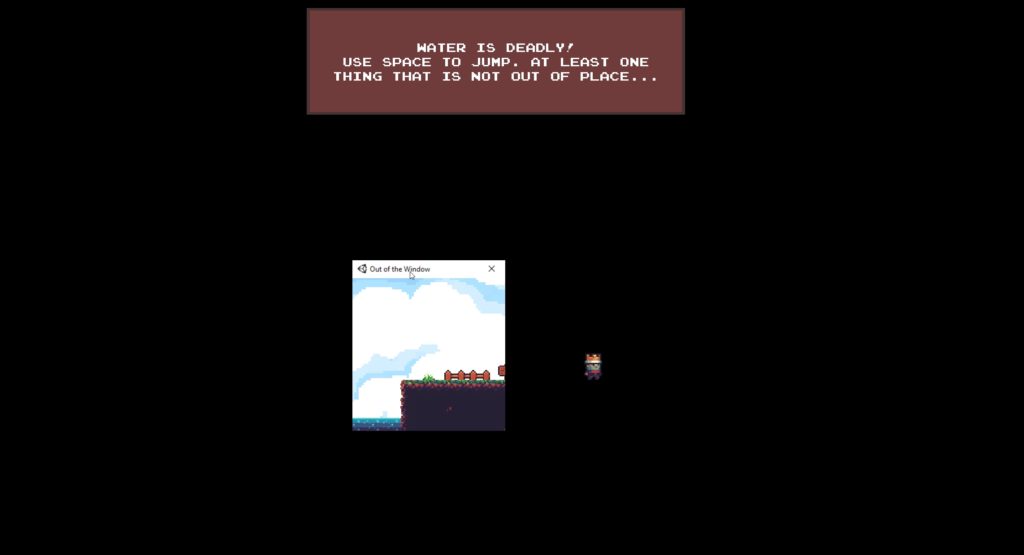 A bunch of games have done some neat tricks letting themselves exist outside of their own window – quite literally breaking the frame. Most recently I spotted The Corridor do it, and my all-time favourite example is the exquisite OneShot. Out Of The Window takes this to the extreme, the entire game seemingly to magically exist on your desktop.
It goes further than that. Not only does it exist outside of a confining window, but the small window that does exist can be dragged around your desktop to reveal more game hidden within. It's like a magical moving portal, revealing a platform game, but the protagonist and various world features persist on your screen throughout. (And yes, I started playing it with my Fe desktop background, but decided to switch to black for clarity.)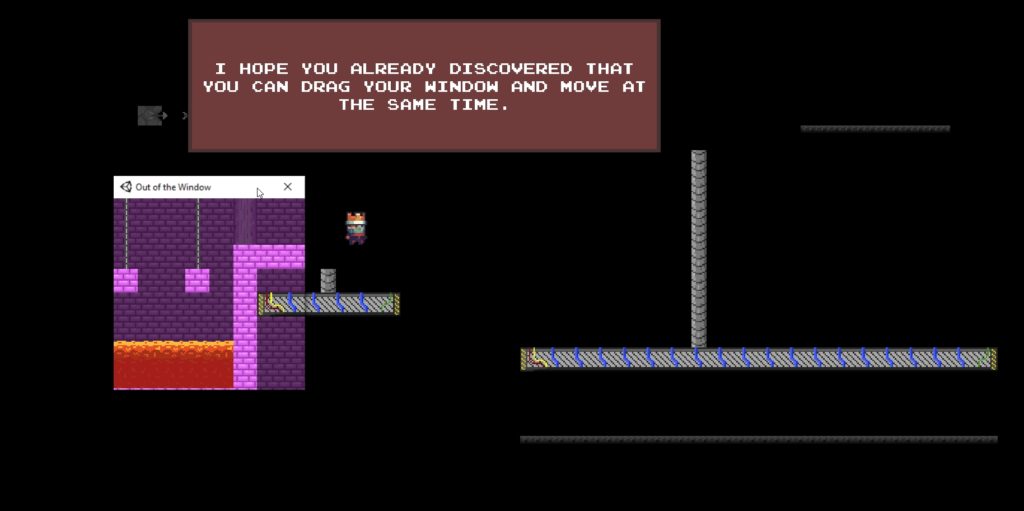 In the two levels, it shows off so many brilliant ideas. It first introduces the concept, teaching you how to move around in a game that's almost not there, and then immediately has puzzles based on the internal logic that animated sections of levels are inert when not within the window. So if you need to pass a rapid conveyor belt that's spinning the wrong direction, move the window away, remember where it was, and have the little guy run across your desktop just far enough.
It's very short, because as it says in its own self-referential way, it was created for a jam and just figuring this out took up most of the time. So imagine what it could be with some backing! Gosh I'd love to see that happen.
You can play it by downloading the zip from its Itch page (it doesn't work within Itch's PC app), and it's only compatible with Windows for obvious reasons. This is apparently the work of an 18 year old, enigmatically named Xenix Dev, which is clearly madness – someone snap him up immediately.
All Buried Treasure articles are funded by Patreon backers. If you want to see more reviews of great indie games, please consider backing this project.