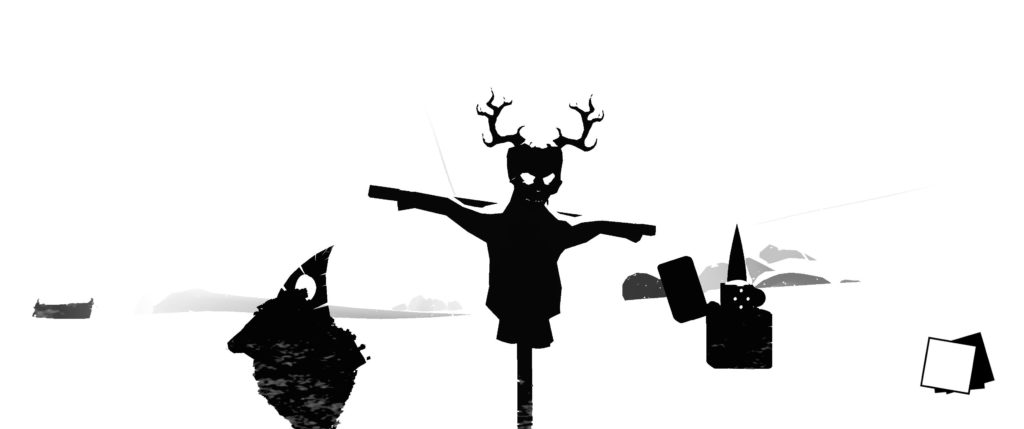 PC, Mac, free
In June a pair of developers – Chard and Anthony de Fault, together Far Few Giants – set out to release a free short narrative game every month. So many developers set out to do this. None has ever managed it. But I love watching them try. Far Few Giants released the interesting The Night Fisherman in June, then in July came a semi-sequel of sorts, The Outcast Lovers. Then in August… OK, then in September we got The Imagined Leviathan, which is what we're here for today.
Both the first two games dealt with issues about immigration, set in a barely-in-the-future version of Britain where immigration rules are, well, only slightly more abhorrent than they are today. (You'll see both games have recently been review bombed on Steam by some tiny-brained little boys who absolutely cannot tolerate the existence of games with political views that differ from their own.) At around ten minutes long each, and with very little interaction, they're certainly interesting, but not outstanding. The Imagined Leviathan is a real step forward, packing a lot more into its 20 minutes, with a good deal more to do.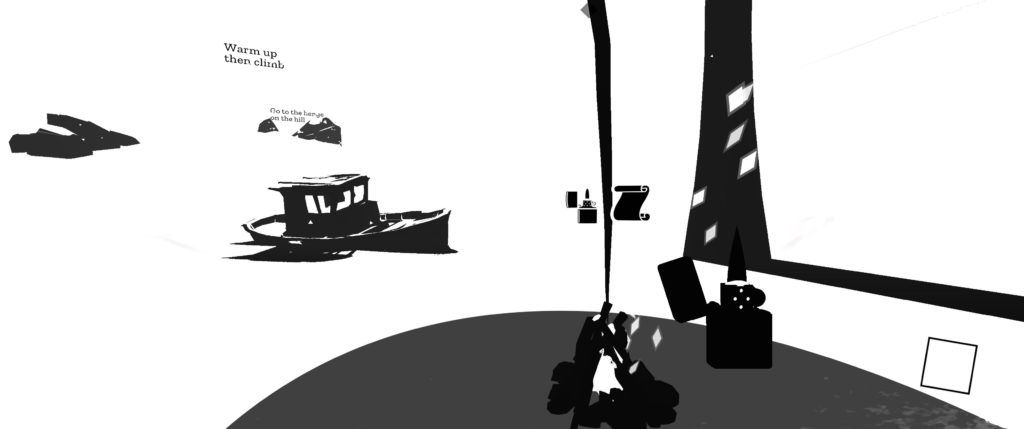 Completely switching subjects, but still pleasingly likely to irritate the irritating, this is set in a post climate change Britain, where the country is ravaged by arctic weather conditions, with the temperature regularly at -50C. It's a survival horror, they say, although I'd argue that "survival" isn't perhaps a term that well applies to games that last less time than an episode of Scrubs, and "horror" isn't enormously present, beyond – you know – the all-encompassing terror of ruining the planet's climate.
It does, however, distill the experience of games like The Long Dark into a 20 minute block. This is first-person, seeing you wade through the snow, trying to reach a metal henge, the Steel Henge, on which your ancestors have inscribed stories to be passed down through the generations. But it's bloody freezing, so you're going to need to keep warm on your way. That involves the game's minimalist crafting mechanic: gathering sticks, kindling and a lighter, and building a fire to crouch beside. Oh, and you'll need to sacrifice a story to the flames each time you do.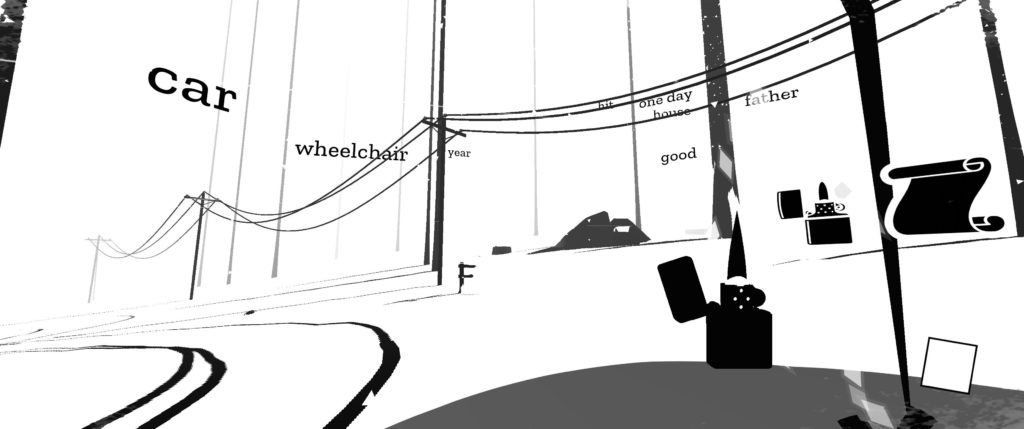 Stories are gathered by picking up words from the ground, and then when heard by the fire will project words from themselves into the scenery around you. You'll want to have a story with you by the time you reach the henge, so you'll want to worry about their scarcity as much as that of sticks.
The black and white aesthetic works well, especially given the post-apocalyptic vibe, and there are some lovely crunchy sound effects. The best bits of art are spoilers I don't want to ruin, but know that some clever effort went in.
It's impressive that despite its incredibly short run, it does manage to induce some of that sense of worry. I suppose much of that is inherited from experience with the games it apes, but it matters not. You can absolutely freeze to death, and lose your bearings and you could be wandering way off in the wrong direction.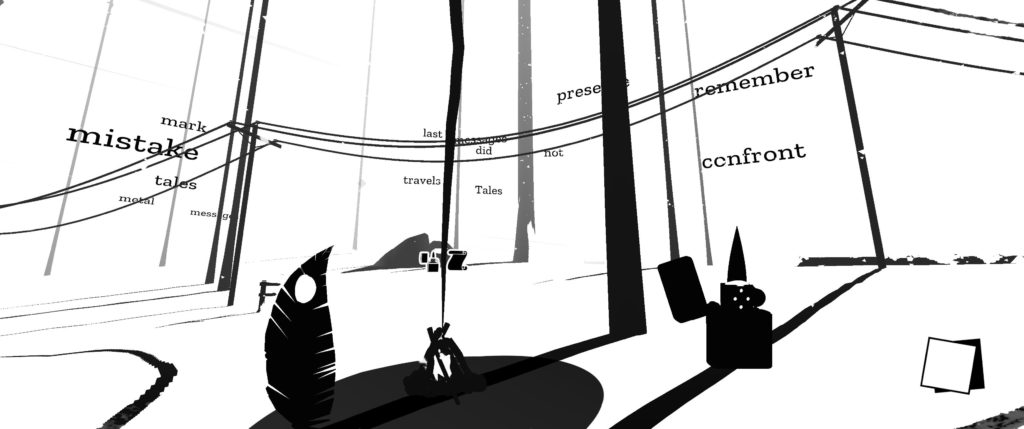 But what I think stands out most about this is the way story is used as a commodity, while also being ingredients in the telling of its own story. Someone at Into The Spine should write something clever about that, because I'm tired.
Being so very short is always going to make it tough to be a stand-out game, and there's no doubt that The Imagined Leviathan feels a little perfunctory as a result. But it's very interesting while it lasts, and heck, it's free.
Far Few Giants are working on a full-length game too (although how I'm not sure – there's only two of them), Ring Of Fire, and hopefully we'll continue to see the trajectory of these free projects continue to climb in the build up to that release.
Chard, de Fault, Richard Campbell / Far Few Giants
Free
All Buried Treasure articles are funded by Patreon backers. If you want to see more reviews of great indie games, please consider backing this project.