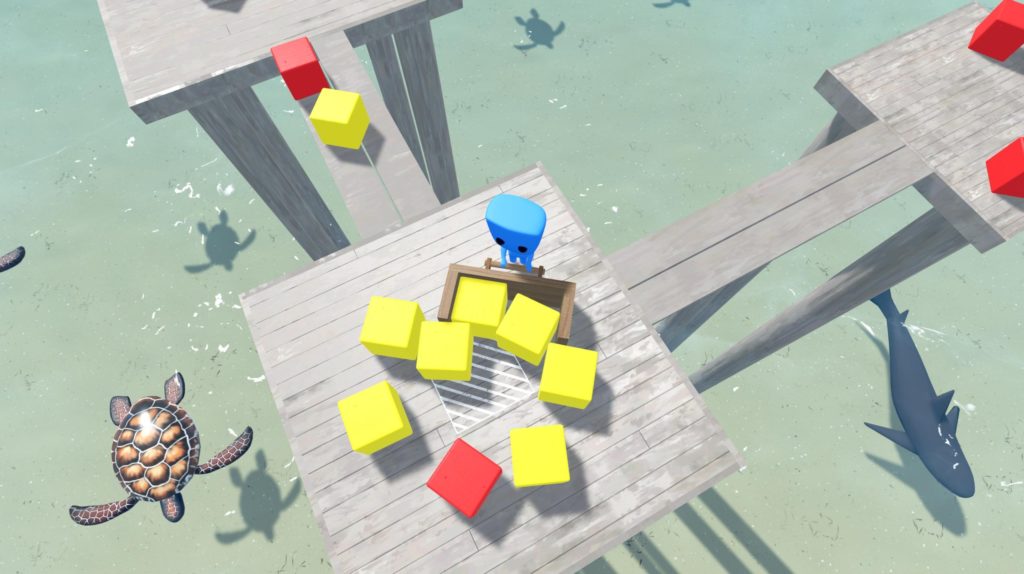 PC
How often do you find yourself wishing you could be clumsily rearranging blocks on a precarious surface while being silently judged by crowds of onlooking penguins? Well do I have the game for you.
Dorky Fork is a perfectly named physics game in which you control a cute little Fall-Guys-like creature holding a crude wooden 'fork', who must attempt to move cubes into specific positions atop a high table. That's it. But also, that's enough.
Honestly, there's not a lot more to describe. There are marked regions on the surface that need to be entirely covered by blocks, and there's gravity. As you try to manoeuvre your unwieldy implement about the narrow play area, you strive to avoid knocking any precious bricks over the edge, and more importantly, not accidentally falling off yourself. Oh my, his little feet dangling before he falls…
This is of course an entry in that genre of games that I think we all now call, "Trying To Complete A Task With Slightly Inappropriate Tools", and while it's a super-simple one, I really like it!
I especially like it because of the depth of extra, yet completely needless, effort that's gone into it. The music is sublime, incredibly chilled, like William Orbit drinking a slushie in a hammock. The third level is set on a boardwalk above a gently sloshing sea, while sharks and turtles swim below you.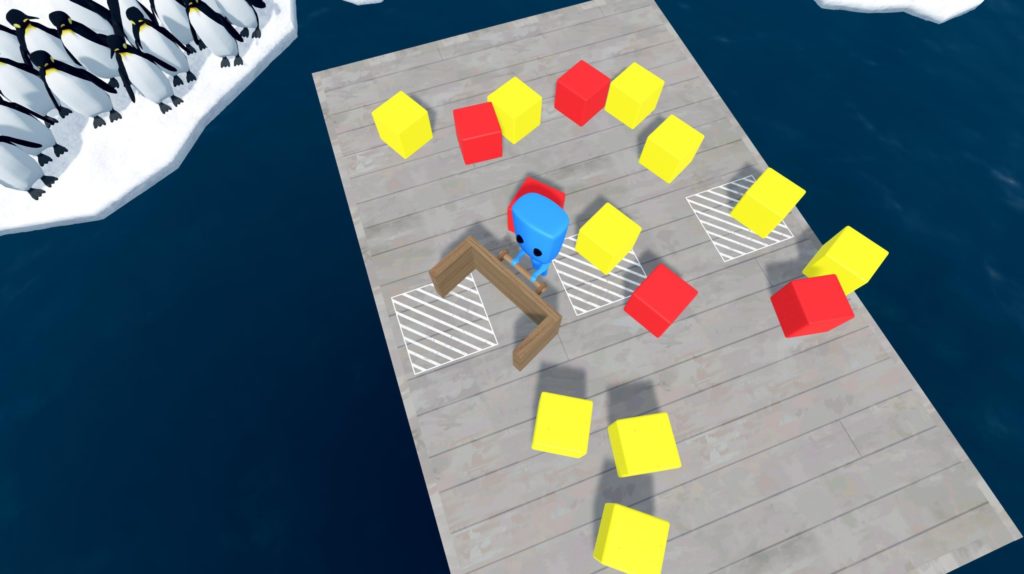 It's also important to note that it gets the movement just perfect. The giant wooden scoop thing feels really heavy to move about. This just wouldn't have worked if it had felt floaty at all, but there's none of that – you're dragging the damned thing about with you, and feel the heft of it throughout.
There are thirteen levels, and the game's only big misstep is having them all be locked off until the previous are completed. This is difficult from the start, and it'd be a much more amenable affair if you could dip into different levels at will. However, it also comes with a level editor, letting you create any of your own from the very start!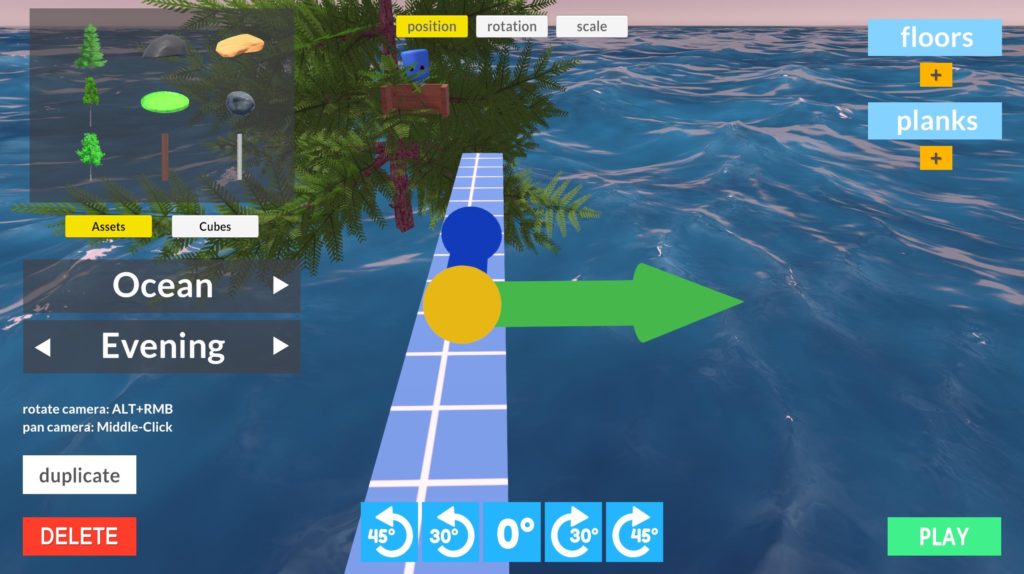 So yes, this is plainly daft, and yet incredibly effective. I dearly wish I could play any level from the start, but beyond that I've ended up having a lot of meticulously careful fun with a game I wasn't even sure about why I'd installed it. I'm really glad I did.
Aaron Moon
Steam
£4.50/€5/£6
All Buried Treasure articles are funded by Patreon backers. If you want to see more reviews of great indie games, please consider backing this project.