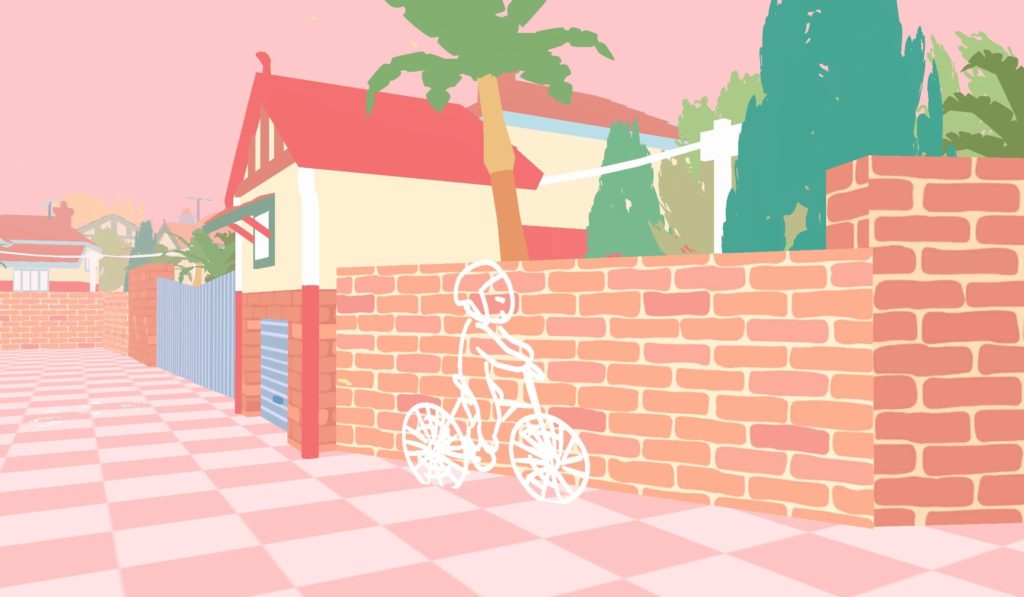 PC
Hello, how are you doing?
I admit that's an unusual start to a review, but honestly, it's such an important question right now. I feel like, if anything, "How are you?" is having something of a resurrection, a question people actually mean rather than say instead of "Hi". And people are answering it, too, rather than robotically replying, "Finehowareyou." Because, right now, life is tough.
I know it's tough for me, and from the outside I've got ideal conditions. I worked from home anyway, I live with my loving wife and son, I already routinely communicated with close friends via IM, and I habitually avoided crowds whenever possible. But even for those already life-long practitioners of social distancing, this is a grim, upsetting, emotionally wrenching, mental-health-battering time. As a lifelong sufferer of generalised anxiety disorder, I know this from exhausting personal experience. I've spent weeks in a perpetual anxiety attack that stripped my nerves until they were raw, and after a couple of weeks' respite, am right back in the throes of chest-trampling anxiety. My mental health has gone mental.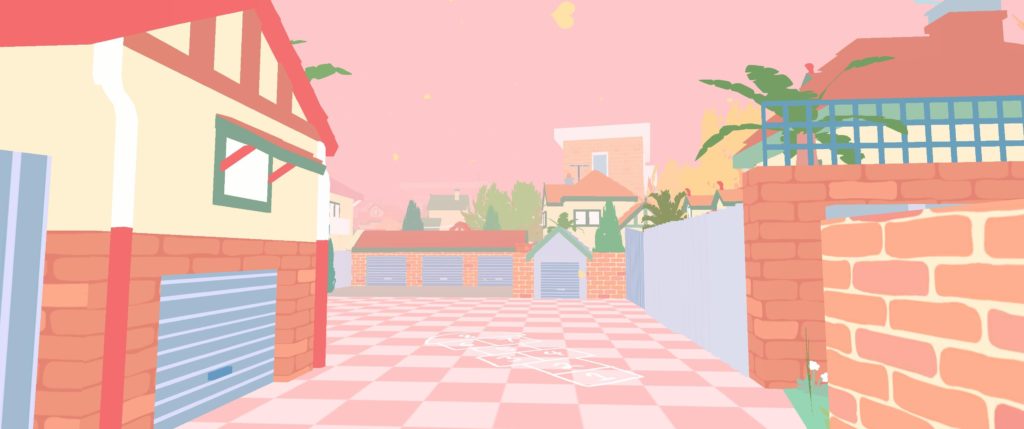 Terracotta just acknowledges that. It's a ten minute game in which you walk to the shops. On the way, the character narrates that she's having a tough time right now. Talks about how it's been harder than usual, that she's been down and it isn't going away. But adds that getting out of the house has been more appealing to her of late.
As you walk around the gorgeous cartoon streets, rendered in bright, cheerful thick lines and pastel colours, little animated doodles catch your eye. There's a kid on a bike, a cat on a fence – nothing extraordinary, just street stuff. But in its simple delivery, it evokes a very meaningful sense of place.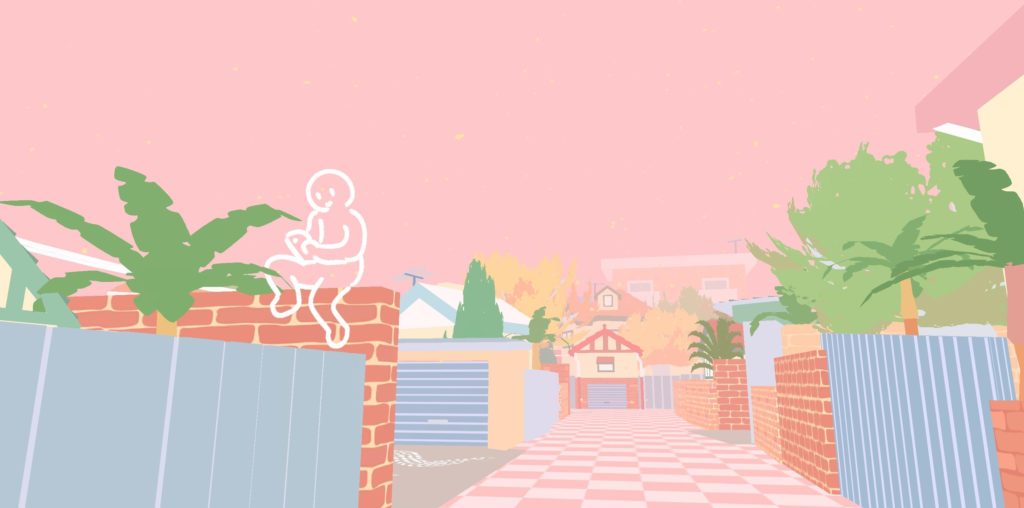 At first I thought the narrating text was a little too unnuanced. "How can I talk about how I feel when I feel worse every day?" But as I completed this tiny game, it made perfect sense that it was. It's matter-of-fact is what it is, and that's something perfectly captured by the game's final line, "I just need to accept that I'll feel bad for a while."
That's it. That's right. It's how I'm getting through this incredibly weird time. "I feel bad right now, and that's OK." It isn't forever. It's never forever.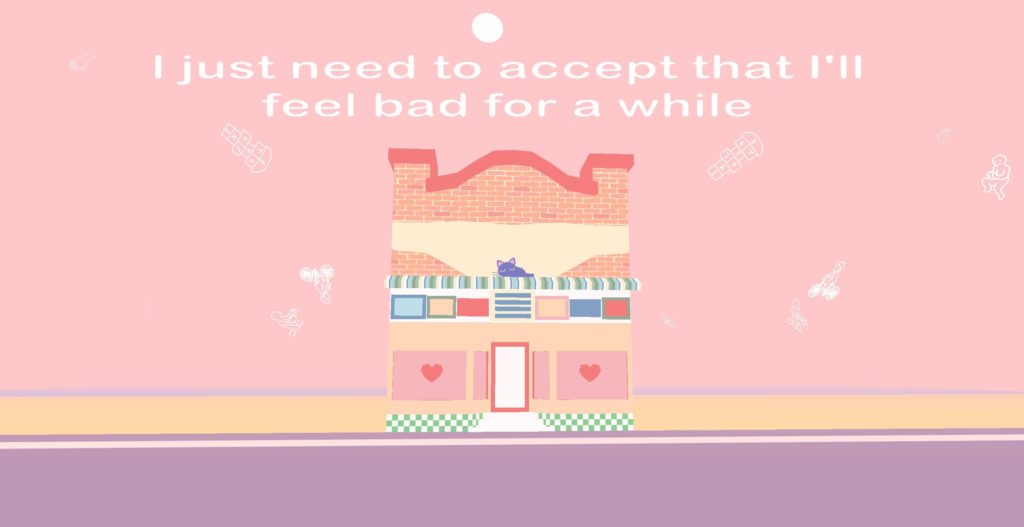 I really appreciate Olivia Haines for having made this. I hope it has been cathartic for her. It certainly was for me. It hugely helps that it's so appealingly made, so vibrant and alive, with such a smile-inducing art style.
It's free, and five or ten minutes long, but you can of course pay for it before or after should you wish to.
Olivia Haines
Pay what you want
All Buried Treasure articles are funded by Patreon backers. If you want to see more reviews of great indie games, please consider backing this project.