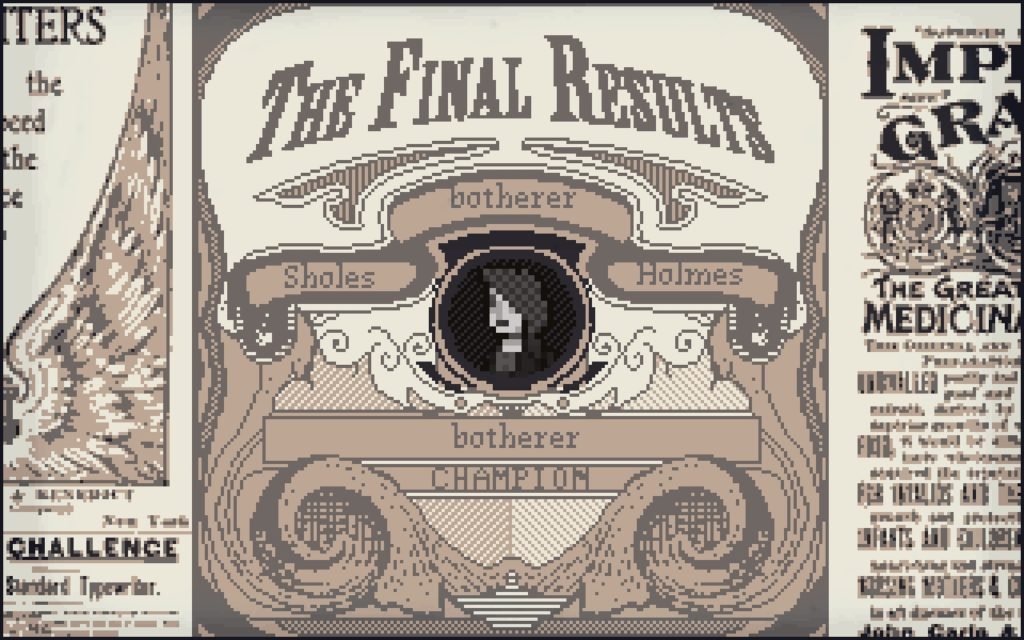 PC, free
Apologies for the brevity of updates at the moment. My mental health is really struggling, and I'm working to get that under control at the same time as co-looking after a five-year-old 24/7. Normal service shall resume as soon as I'm able.
Even after playing it for a while, I'm not entirely sure what Cart Life creator Richard Hofmeier's Type Dreams actually is. But I do know I think it rather splendid.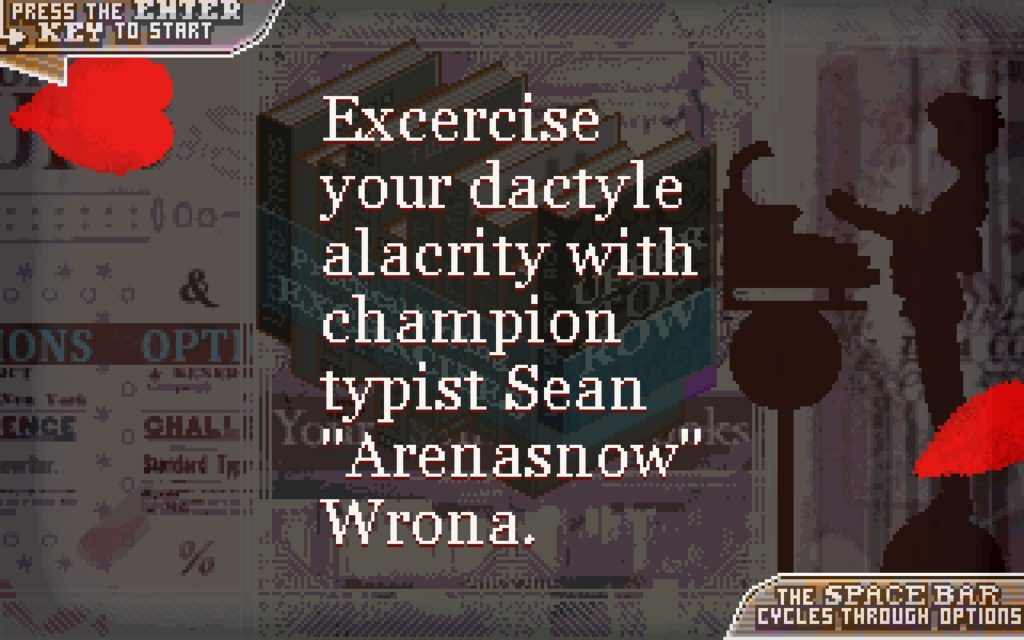 It's very definitely a tool to practice your typing skills, delivered in the strangest way. Pixel-drawn, with a pleasingly cluttered design, this is all about typing in words as they appear on a character's typewriter. At the end of a session, it'll report your number of errors, typing accuracy, words-per-minute, and the record number of words you typed correctly in a row.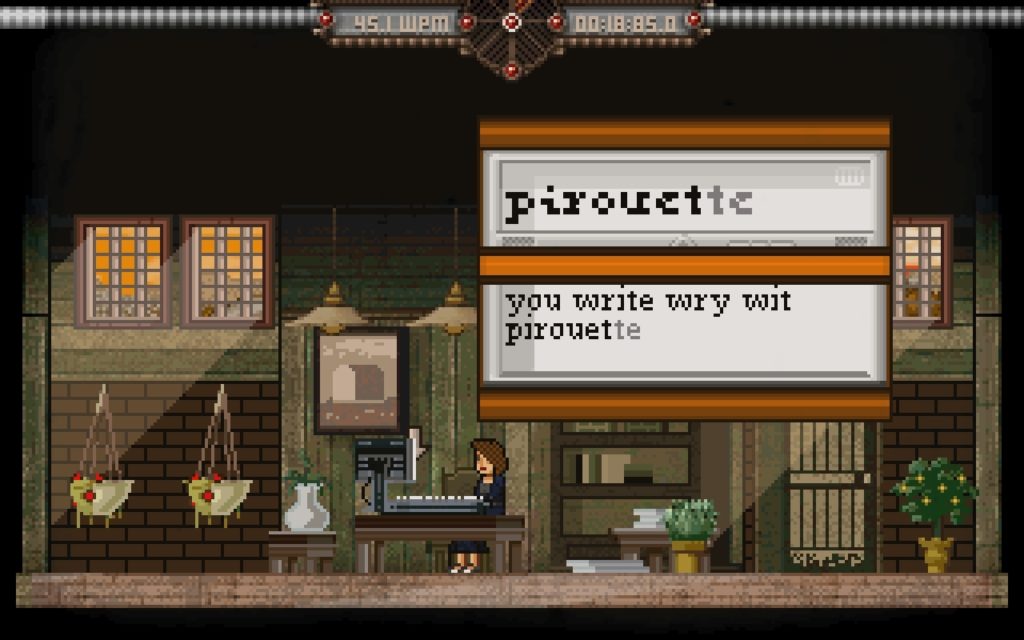 What you're typing makes this so interesting. It's deeply peculiar extracts from fictional and real-world works of fiction and non-fiction. There are short stories that are entirely written on the top row of your keyboard. There are bizarre poems to transcribe. There is the wonderful Devil's Dictionary to practice from.
Alongside this are competitions, where you take on NPCs who type against you, as you attempt to improve your speeds and accuracy to out-perform pro-typists on stage. You know, like happens.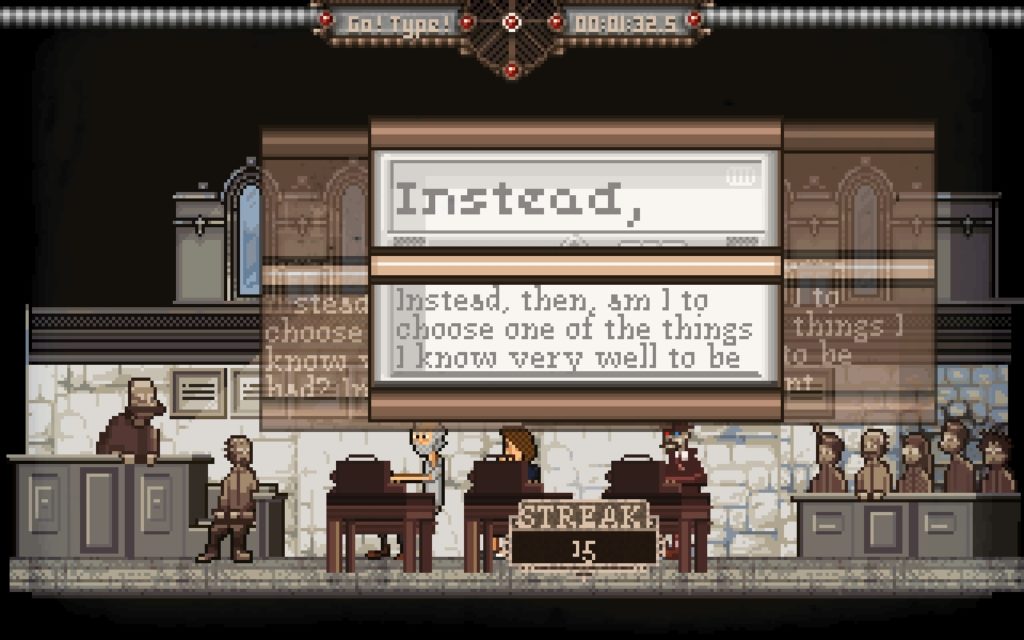 It's all tremendously fun, and delivered in such a fantastically peculiar way. A combination of Victorian publishing styles, complete with the random appearances of bare-bottomed ladies, broadly moustachioed gentlemen, and the splendid clatter of typewriter keys. And, perhaps most of all, it's now completely free. And since it's on Itch, that means you can of course choose to pay as much as you wish.
Hofmeier
Free/pay what you want
All Buried Treasure articles are funded by Patreon backers. If you want to see more reviews of great indie games, please consider backing this project.