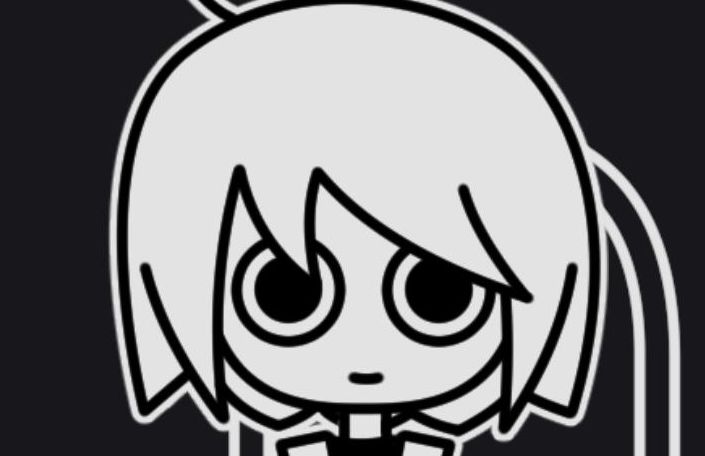 PC, Mac, Linux
Right, I'm doing two reviews for this one. One for people who trust me, one for people who have no good reason to trust me.
For those who trust me:
Go get A Pet Shop After Dark from Itch.io right now. It presents itself as a visual novellish adventure, in which you're charged with looking after a pet shop for the night. You can name your own price for the game, which lasts for around an hour, and you'll be delighted with whatever you choose to pay.
If you read on past this point, you will experience the game completely differently to how I did, because that was all I knew going in, grabbing it purely because I liked the look of the art.
For those with no good reason to trust me:
You got that above, right? If I sell you on this game, I'll be robbing you of the surprises that I was fortunate enough to experience completely unawares.
OK then.
Right, so A Pet Shop After Dark is sort of a visual novel. I say sort of, because it doesn't really fit that genre. But then it's not a point-and-click either, really. It's something else, a super-simple little tale of a young girl getting an odd job working at a pet shop. She's asked by the owner to stay overnight, through the next day, and then one more night. During that time she's asked to feed the pets, who are "shy", and to water the plants. That's it. And it pays very well.
Play the game and that's literally it. You move by clicking on arrows to change locations, then clicking on extremely highlighted objects in the pretty cartoon world. The seemingly invisible pets are fed by clicking on their cages, the plants watered by clicking on their pots. This is not tricky. There are a few others things to look at, some packets of seeds, a few strange books on a bookshelf, and this one weird empty fishbowl in an otherwise blank corridor. But seriously, that's all you have to do. Sleep a second time and the owner returns, you get paid, and the game ends. I really mean, ends. It says goodbye to you, and turns itself off. You won!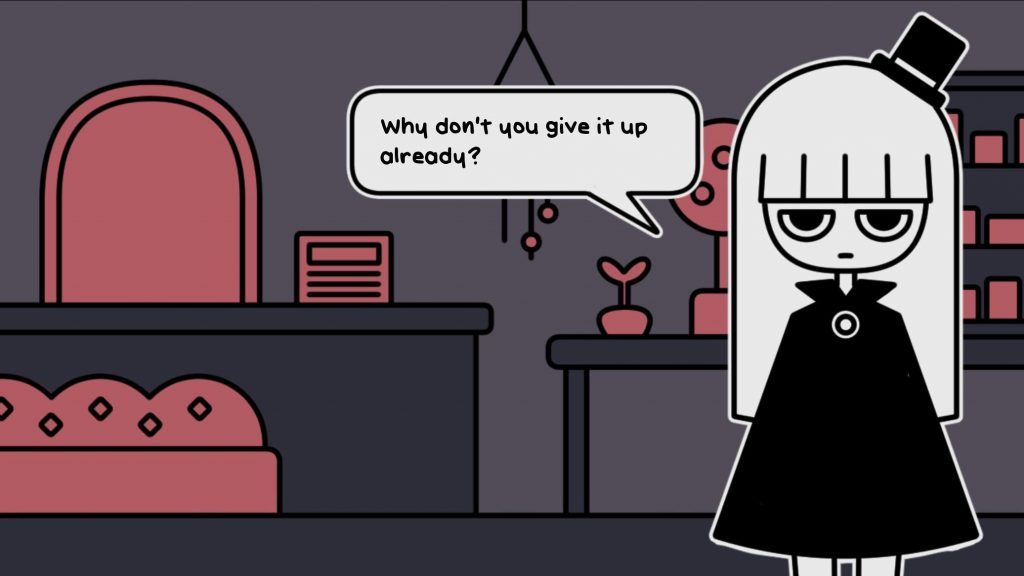 Look, I know we don't know each other, and I know you have no good reason to trust me, but could you maybe just take a leap of faith? Heck, you don't even need to spend money! You can get the game for free from Itch, if you want to, then come back later to pay developer npckc the money you'll be delighted to hand over. Don't make me tell you what happens next. It'll convince you this is worth getting, but can you just take that as enough?
Fine. OK, but it's your own fault now. So the game just closes itself. Now, I've played enough excellent indie games to know this is one of two things. 1) a broken game, or 2) a reason to restart the game. It's 2. In fact, there's no better example of why than in the sublime OneShot. Now, while A Pet Shop After Dark doesn't go anywhere near as elaborate in its methods and peculiarities as OneShot, there's an overlap. And gosh, it's such a smart and interesting one. Which is all to say, in the end this becomes a game about breaking the fourth wall, and exploring what it calls the liminal space between a game's universe and yours. And even leaving it that subtle, I still feel like I've ruined it.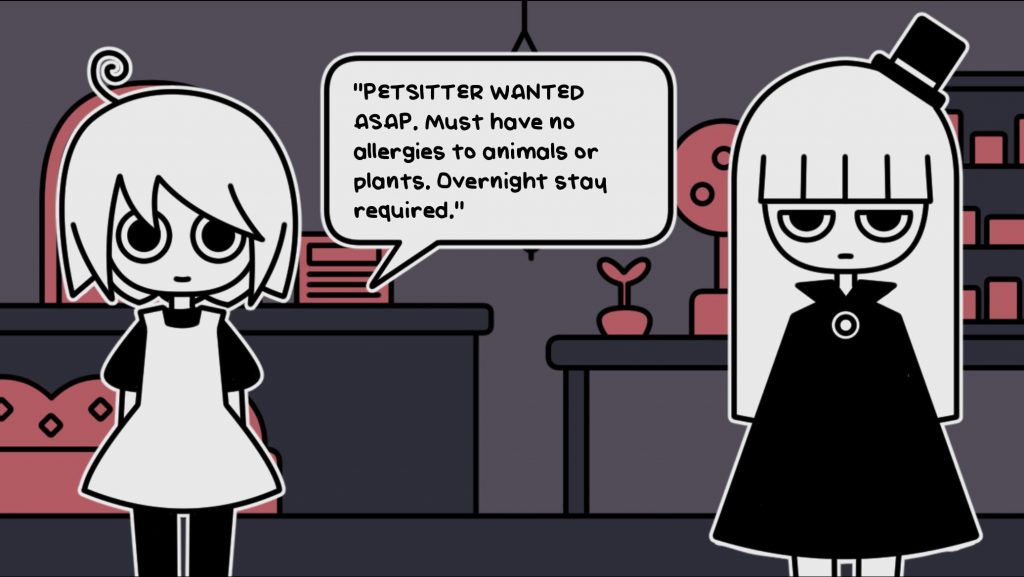 I love the art here, I love the writing, and most of all, I love the surprises. I'm left with a card and a number I've no idea what to do with, but I hope that means that one day there could be more.
npckc
Free/Pay as much as you can
All Buried Treasure articles are funded by Patreon backers. If you want to see more reviews of great indie games, please consider backing this project.