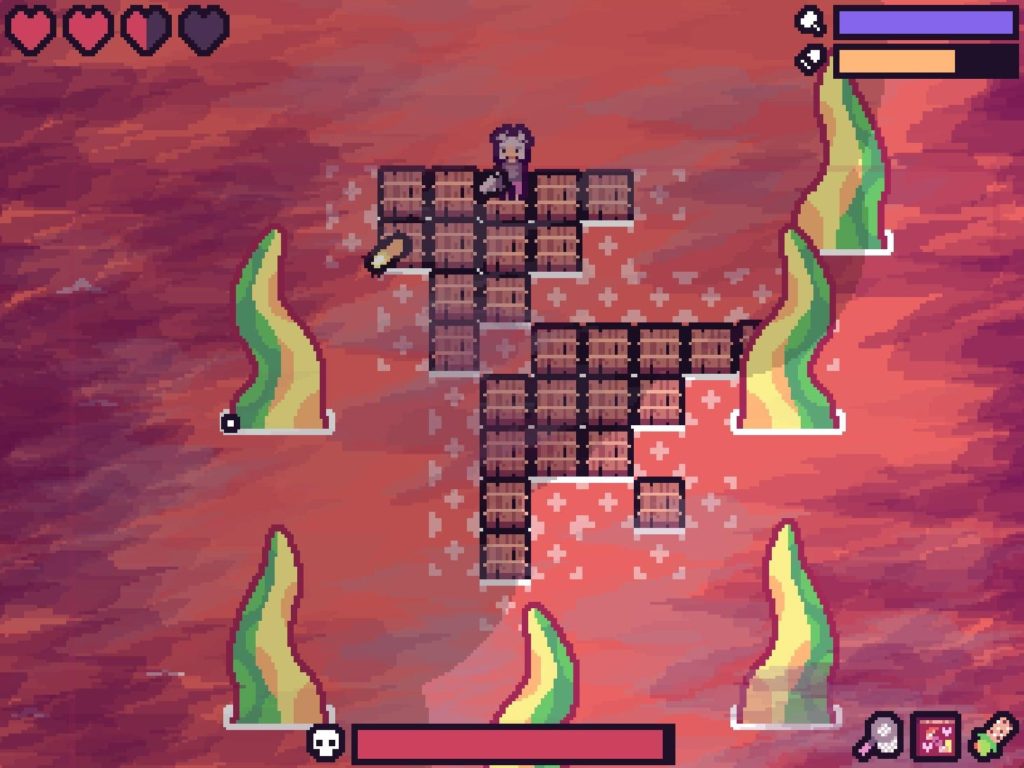 PC, Mac, free
There's a lot that I love about Super Raft Boat, but it definitely starts with its name. What a spectacularly stupid name. Just excellent. And I'm pleased to say there's a splendid game here to back it up. A game about trying to survive on and build your raft, er, boat, despite the endless attacks of sharks, rocks and, um, fish.
This is a 'twin-stick' bullet-hell, where the sticks are mouse and keyboard, the bullets are sea creatures, and the hell is mother ocean. But you're not just shooting, you're also building, the former on the left mouse button, the latter on the right. The raft starts teeny, and right-clicking around its edges will add sections, controlled by a fast-filling meter. Some enemies, most especially rocks and big sharks, will demolish great sections of your raft if you're not careful, so it's a case of trying to keep the thing together, at the same time as shooting incoming attacks from every angle. It's frantic.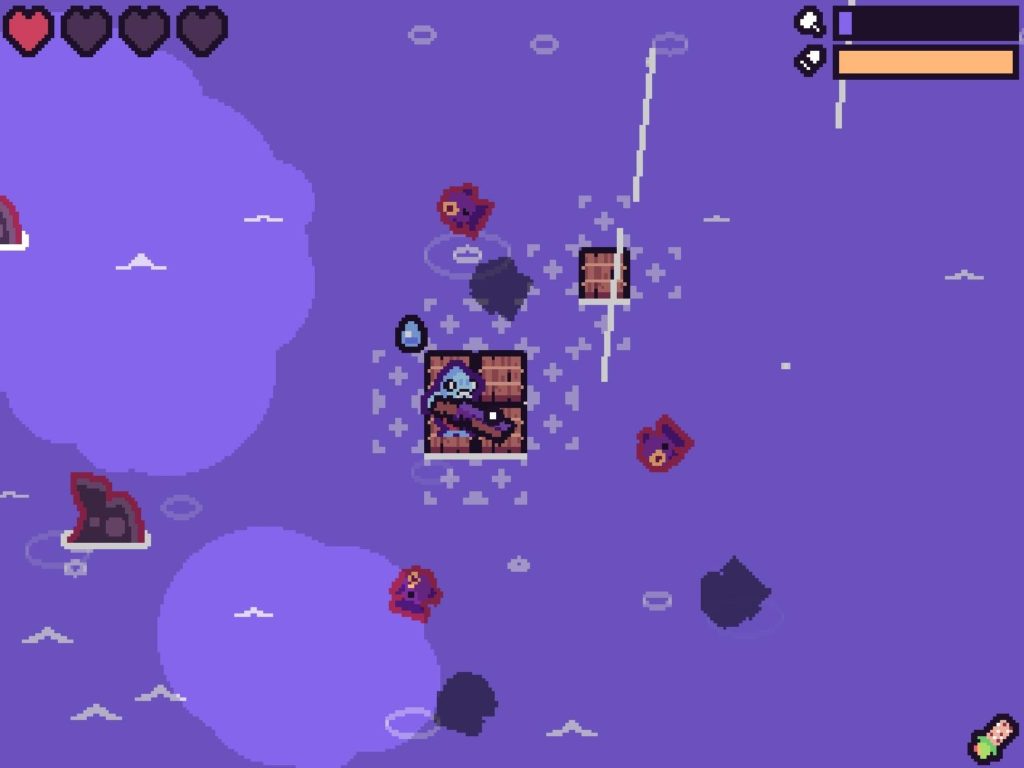 As with many games like this (although I cannot think of another twin-stick shooter where I'm building too), it's tremendously hard at first, and then you start making incremental progress. I am currently 8th on today's leaderboard for the daily trial! And I'm almost certain more than eight people have tried.
This is short and sweet, but there are other characters to unlock who play in different ways. You start with Helveti, a human, who has a fairly weak pistol, builds pretty fast, but is crap at swimming. Then comes Chauncy, a shark, who has a powerful shotgun, swims well but can't hold his breath on the raft for long, and is pretty slow at building. And third is a robot I'll pretend to be keeping secret so you don't know I haven't managed to unlock it.
Oh, and it's free! Ridiculous. This could have cost a few quid and I'd be delighted to recommend it. It was created by Jason Gertner, Carson Kompon, Yukon Wainczak and Jennifer Kindl as part of 2021's Global Game Jam, using GameMaker, and I think those are both factors that lead people to thinking they shouldn't charge. But no! They should! This is great and I'd love to have paid for it. Even the itch version doesn't have the option!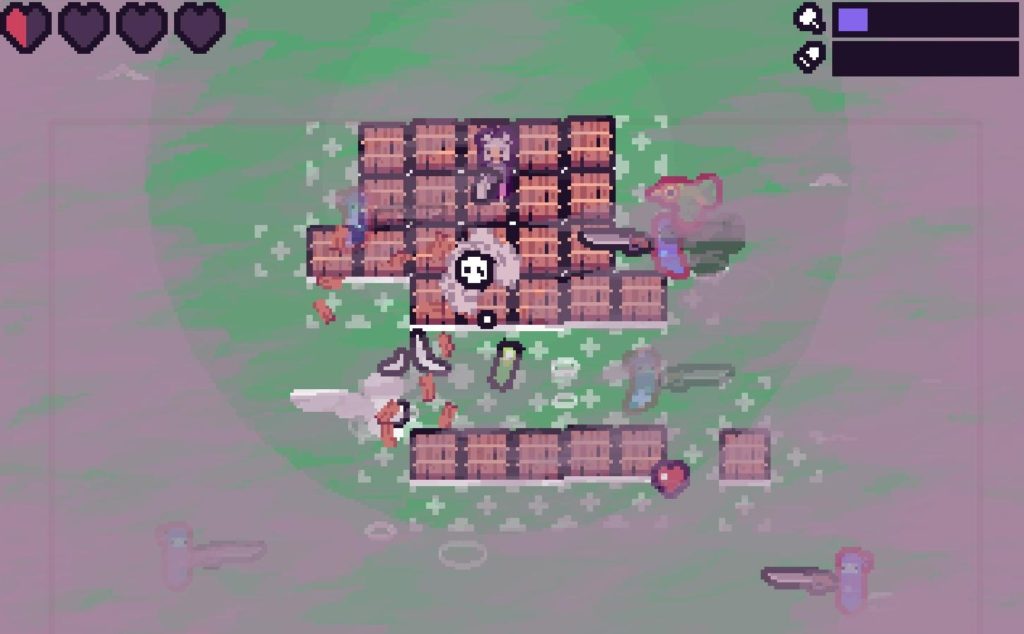 This is a ton of fun, bright, silly, fast and tough. I think there's definitely potential to build it out into a larger game, especially with the building mechanic. However, it works just as it is, a morsel, and you've nothing to lose in giving it a go.
Jason Gertner, Carson Kompon, Yukon Wainczak, Jennifer Kindl / Shattered Journal Games
Free
All Buried Treasure articles are funded by Patreon backers. If you want to see more reviews of great indie games, please consider backing this project.