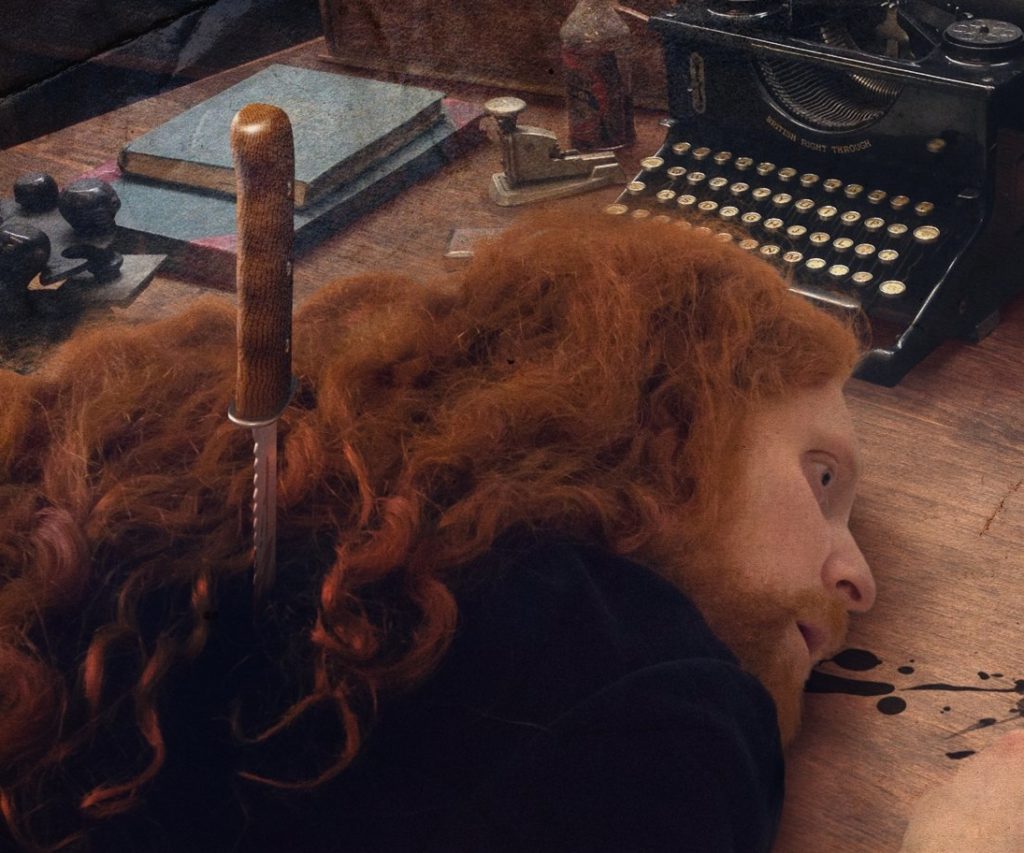 Twitter
Here's one group specifically affected by the lockdown you may not have thought of: stand-up comedians. While other crowd-pleasers like musicians and authors can replace their live performances with more intimate live-streamed gigs, the comedians really cannot. Delivering gags to a silently viewing and unseen audience is one heck of an awkward proposition, and it's one of life's few problems that can't be solved by a Zoom meeting. Stand-up (and rather excellent game developer) Alasdair Beckett-King has had a rather unique idea.
He's created a week-long murder mystery game, played entirely via Twitter. Which is to say, he's uploading very silly videos of himself playing a cast of characters in an Agatha Christie-style tale, and then using Twitter polls and Twitter interactions to allow viewers to try to solve the crime.
It started on the 24th April, and continues on now, so there's some catching up to do first. But what a pleasure it is to catch up on. With ABK's distinctive mermaid locks and handsome ginger beard, it's arguable he doesn't exactly perform Holmesian transformations into his alter-egos, which only makes the event all the more fun. Even better, he himself is the murder victim, a fact he delivers with surprising calmness, and indeed uprightness, from the start.
The suspect interviews are incorporating questions asked by followers on Twitter, so you can get more directly involved if you think you have a lead.
It's full of excellent nonsense, and there are proper clues! Also a reference to a "salt and vinegar mine", which is my new favourite thing.
And with this you're up to date. Apart from all the extra clues you'll find in the main thread.
And God bless you, ABK, for providing something so fun and daft exactly when everyone needs it.
Also, you should definitely buy his Nelly Cootalot games, because they're incredibly funny and lovely.
Alasdair Beckett-King
Free!
All Buried Treasure articles are funded by Patreon backers. If you want to see more reviews of great indie games, please consider backing this project.