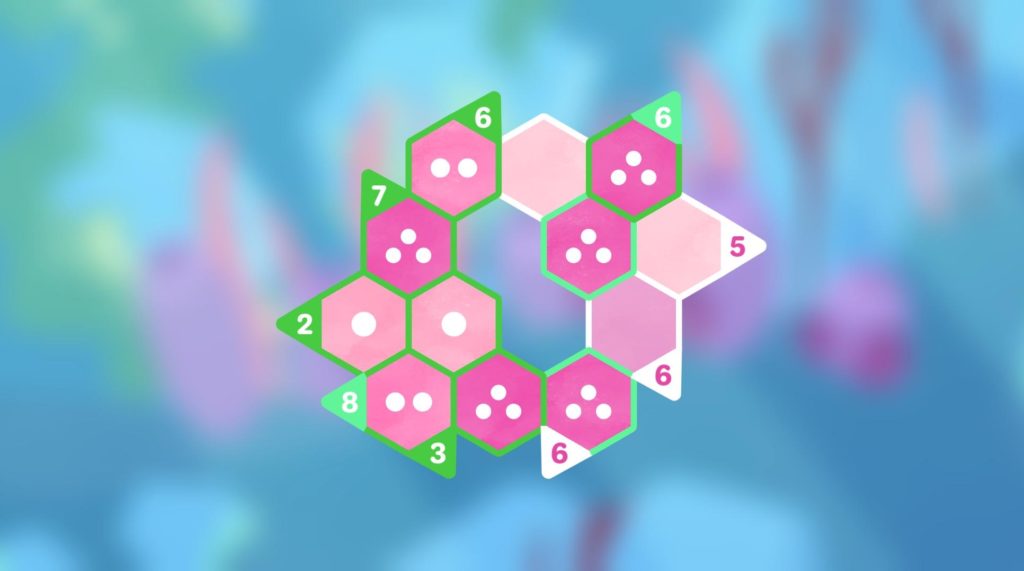 PC, Switch, iOS, Android
I would like to begin by declaring my failings. There are certain types of puzzle games I just cannot solve. I couldn't complete the second level in Stephen' Sausage Roll. I barely got anywhere with She Remembered Caterpillars. At these games I find myself completely inept. It is within this understanding of my own capability that I wish you to appreciate the following: I'm really good at games like Hexologic.
See, if I'd just launched in with that, it'd have been ugly boasting. But I made myself vulnerable before you, then pretended I was clawing back a little scrap of dignity with the raw truth of my egotism. The point of all this nonsense is to say, I found Hexologic too easy. But (nrrggghhh) I wonder if that might be partly because I'm just super-crazy amazing and handsome.
There's no elegant way through this.
Let's go somewhere safer, and talk about the game itself. This is a SUPERBLY presented puzzle game, in which you must enter one, two or three dots into each hexagonal cell in the puzzle. The number of dots in each straight line of cells must match the number at the end of said line. And of course lines cross over one another, and from thence the challenges arise.
The further you get, the more elements are added in. There are pre-filled hexes, there are hexes with coloured borders where the number entered in one applies to all the others of the same colour. There are cumulative hexes which total the numbers of dots placed in tiles related to them. In all these things, your goal is to have every row, column and diagonal correctly totted up.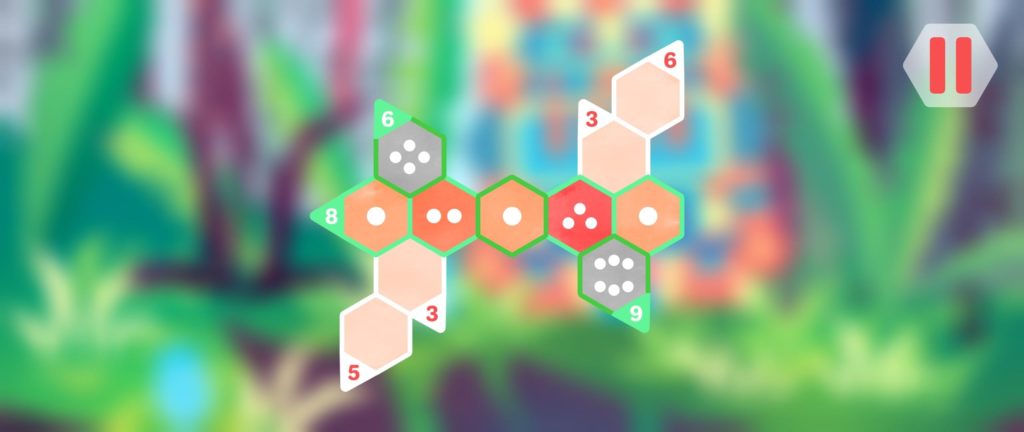 I started off clicking through the early levels, seeing where the challenges might come from, but waiting for them. And then I waited and waited and waited. And, look I'm sorry, but it was puzzle 89 where I thought, "Oh great! This is getting tricky now!" It turns out there are 90 puzzles.
But, and this is why my intro was such a mess: I think people who are less disturbingly obsessive about playing games like these with every scrap of their spare time might maybe find the challenge arrives earlier? Oh God, even framed like that I'm still saying, "I'm probably better than you, little thicky person, and you'll find this hard even though I found it easy."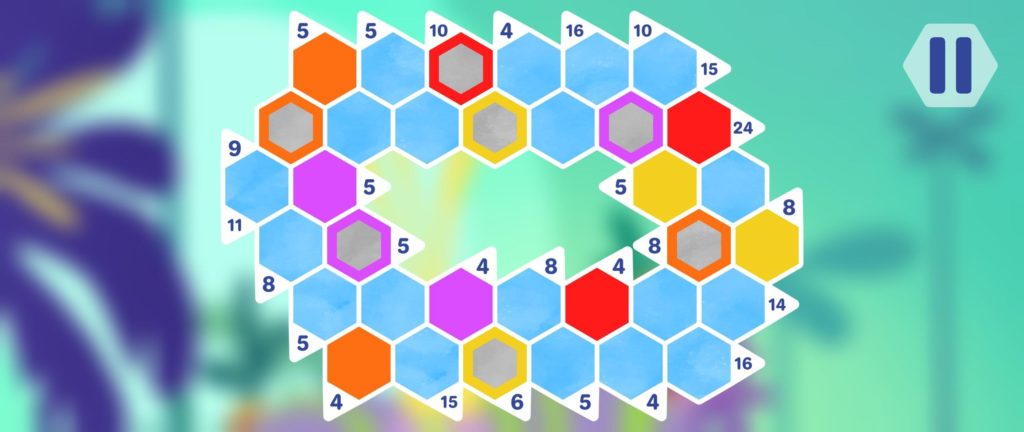 But I'm not! I don't even know you! You're probably way smarter than me, and will think, "John's so dumb, puzzle 89 was so simple a baby could have solved it in less time." Well shut up, it didn't take me long! I just enjoyed the solving process.
There remains the chance that you'll not have spent as many hours as I have in the last month replaying Tametsi, struggling over its latter puzzles, studying the methods of inn0centive on his YouTube channel, and perhaps have more friends. And as such might relish in the gentle puzzles of Hexologic.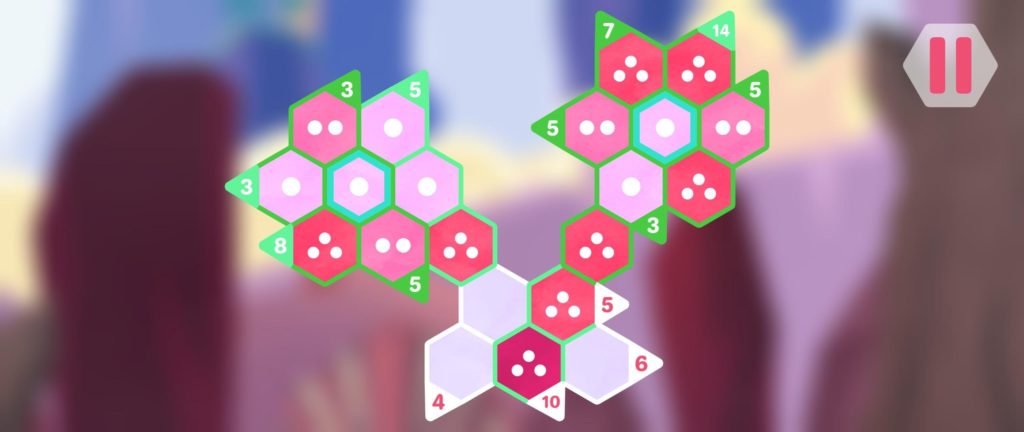 I have a slightly more constructive criticism. While the concept often reminded me of Kakuro puzzles, so much so that it was a mental effort not to see "7" and think "4 2 1", here there were rather too many moments where the more complicated route to a solution could be easily shortcutted by noticing a point where only 2 or 1 could go in, and very quickly running the two options to see which ends in a dead end. It's an ugly way to solve puzzles, but pretty easy to do in your head. In this, it doesn't capture the elegance of the best logic puzzlers.
However, I really think this is made up for by the presentation. Its cartoony approach is lovely, most especially the puzzle selection screen that evolves as you play into increasingly pretty detail. The puzzles themselves are neatly and clearly laid out, and the interaction is a single click throughout.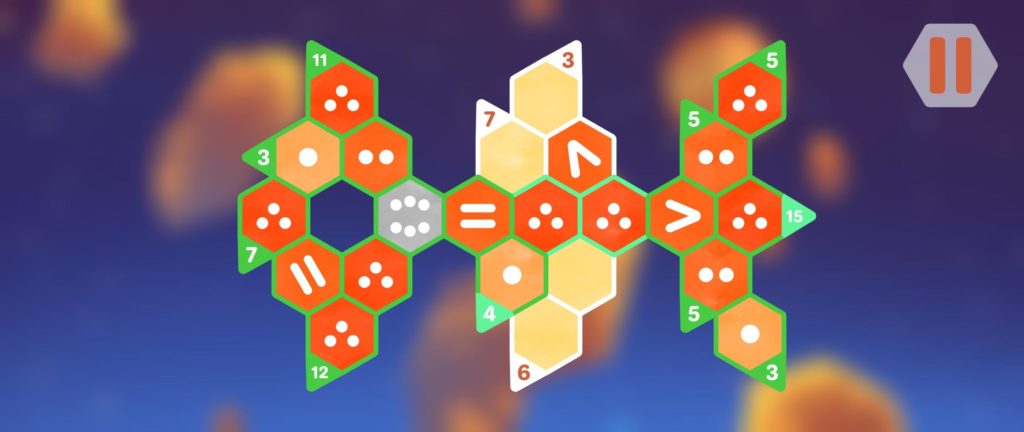 Oh, and I've been a bit naughty. Because there aren't just 90 puzzles. Complete the game and a further 21 unlock in groups of 3, and these are much more involved. I can't help wish the bulk of the game had been more like these bonus puzzles, but then I'm amazing and clever and loved by all who meet me.
Hexologic is an excellently presented puzzle game, offering some lighter fair than your Hexcells-like challenges, and it's incredibly cheap. Also, sorry.
All Buried Treasure articles are funded by Patreon backers. If you want to see more reviews of great indie games, please consider backing this project.