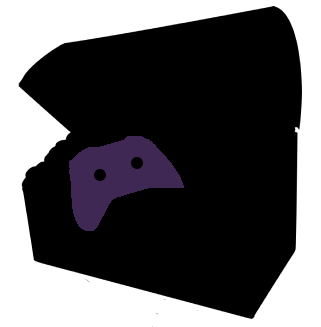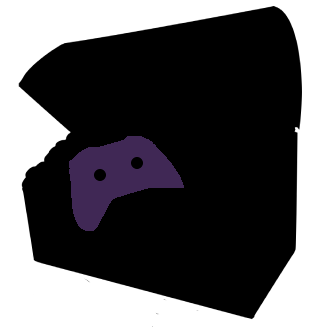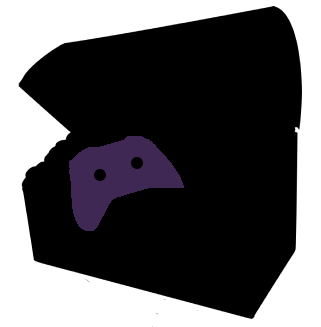 Hello, this is Buried Treasure. A website dedicated to reviewing good games that aren't getting the attention they deserve.
That's what's going to happen here. Lots and lots of reviews of interesting games you likely won't read about elsewhere. My goal and desire is to create a space where unknown games are covered, hidden gems are discovered, and the number of clicks an article might gain is never taken into consideration.
And to do this, I'm going to need your support. Both financial and vocal.
Financially, to help Buried Treasure exist, and continue to exist, there's a Patreon page, and I would be so delighted if you could sign up to it.
Vocally, it's all about spreading the word, letting ignored developers know there's an outlet interested to try their game, linking to articles on your social media and forums, scrawling the URL on bathroom walls, just getting the name out there so more and more people can play great games.
That's the core of it. There are already a bunch of reviews of games you should definitely take a look at, and there will be new reviews arriving pretty much every day.
If you want more details, read on…
If these games are good, why are they getting ignored?
It's all about business. The whole of the gaming press exists because of advertising. The greater the number of readers, clicks, impressions an article brings in, the more they can charge for advertising campaigns or gain from their remnant ads. That's not a bad thing. That's a business thing. The more readers you have, the more money you make, and the more your site can do. But there's a very significant side-effect.
Tiny or entirely unknown games, no matter how good, just aren't going to bring in clicks. So for nearly all major sites, the idea of paying staff or freelancers to spend a day, or days, creating an article about a game very few will ever read is simply bad business.
I know this very well, having co-created then co-run Rock Paper Shotgun for the last 12 years. We took a rather novel approach within the industry to this issue: we just didn't care. We wrote about whatever we wanted to write about, knowing that the big stuff would probably make up for the small stuff, and were happy to lose out on the extra money compromising on this would have made. But even that has major limitations, not least when it comes to simple budget constraints when paying freelancers for little return. And while RPS wonderfully continues to give attention to the tiniest of little guys, there's only so much even they can do as an advertising-driven business.
Plus, finding these games is a massive timesink. On Steam alone there are 20-40 games released a day. Most are terrible, some are average, perhaps one or two is worth playing. When trying to run a profitable company, you just can't justify paying someone to sift through this madness in the hopes of maybe finding one quite good game that none of your readers will ever click on because they've not heard of it before.
But I can do that. I want to do that. I'm already doing it anyway. And if this project can receive a decent Patreon backing, I can subvert the way the industry works and provide reviews of these games to a dedicated, interested audience, who will then spread the word and help these buried treasures get played, and hopefully the developers behind them get paid.
You're only going to write positive reviews?! Doesn't that make you BIASED and CORRUPT?
I think if I can make any claim to my reputation over the last twenty years of games criticism, it's one of not being someone to hold back my opinions. I'm a big fan of the truth. I plan to continue being that human for the rest of my life, including here. It's just, here, I've the luxury of choosing to only write about the games I've enjoyed.
I play a LOT of dross in this endeavour. I also play a great number of almost-quite-good games, and find myself lamenting that if only they'd this, or had more time to do that, then it could have worked. And my critic brain starts penning mental paragraphs about this. But to which reader is that useful?
Negative reviews of terrible games are of vital importance as buyers' guides, when that game is already in the public conscious. But to draw everyone's attention to something they'd never have heard of otherwise, in order to say, "Don't buy this!" is a pretty futile endeavour. And writing how the game could have been good would likely be some pretty useful free consultation for the developer, but hey, if you want consultation…
By this site's very nature, its only useful purpose is to write about good games. So yes, reviews will be mostly positive, although by no means free from negative criticism. If something's worth playing, I'll write about it, even if that comes with a towering pile of caveats.
If you have a Patreon, and developers pay to it, won't you be PURE EVIL?
First and foremost, the chances of my being organised enough to notice that I'm writing about something by someone who supports the Patreon are vanishingly unlikely. But still, sure, I get that this has become a favourite go-to proof of soul-deep fetid corruption among a select few, so I'll address it:
If those planets align, and I notice (or it's brought to my attention), I'll make it clear in a review. I'm not going to not review stuff because of it, because honestly, no one's getting rich here. I'm not going to give positive coverage to a bad game, and if you don't trust me on that, don't read? That seems a fair deal.
Why do you need a Patreon at all?
My son won't stop eating. Every day. That's the honest answer. In fact, I'll be even more clearly honest about it:
After selling RPS in 2017, I received a fair chunk of money. They then paid me a decent wage to stay on for a couple more years, during which I did fun things like put a nice new kitchen on my house, and paid off a lump of the mortgage. But since April I've not received a regular wage, and my family has been living off our savings. I'm just so utterly astonishingly lucky to be able to do that, and do not take this massive privilege lightly. But I need an income again!
And yes, I could get a Proper Job. But I've also spent twenty years cultivating a skill and reputation as a games critic, and that's what I'm good at.
When I left RPS, my motivation was to find a way to continue to talk about excellent games the rest of the industry was ignoring. I want great developers to get noticed. I want players to play games that will bring them joy. I have batted ideas around, poked around at creating jobs with other companies to achieve this end, but eventually settled on this idea. I hope it works.
If it works well, then that's so much more exciting! If there's a decent amount of money coming in each month, at that point I can start to pay freelancers to write too. And I have so many ideas there too! I want to create a space where unknown writers can get a paid credit to tuck under their arm as they approach the big players for work. Where new names are treated with respect, not deceived into working for "exposure". And pretty importantly, to bring a range of voices to the site, especially to cover gaps in my genre knowledge. But that's rather getting ahead of myself…
How can I help this site?
The number one way is to support the Patreon.
Then it's all about communication. Tell others about it, tweet about it, put it on your TikToks or whatever it is you young kids smoke these days. And of course get in touch with games you think should be covered. hello@buried-treasure.org
Will you review my game?
I've no idea! But I would be absolutely delighted to receive code for any finished game, or anything on sale in early access. (This site won't be doing previews, at least not for the foreseeable future.) So long as it's PC, Android or Switch, I'm very happy to take a look.
There are absolutely no guarantees of coverage, and a lack of it in no sense suggests the game was bad. Just that there are hundreds upon hundreds of games being released every week, and I can only do so much.
Um, I'm sorry to be rude, but the site design is a bit… crap?
You're not being rude. You're being honest. I'm not a web designer. I really want to improve it. Right now my options are limited because I'm an idiot and paid for WordPress's – it turns out – absolutely awful web-based version. Any help gratefully received!
Still, I like the circles.